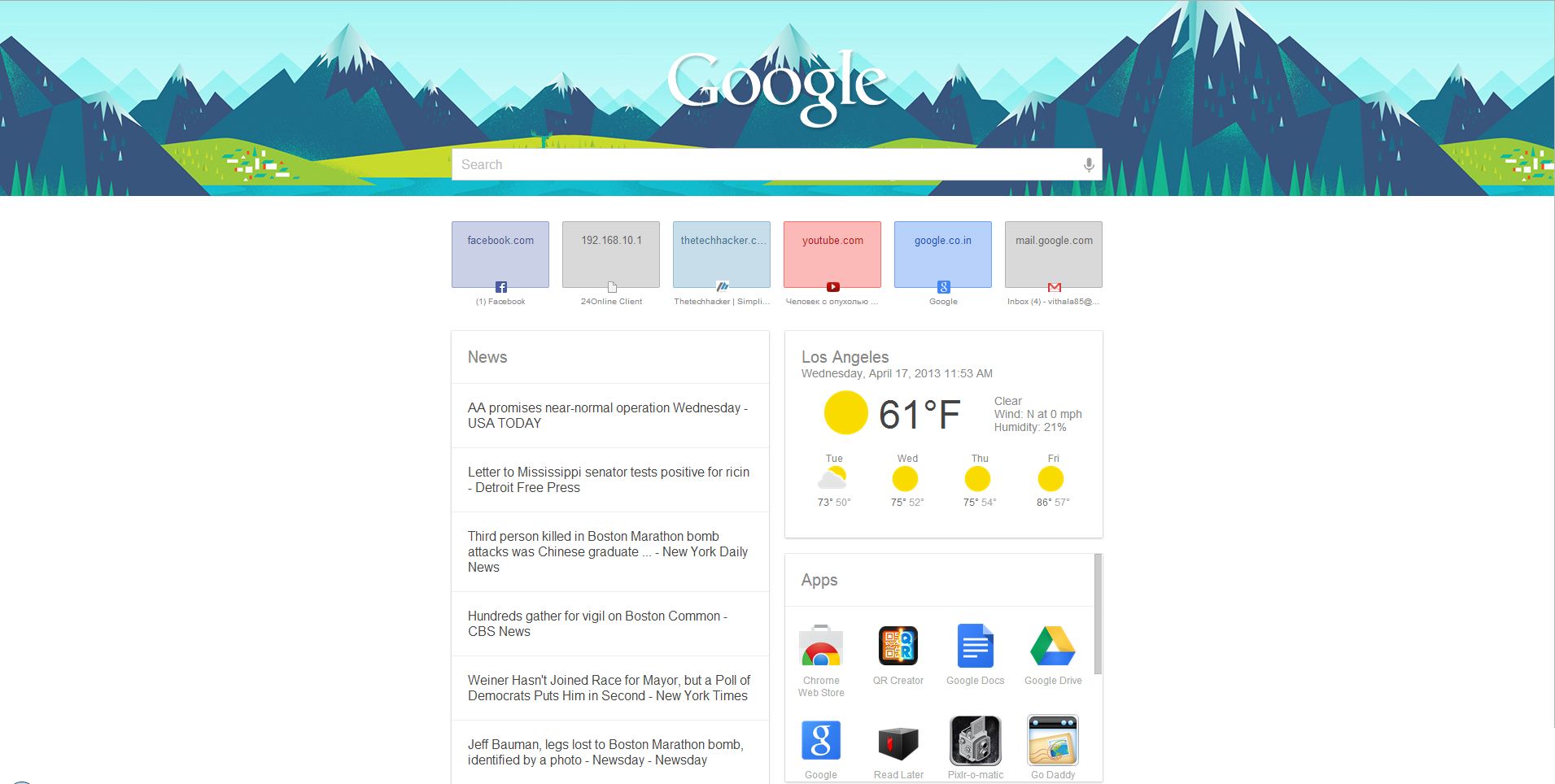 Completely Change New Tab Page Style in Chrome using New Tab Page Extension: If you are a regular user of Google Chrome you know the importance of new tab page. Google Chrome is a most active browser in the world, and we regularly get updates from Google. When you install software from third party websites; it automatically changes the new tab page with their advertiser's products and custom search engines. Even the regular updates from Google, some software's will stick their annoying options to the new page of Chrome browser.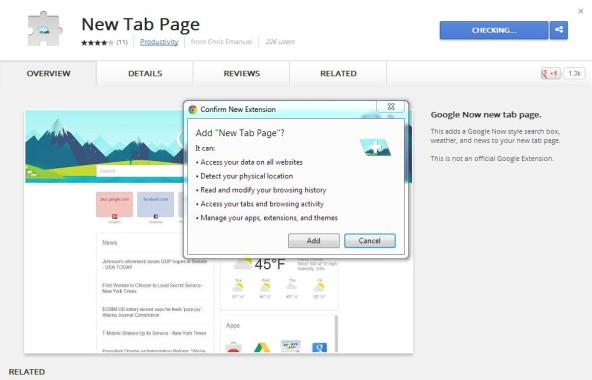 New Tab Page for Google Chrome completely changes the style of your new tab page style. Download the extension from Chrome Web store. Once installed it changes the entire look and feel of your new tab page. First, a big search box appears and below that you'll see thumbnails of recently visited sites. The News column shows you some news stories, and the right column shows you weather information for Los Angeles by default, but you can set it to use your location. The user interface and appearance of the New Tab Page is pretty good looking and responsive. Overall it is a really good extension to use.
This extension is no longer available in Google Chrome Web Store. You can check alternative Google Chrome articles below.