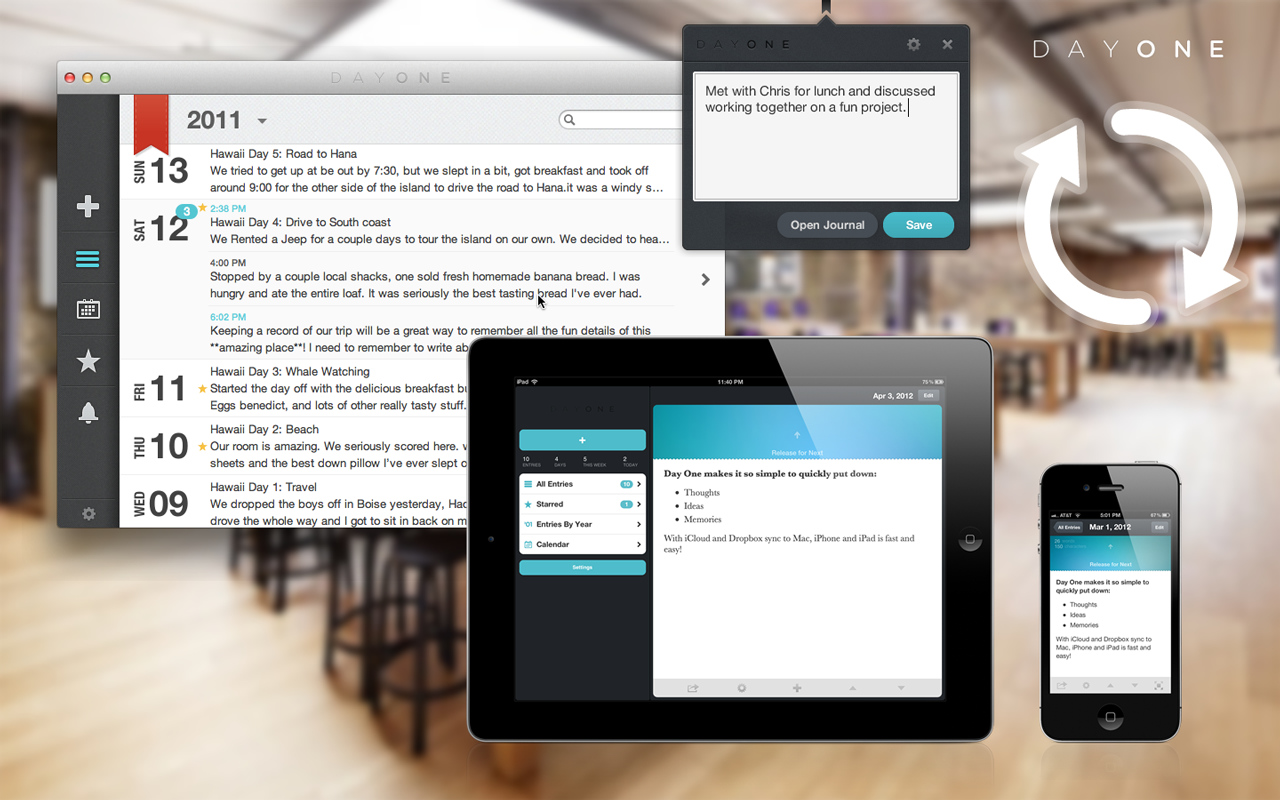 Writing is a good habit, it keeps your mind fresh and calm when you make a writing as daily habit.Traditional paper and pen is evergreen method for writing,but time has changed we entered in to the digital age.There are tons of apps available for writing in Mac app store.If you are taken writing as a serious task Daily One is for you.Daily One is simply designed app for writing.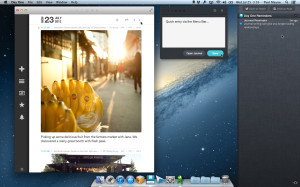 The user interface is simple to understand.Day One runs in the Mac menu bar for quick access.It works with Dropbox and iCloud to sync in the cloud.Day One is also available for iPhone and iPad.Overall it is a quick way to enter your thoughts and memories and have them synced and backed up in the cloud.
Features:
Fast iCloud or Dropbox sync.
Reminders System.
Inspirational Messages to encourage writing.
Quick Entry via the Menu Bar.
iPhone and iPad universal apps.
Full-screen Mode and Retina compatible.