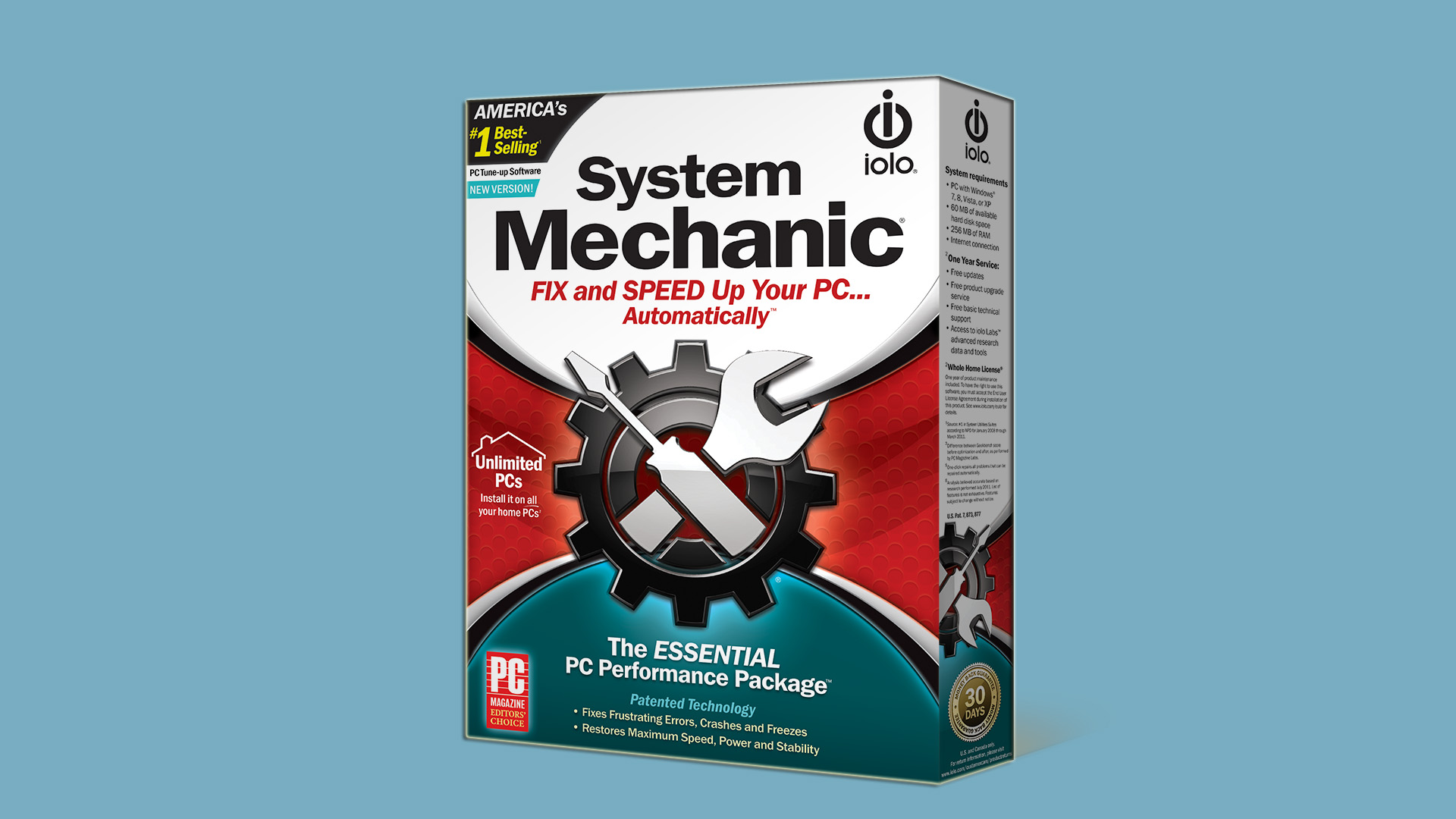 If your PC is running slowly consuming all the potential, better is to buy Iolo System Mechanic 11. System Mechanic is a one of the best product from Iolo. It is a multi utility tool to clean and optimize your PC by de-fragmentation, registry cleaning and deletion of unwanted space consuming files.
It performs real time cleaning to optimize your PC. When you run the program it opens with friendly User Interface. It is compatible with PC's running Windows XP to Windows 8. In the Dashboard you'll notice options ActiveCare, Internet Security, Toolbox.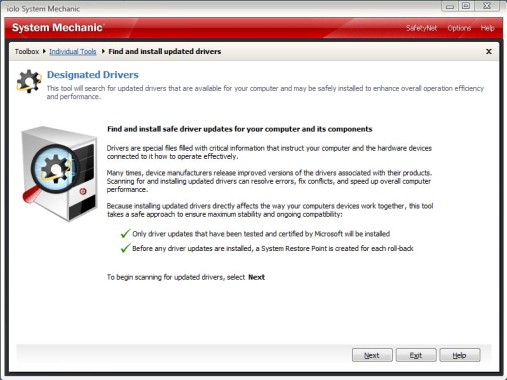 You can easily access System Mechanic by using widget in latest Windows OS like 7 and 8. From this widget, you can run a system scan to check system health issues. You can improve your SSD performance by SSD accelerator, it can show the detail information about SSD.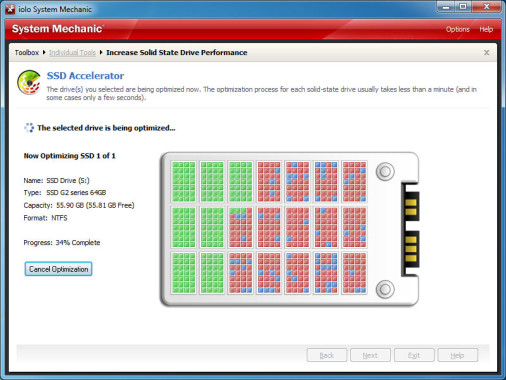 In some cases Computer slow down is due to the drivers, installation of drivers is a very important point to remember. System Mechanic buit-in Designated Driver can search for drivers and installs the suitable drivers for your hard ware.
Most of the software's automatically add up to the start up list when you install them. The problem raises when the number of software's automatically added to the startup list. The speeds of booting time drastically falls when load of startup items increases. With Startup Optimizer you can reduce the startup items list, you'll definitely notice a fast bootup speeds after optimization.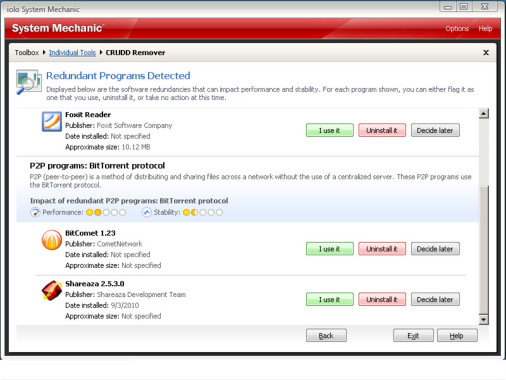 Removing redundant programs with CRUDD remover is my favourite tool in System Mechanic 11. CRUDD means Commonly Redundant or Unnecessary Decelerators and Destabilizers. It removes unnecessary files which are slowing the PC performance.
We tested system performance by benchmark results, before and after optimization with System Mechanic 11. The results are very good, the boot time is decreased from 1.03 min. to 82.3 seconds.
Features:
AcceleWrite
Startup Optimizer
Designated Drivers
SSD Accelerator
Program Accelerator
CRUDD Remover
All-In-One Tools
Individual Tools
Automated Tasks
Anti-Malware
Firewall
IntelliStatus
Reports
Download Iolo System Mechanic 11.