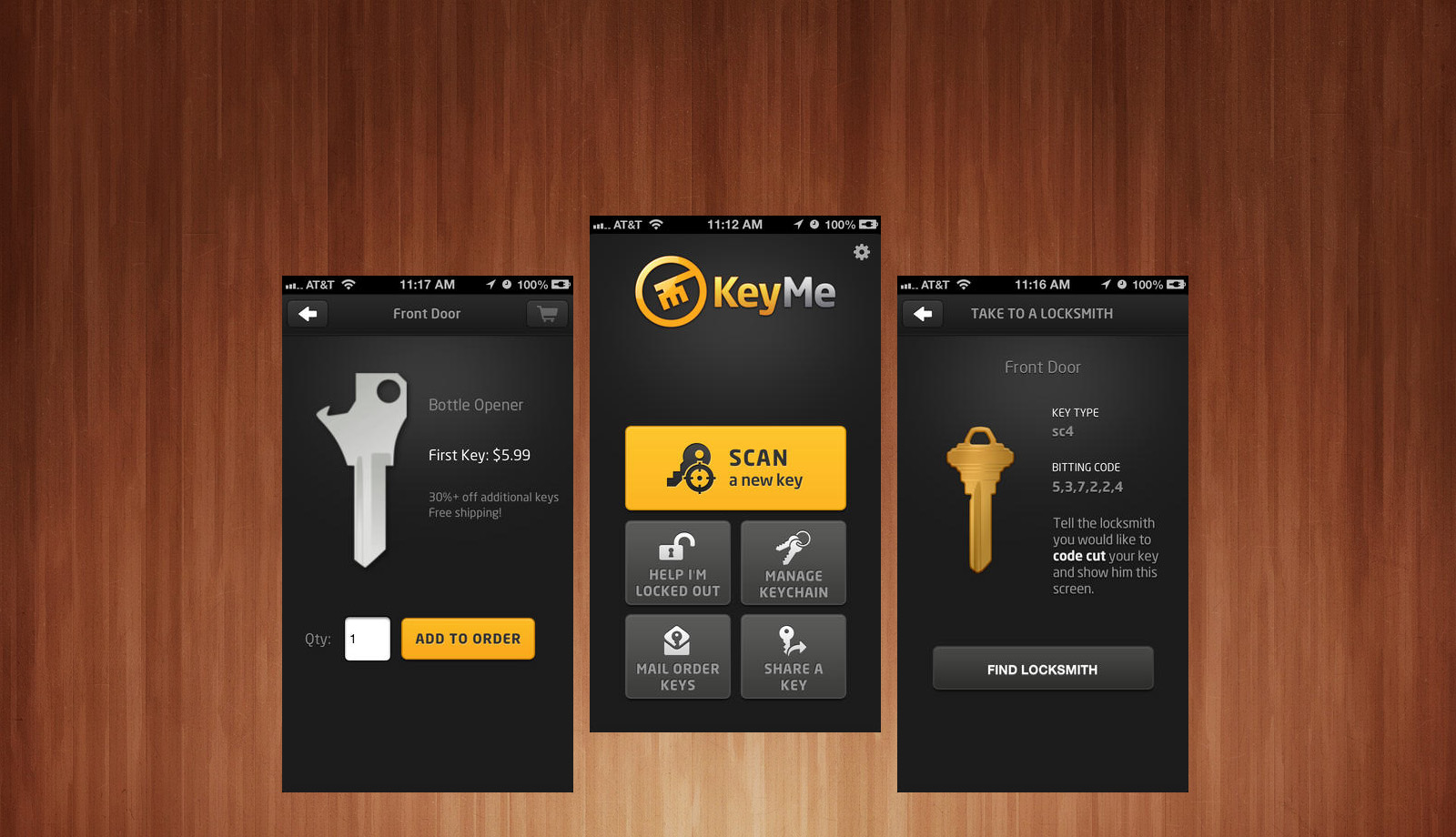 Some times we lose keys accidentally, in such scenario normally we break the lock. Lockbumping techniques will work on some locks only, it is better to try KeyMe app on your iPhone.
KeyMe is a free app available in Apple app store. It simply scan your keys and generates key type with bitting code. It saves a scanned copy of your key and details in the cloud. If you want you can get new duplicate keys using KeyMe app store.
How it works:
1.Install the app from app store.
2.Place your key on a plain white surface.
3.Hold the phone above the key.(4 inches above)
4.Match the corners of red and green boxes with key.
5.Now save the key.
Its that simple, you can order key using KeyMe or you can take it to the locksmith.