In work some times we are unable to respond to phone. No problem you can respond to your phone and send text messages via your PC is possible with these Android apps. To start all you need to have an Android phone, Laptop or PC and active internet connection. Now you need to install the App on your phone and related extension on your PC. We selected three apps to make your life much easy.
AirDroid
AirDroid is a application that allows you to take complete control of your Android device via your computer's Web browser. It allows you to perform a lot of useful features over a Wi-Fi connection. You can send and receive SMS text messages within your browser.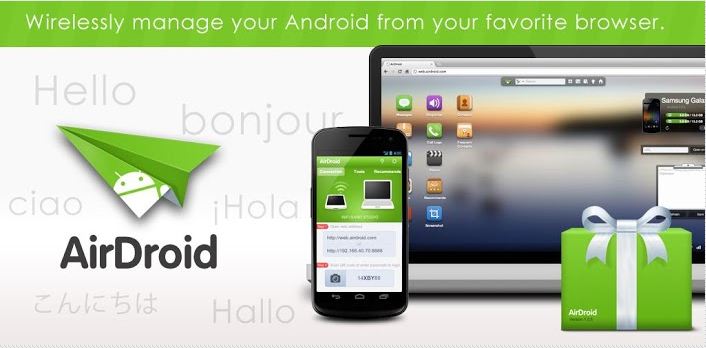 SnapPea
SnapPea is a free tool to manage your Android Phone from your Desktop. It lets Android users manage photos, music, video, contacts, and apps from their computers. It allows you to send and receive SMS messages on your desktop, through your Android phone.
MightyText
You can check SMS from your computer. Mightytext is a android application which brings capabilities of syncing SMS to your computer.It is not only receives ,You can send SMS or MMS from your computer.