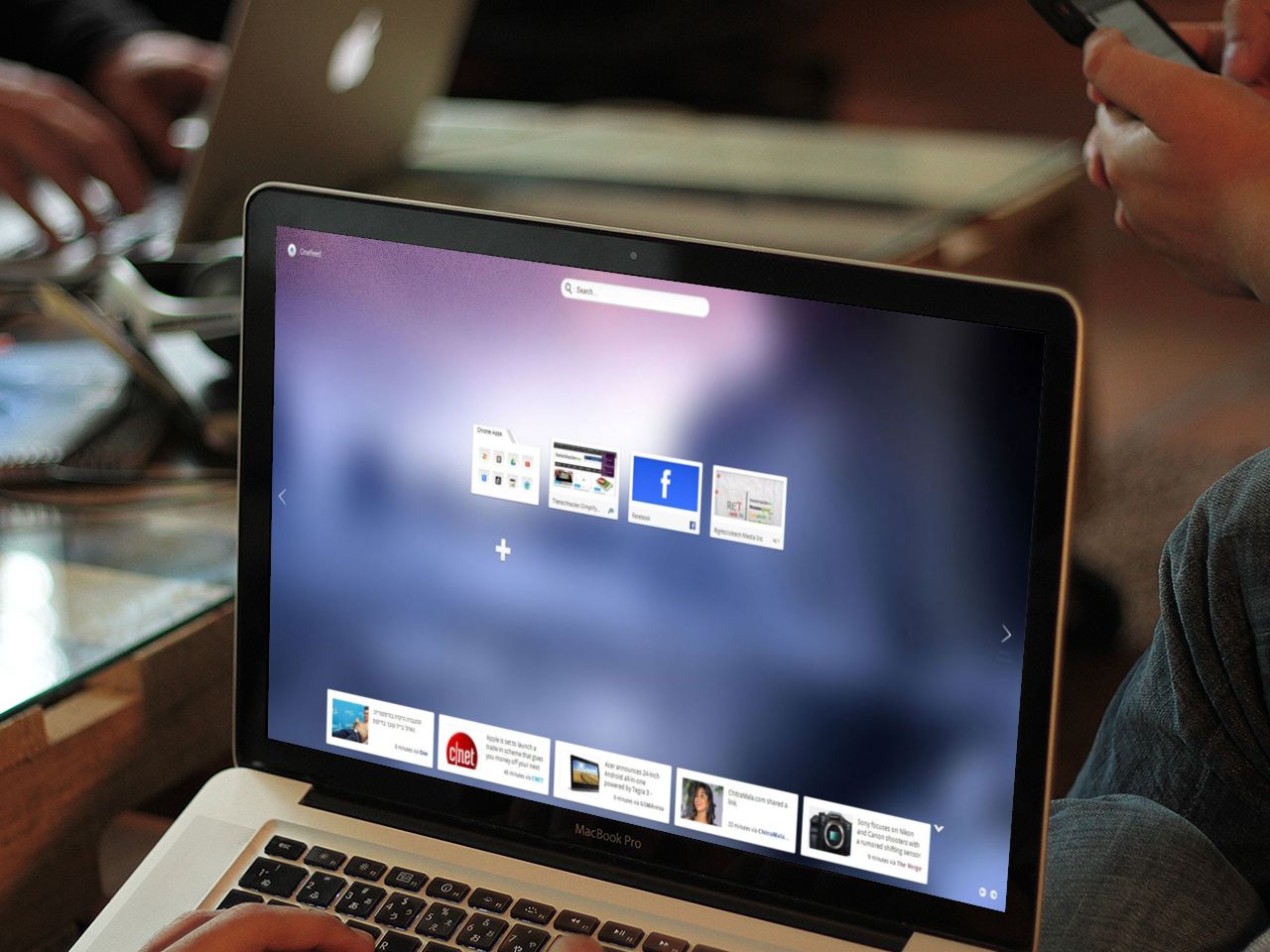 After Google Reader demise many of us still searching for a good reader. Developers are working continuously to develop a good feed reader with extra features. We recently found a new Google Chrome app that turns your Google Chrome new tab page into fully featured RSS and Social network client.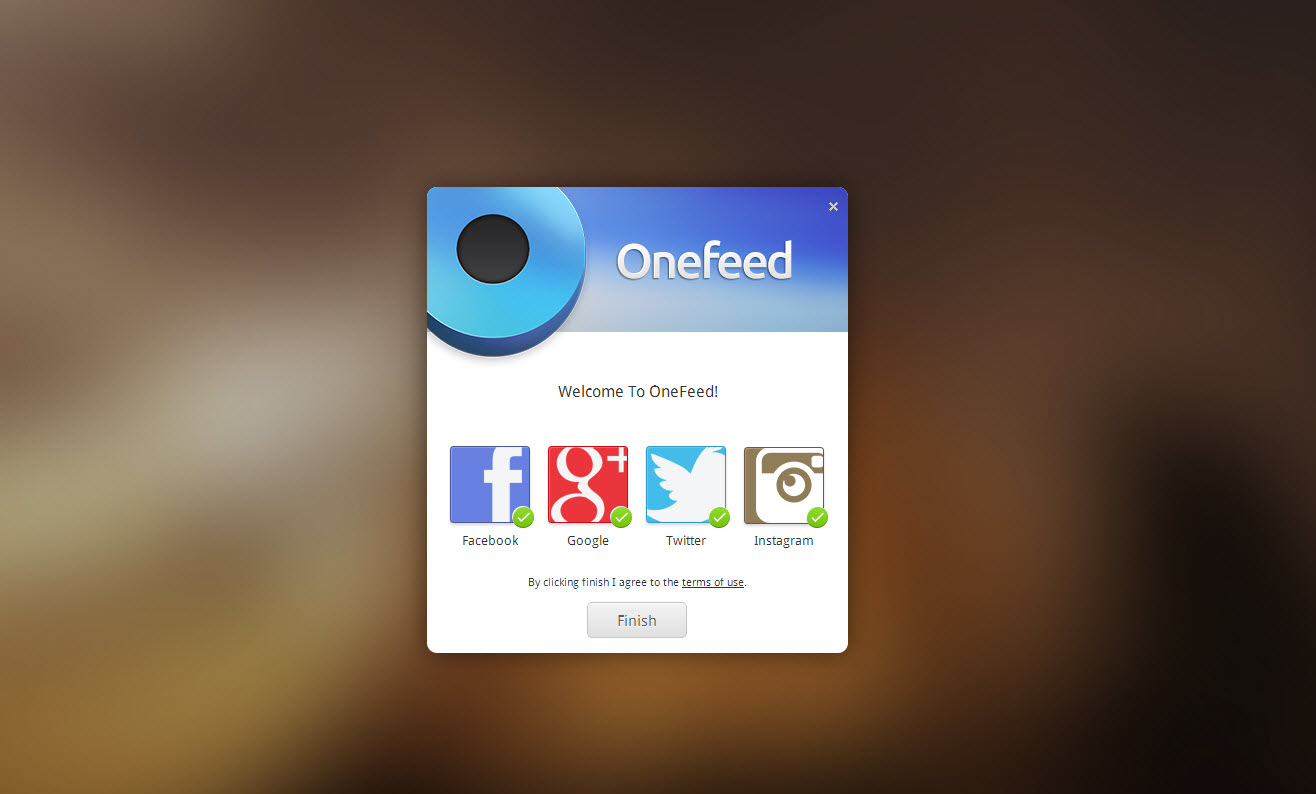 It is pretty easy to setup Onefeed in Google Chrome. Just download the install the extension to start. After installation when you open new tab page Onefeed opens and asks to enter your Facebook, Google+, Twitter and Instagram credentials. It is a optional step you can skip any of them or you can skip entire option.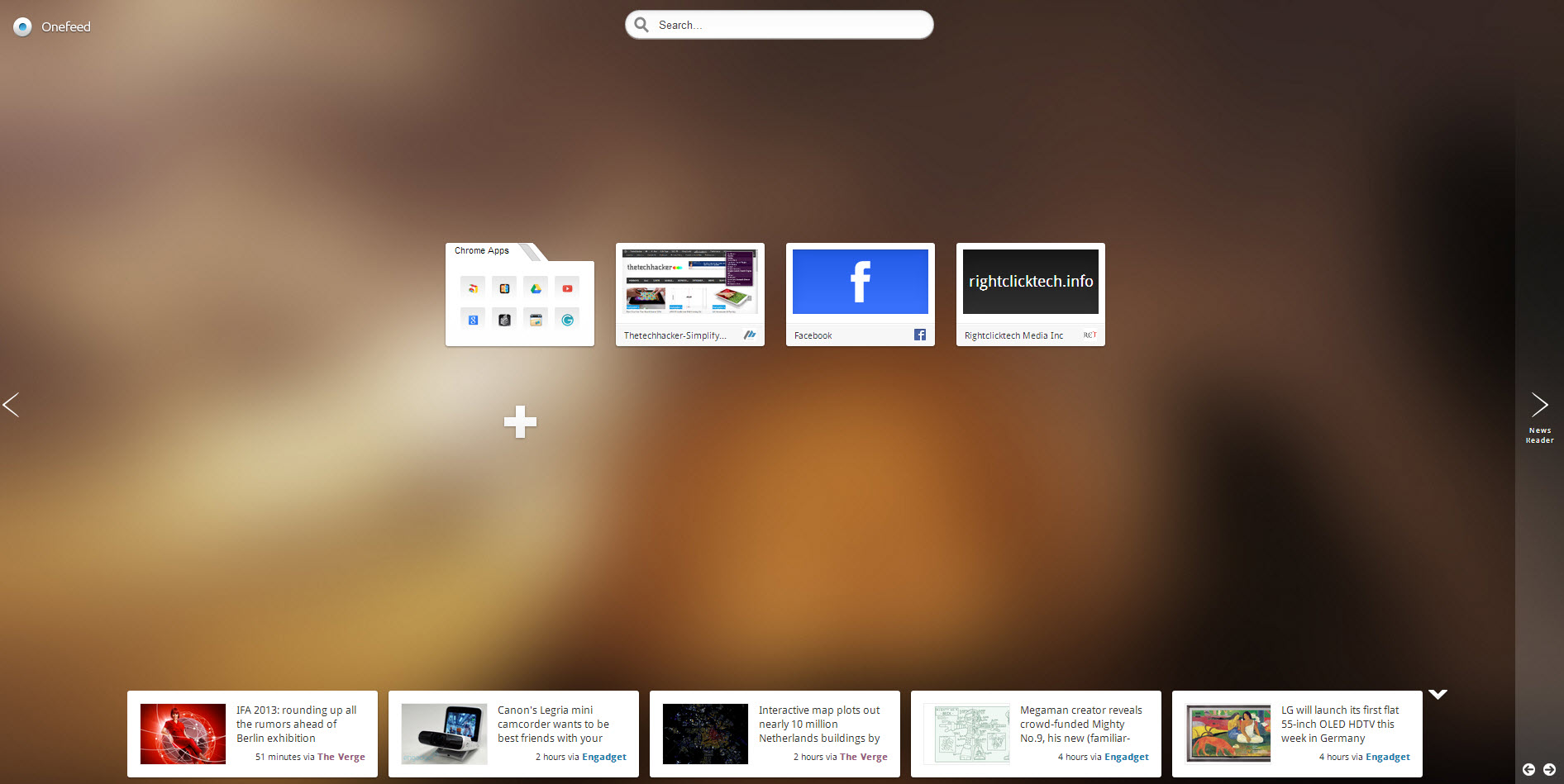 After finishing this step Onefeed starts with gorgeous interface . At first glans you'll see frequently open sites as a speed dial. You can add the tiles by clicking on + icon or you can remove them by right clicking on the tile. Beside that you can also add Chrome apps to Speed dial.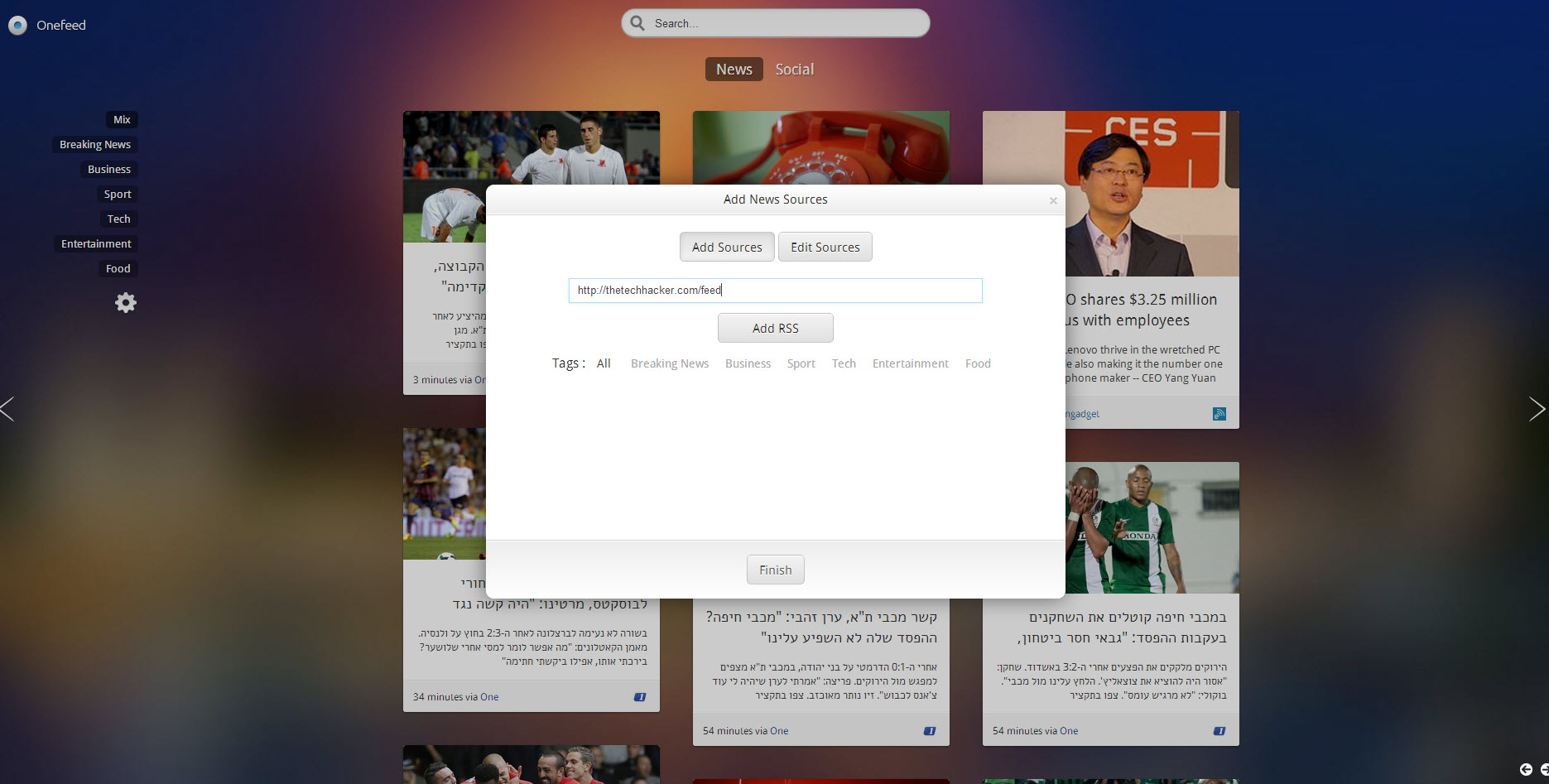 Bottom of the page you'll see some sneak peaks of your favourite latest feed glimpses. When you click on the right or left arrow mark it takes you to actual news reader page. Here it shows the latest feeds category wise or if you want more from it you can customize your feed list. By default it shows some popular feeds related to Breaking News, Business, Sports, Tech, Entertainment and Food. To add feed or Website just click on the gear icon below the category list.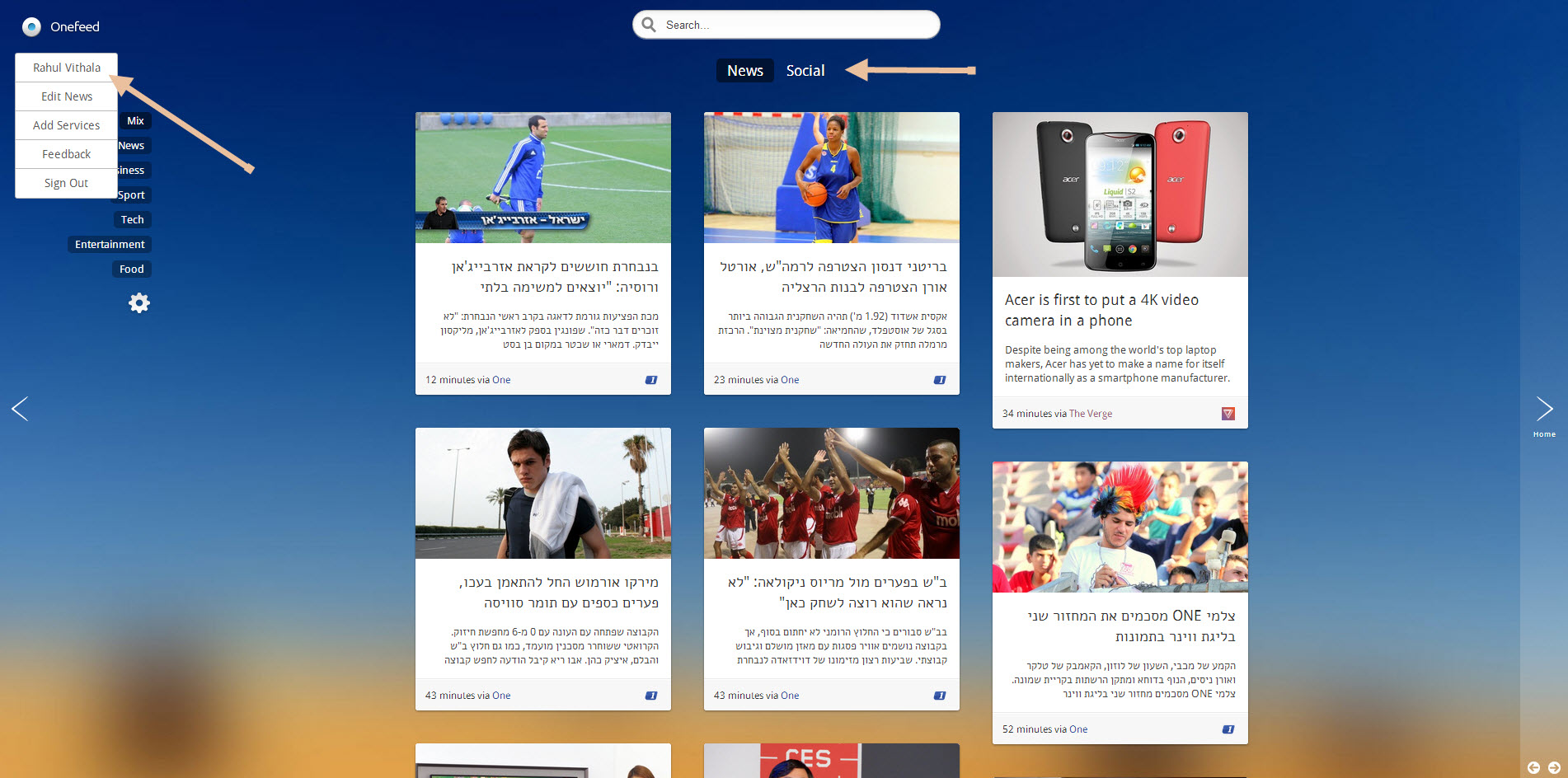 You can switch between News and Social by clicking on the names above the feed tiles. The best part of the Onefeed is Dropbox integration. You can edit your News settings, adding services by clicking on Onefeed icon at the top left corner of the screen. Simply Onefeed is a common Dashboard for the latest News and your Social life.
Overall it is a very good extension to pimp up your boring new tab page into full fledged productive page.
Visit Onefeed.