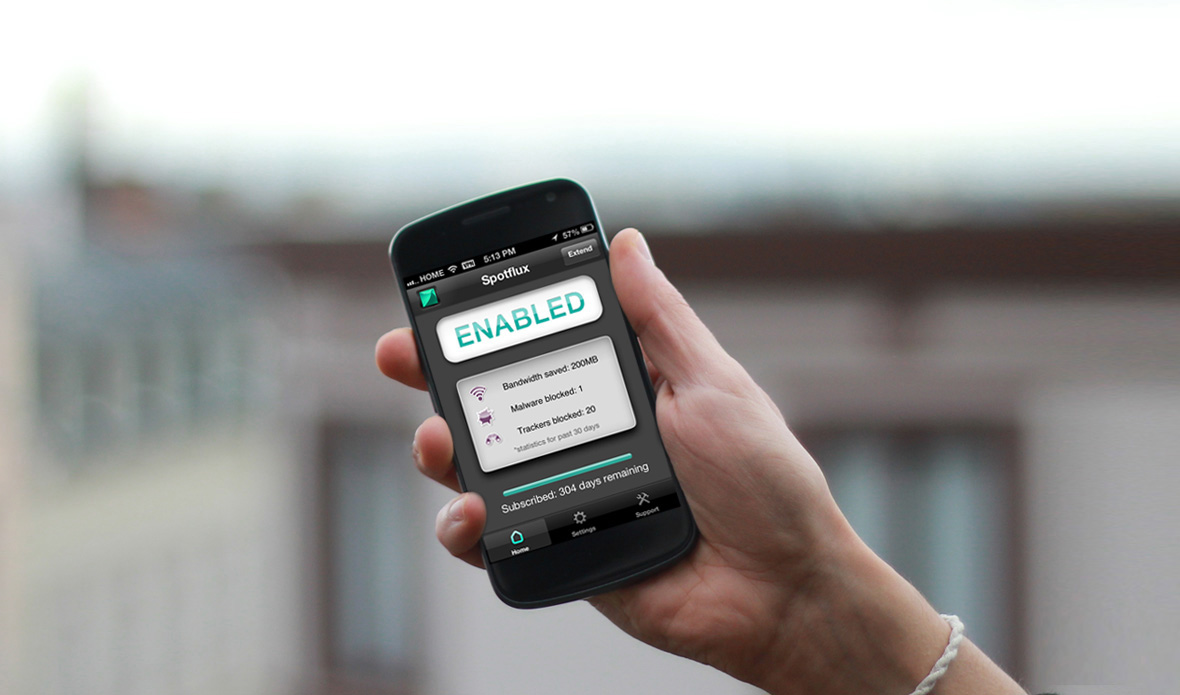 Smartphones are replacing computers, beside phone calls smartphones can do a lot more things like emails, social life updates and web surfing. Privacy and security are the main important factors to check before surfing web on mobile devices.
Now a days free WiFi is available everywhere. It is best to surf web anonymously on unknown networks. For Android devices Spotflux is a free VPN service to surf anonymously.
Spotflux is a free VPN for Android:
Spotflux offers features like protection against malwares and bandwidth saving management. The interface is clean and elegant and pretty easy to navigate. You need to accept disclaimer about necessary app permissions required to enable VPN. The app also displays total number of trackers that were blocked by the Spotflux servers at the bottom.
Spotflux is one of the best Android VPN service available in the market. It is available as a ten days evaluation period. After expiration bandwidth and anti malware become unavailable. Paid version is available for $1.99/month or $5.99/year.