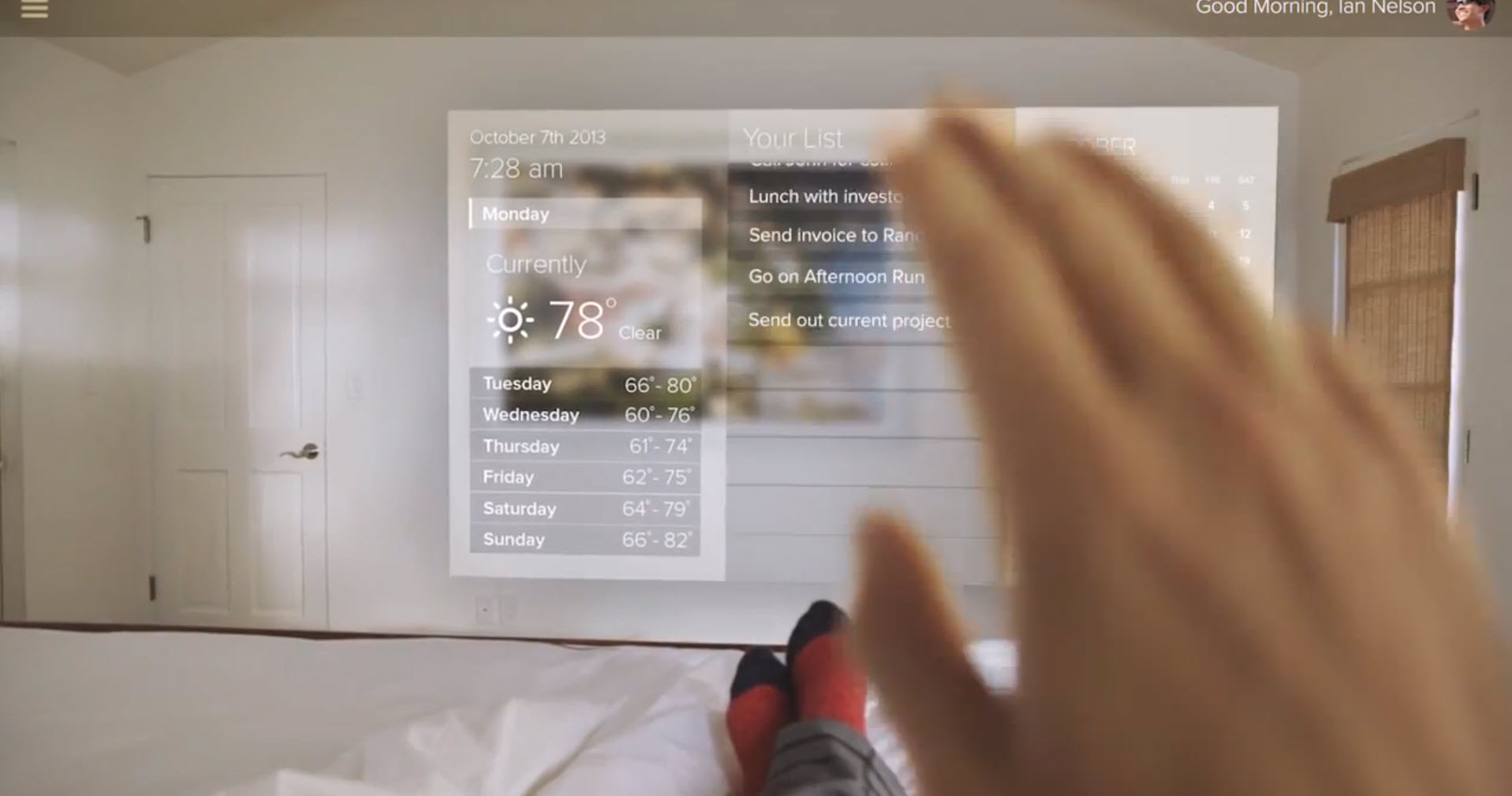 The future is completely depend on 3D glasses and augmented reality concepts. We can interact with anything using gestures and language. According to Atheer Labs, Android can be moulded into augmented reality platform using Google Glass type wearable designed by Atheer Labs.

Despite the endless gaming and interactive potential of augmented reality, the technology has been moving slow in terms of widespread awareness and adoption. But Atheer Labs has taken a step forward in the AR with Atheer One-What it feels like to have superpowers!
An immersive 3D display, over a million apps, sub-mm 3D hand interaction, all in 75 grams.
At the end of 2014, the company expects to ship the Atheer One to consumers. The developer hardware consists of glasses, weighing 75 grams, and a pocket-sized computer to power the apps. The glasses have twin high-definition, 1024×768-pixel displays, and a 36-degree field of view. The Atheer Development Kit will cost $850 and be available in the first quarter of 2014.