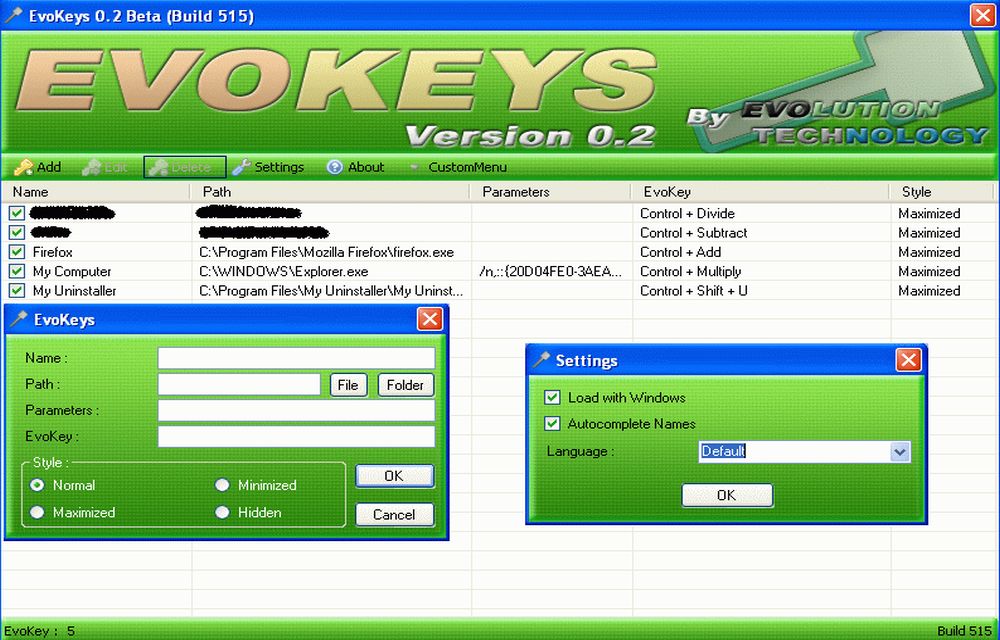 Launching a program via the keyboard can be quicker than by using mouse. Some people like to operatePC via mouse and some people by keyboard, if you are like me prefer keyboard commands to open apps and folders in Windows this application defiantly for you.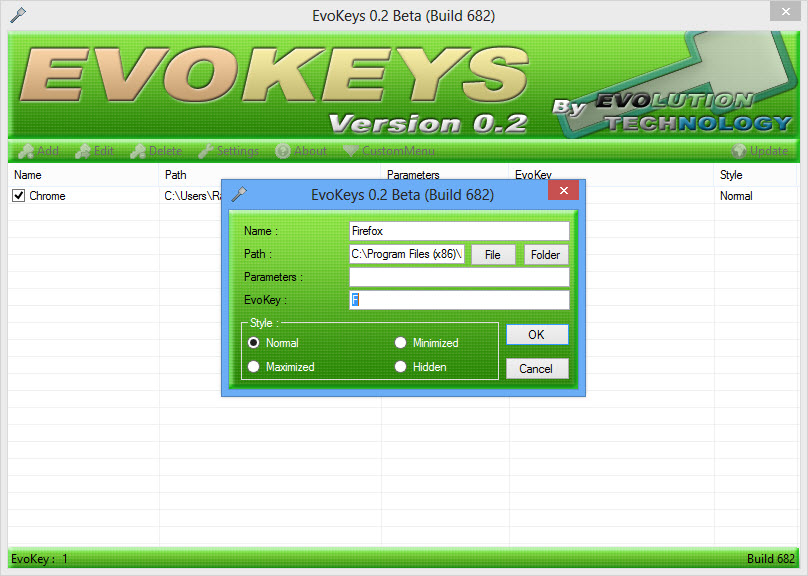 EvoKeys is a easy keyboard shortcut launcher for Windows. The program usage is simply straight forward and don't require additional permissions to execute. Personally I tested the software, it is working perfectly on Windows 8.
The user interface is simple and intuitive, simply click on the "Add" button and type the desired name and select File or Folder type. Next in EvoKey section add your custom key stroke and click on ok. The default style for the command is Normal, means it launches the File or Folder. You can change the style to Minimized, Maximized and Hidden.
It also has My Computer, Control Panel, shutdown, restart, Logoff and Hibernate hotkey customization. Overall it is a very good application to customize your keyboard shortcut's very easily.