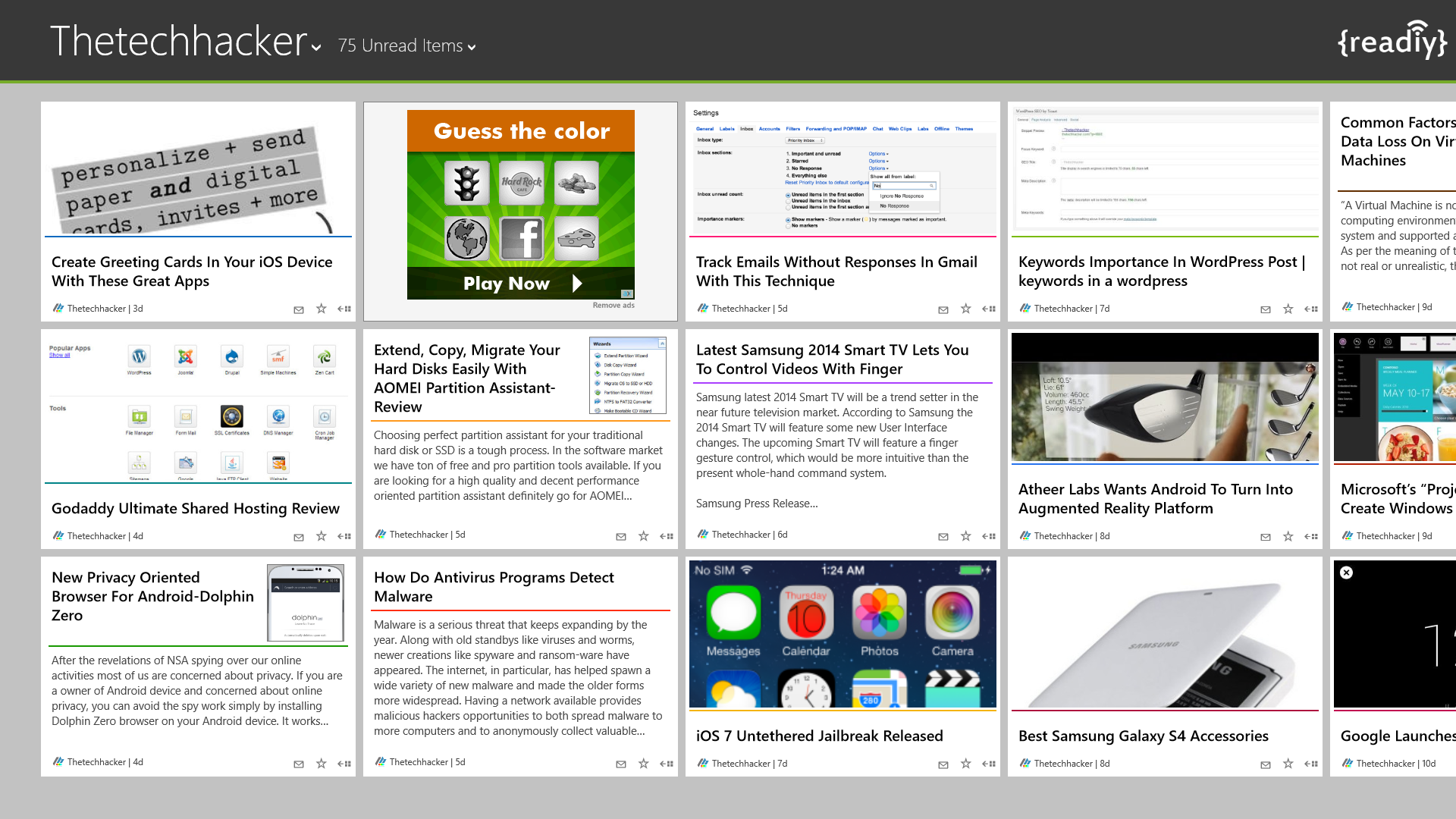 Are you a Windows 8 user cum Google Reader fan? Fortunately, Readiy is available for Windows 8 as good fully-featured Google Reader alternative Feedly client. The app syncs with Feedly and ready to get started instantly. Readiy is one of the best Win 8 RSS Reader.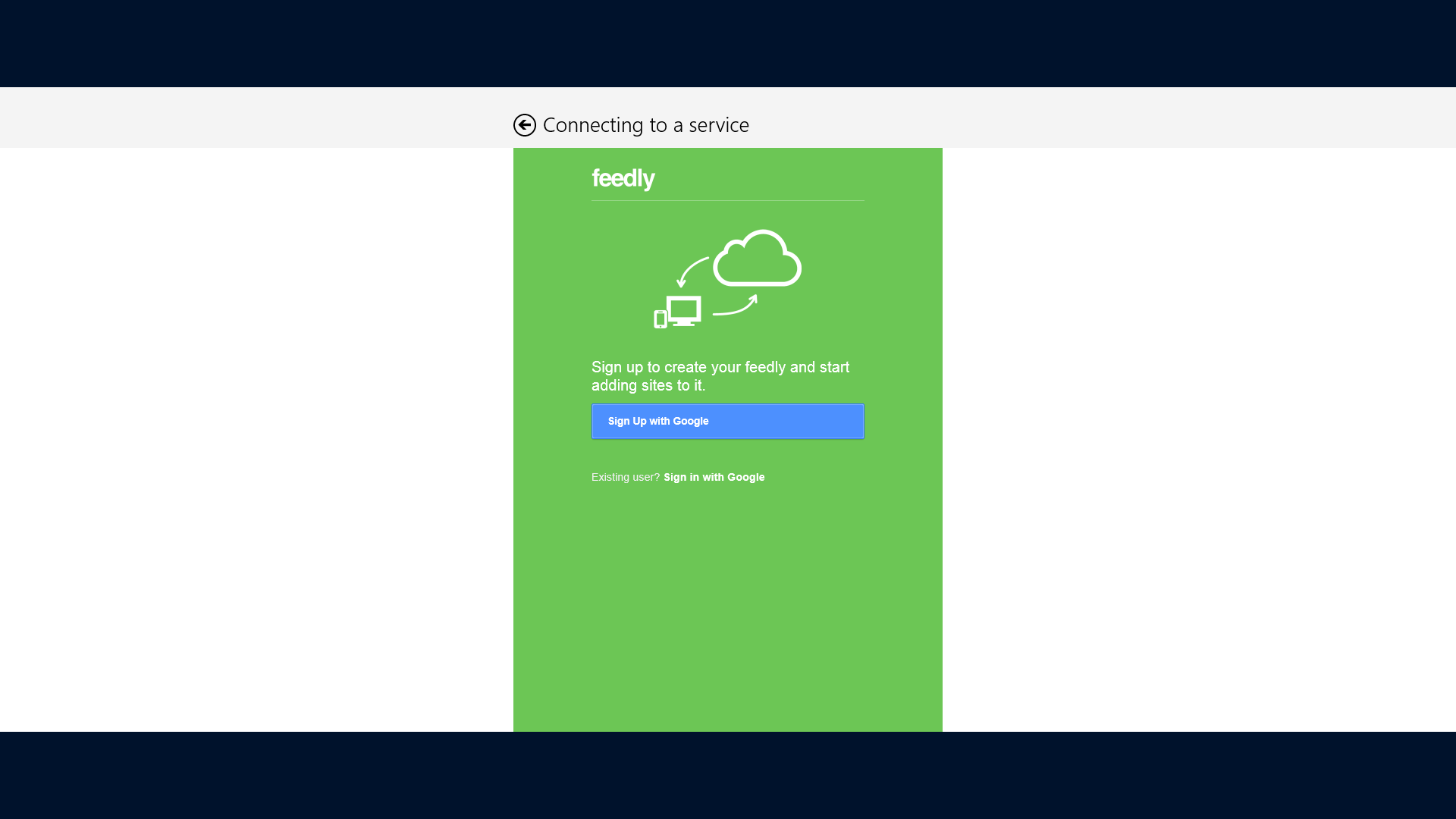 To get started, go to Windows 8 app store and install Readiy. After installation, it asks for authorization with Feedly account, simply signup using Google credentials. The UI is fully tile based, matches with Windows 8 Metro User Interface. The home screen of Readiy displays all the latest subscribed feeds. It is very user-friendly to navigate the tile styled UI on both desktops and Windows RT.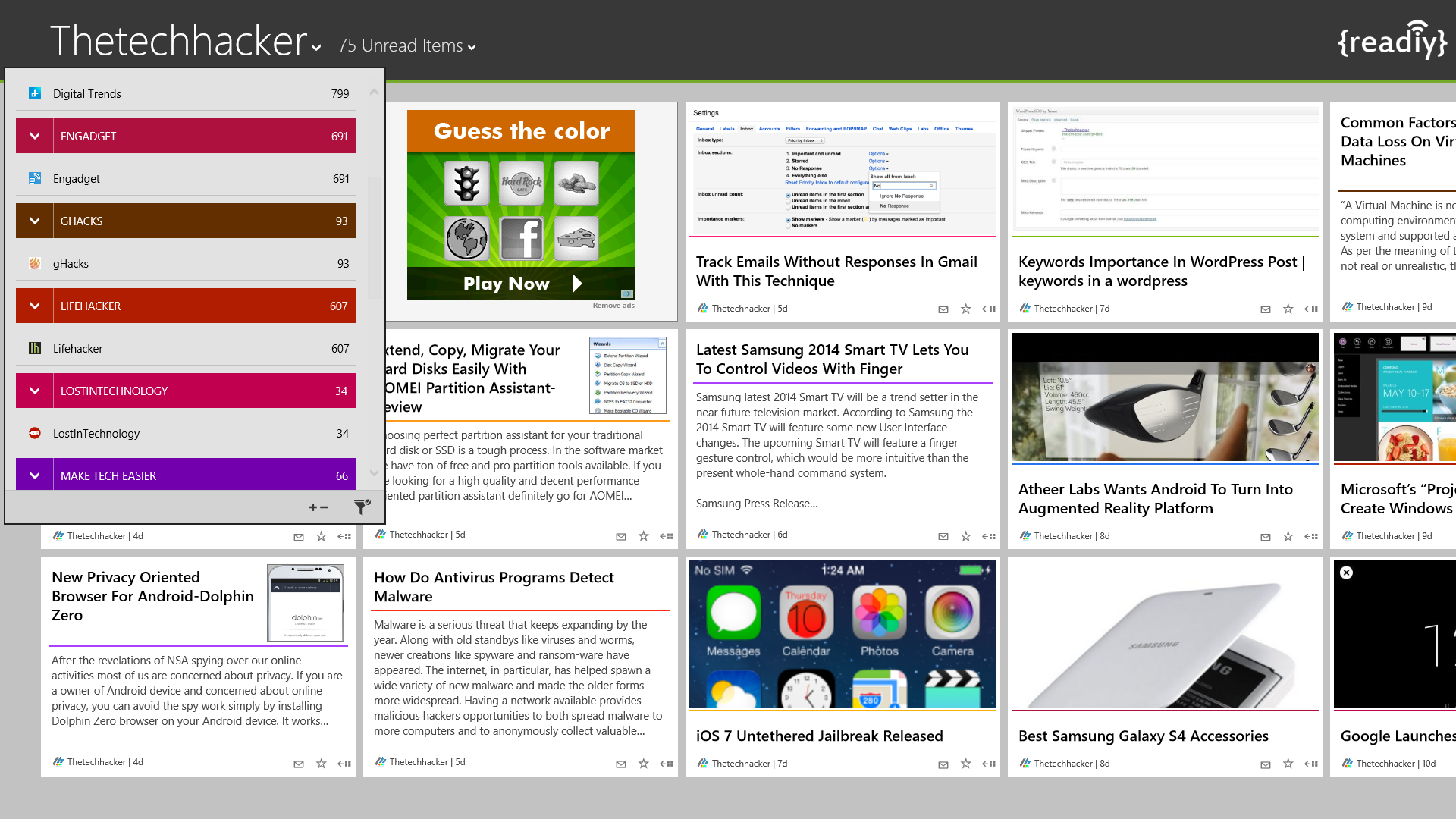 On the top clicking on All Items displays the list of subscribed feeds individually. You can also sort out the feeds list based on Show unread items, show all items, Mark all items read, Mark older than a day read, Mark older than a week read, Show newest items first and Show oldest items first.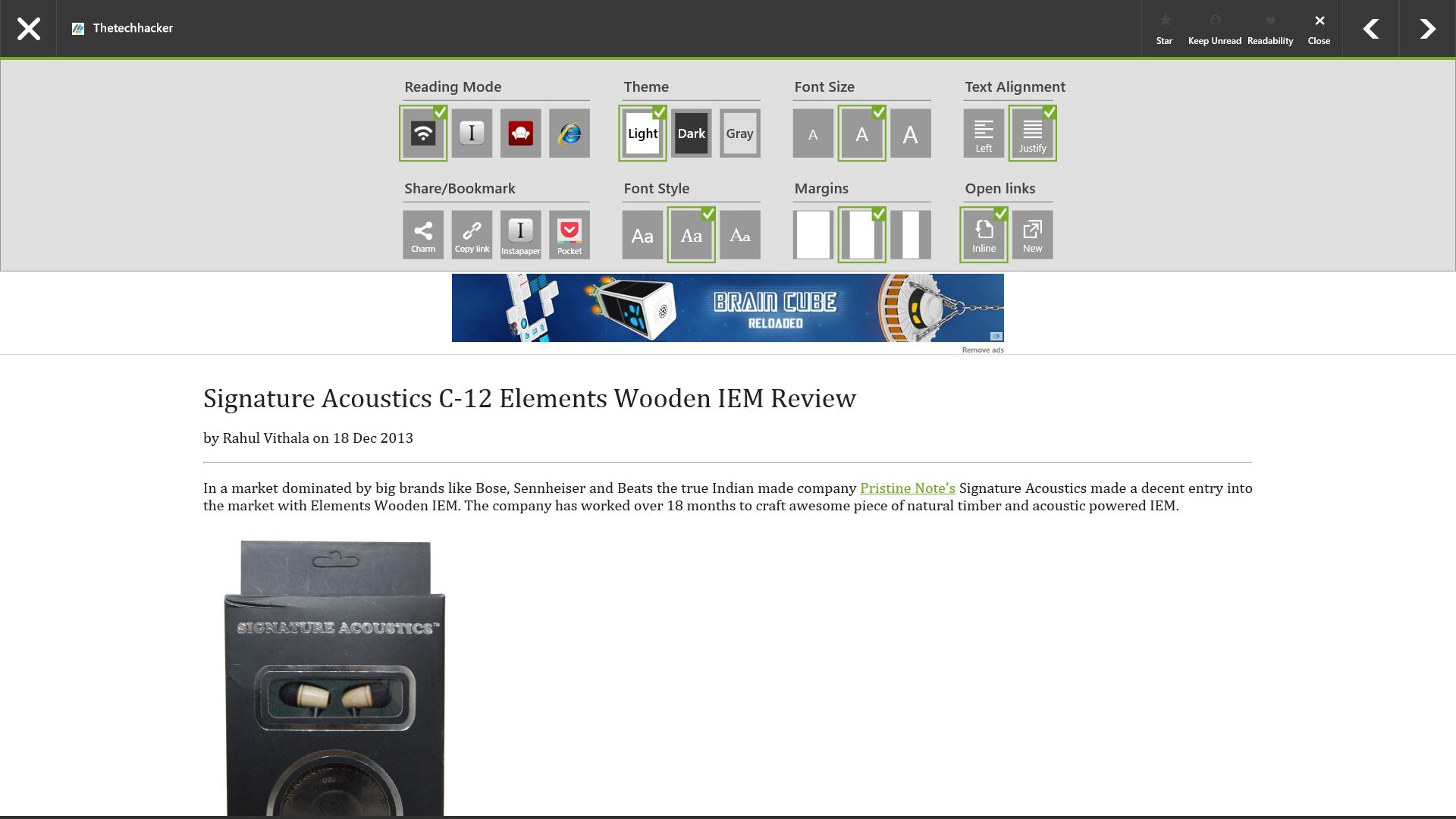 When you click on an article it open with a nice and clean look. On the top right corner, Readability and More options are placed. Clicking on more give you the flexibility to read with options like font size, text alignment, margin, light and dark theme and sharing links.
The main drawback of this app is you can't directly subscribe to a new feed in Readiy. You need Feedly and subscribe the new feed, then it will automatically appear in Readiy. Readiy is available in Windows App Store for free and pro versions.