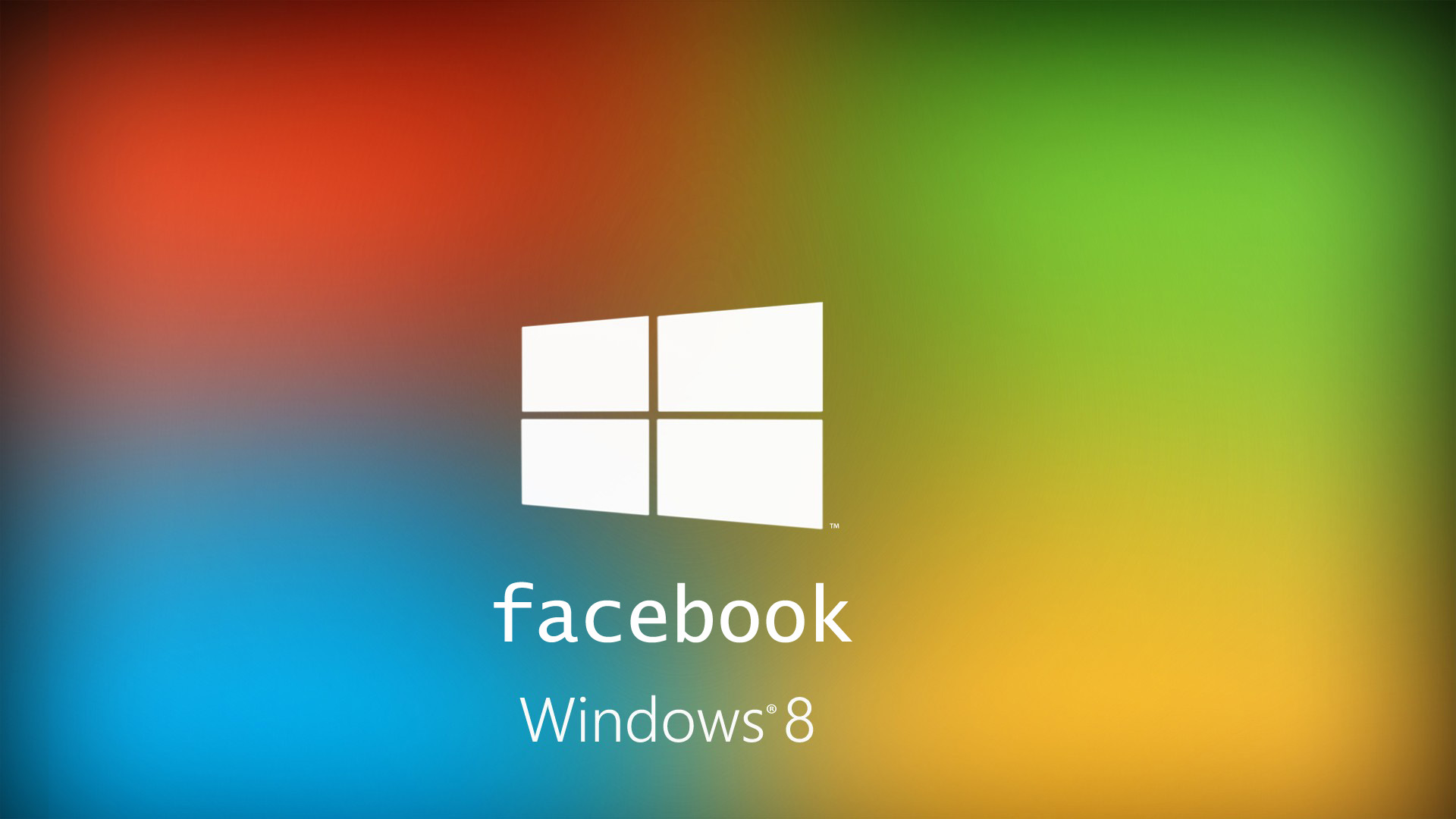 Facebook is worlds favourite social networking site. After the launch of Windows 8 the developers are developed apps for Windows 8 operating system to give best experience of Facebook. But which one are worth to try? lets take quick look of thetechhacker selected must have Facebook apps for Windows 8 users.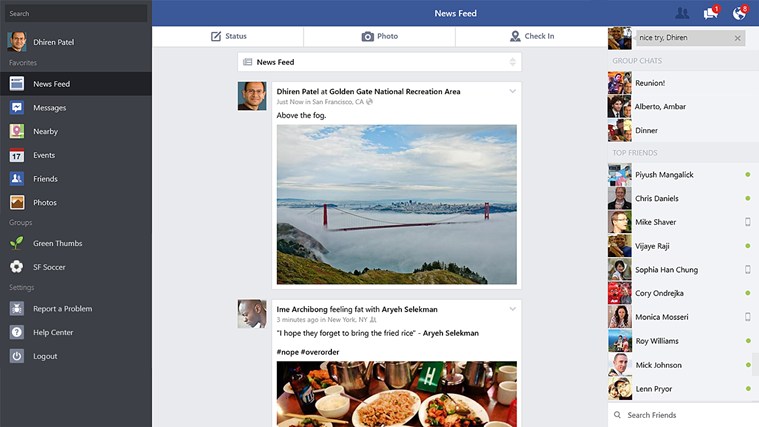 As usual the default apps are definitely get first preference to try. The official Facebook Windows 8 App is must have app for every Facebook and Windows 8 user. The Facebook app gives a perfect integration with Windows 8 user interface.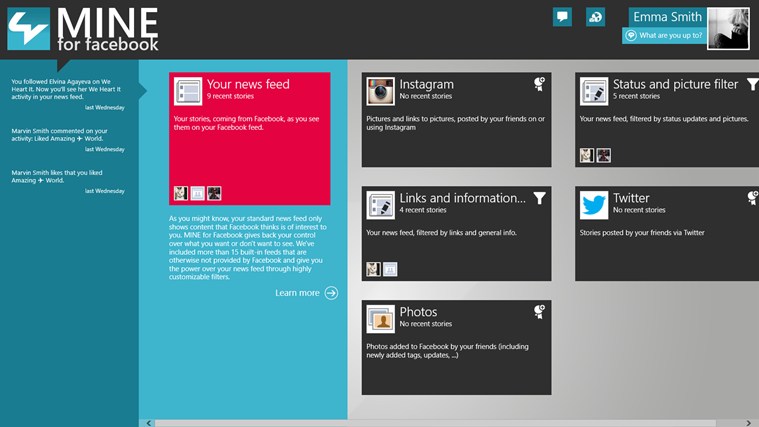 MINE is a simple metro styled Facebook app.You can access all Facebook features with a simple clicks.The app displays personalized feeds from your friends posted on Twitter and Instagram.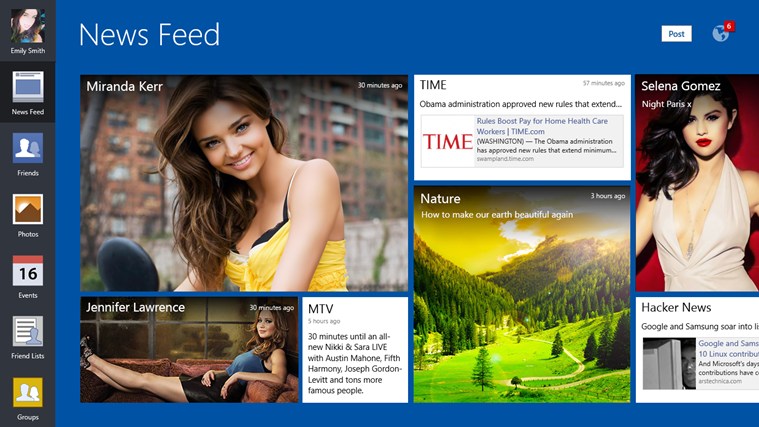 Vibe is an awesome way to view your Facebook news feed, get connected with your friends, checks out photos, groups, and almost everything.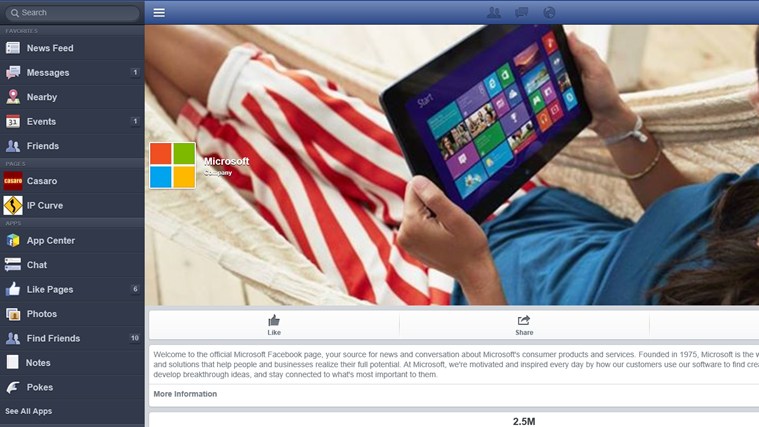 Switch is a simple app which allows you to browse different versions of Facebook. Switch is perfectly designed for tablets, the feel of the Switch is decent in PC also.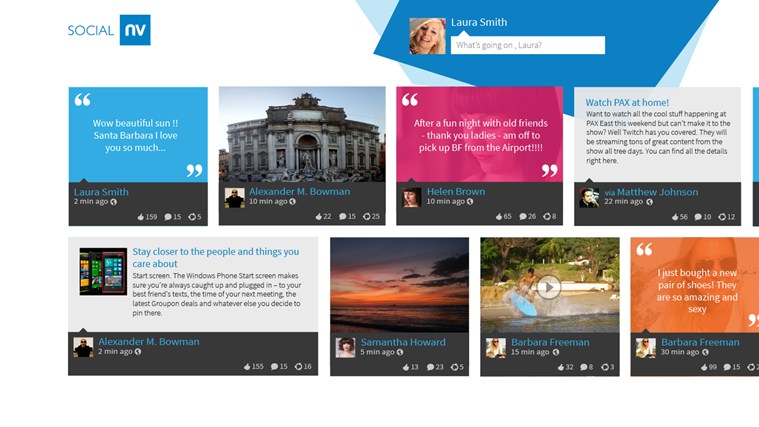 SocialNV is the most refined Facebook experience on Windows 8. You can now finally browse your news feed with a fast and fluid interface, post comments, links, photos and tag friends all from the same app. SocialNV leverages all the core Windows 8 features to offer you the best Facebook experience on the platform