When it comes to saving our images online we usually use multiple cloud services. With increasing usage of smartphones people are directly saving their precious moments in life using cloud storage.Unfortunately if you want see them in one place no option is available. Luckily Android users have a chance to combine all social and cloud services images in one place using Cooliris Android app.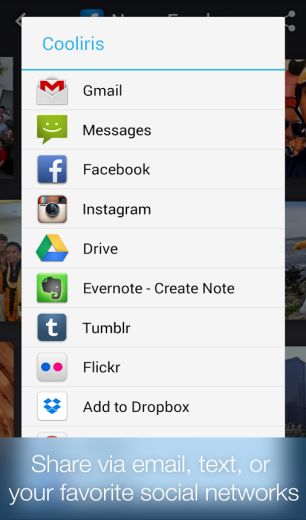 The app easily combines images from popular services like Android Gallery, Instagram, Facebook, Flickr, Picasa, Google+, Google Drive, Twitter, Tumblr, and many others. All the photos present in these services will appear in simple user interface. In order to start using the app you need to sign in to social and cloud services accounts in the app user interface. The view of the images appear in thumbnails, tapping on the image opens the particular image.
Cooliris is an excelent app to see all social and cloud service images in one place. It works on Android 4.1 and above.
Download Cooliris.