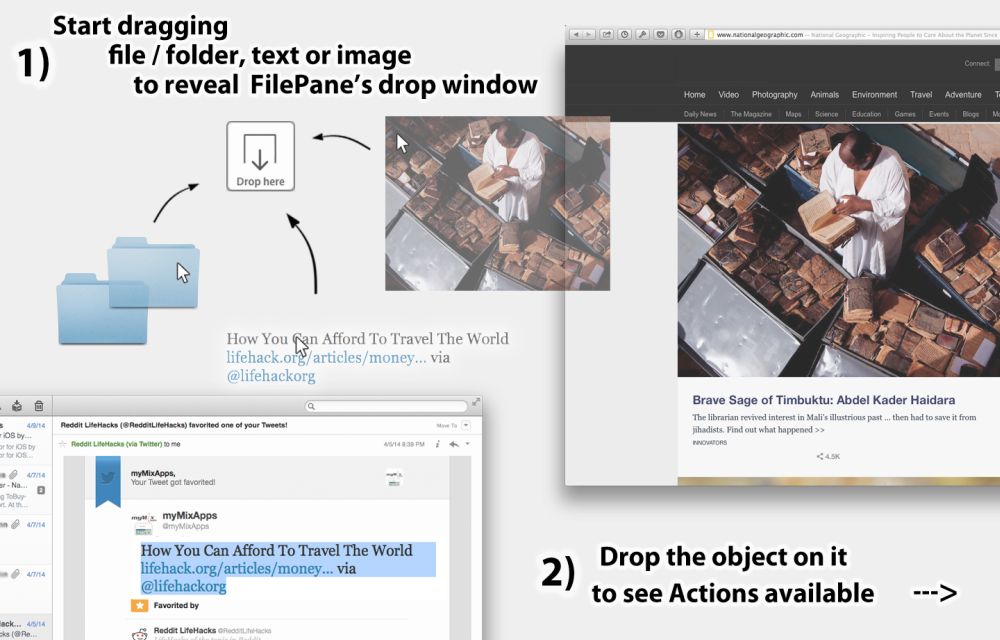 When it comes to file management on Mac there are number of apps available in App store. If you are looking for a one of its kind app for Mac OS X file management have a look at FilePane.
FilePane is a very light weight multi-utility tool for Mac, it provides you variety of options for getting things done. The app supports various functionalities like image editing, AirDrop file and PDF conversion.
How FilePane works?
After the installation it works from the menu bar, clicking on the FilePane icon shows the on/off option, launch at login and activation options like drag&drop or using hotkey. You can avail the features of FilePne when you drag a file, a small box prompts you to drop files here. When you drag files in the box it opens related options according to the file type.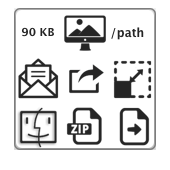 The options appears like icons, in the first run, I was confused to identify the desired option. Most of the icons are easily understandable, after the continuous usage I easily recognized the icons. For the new users, the developer provided the cheat sheet for the easy usability.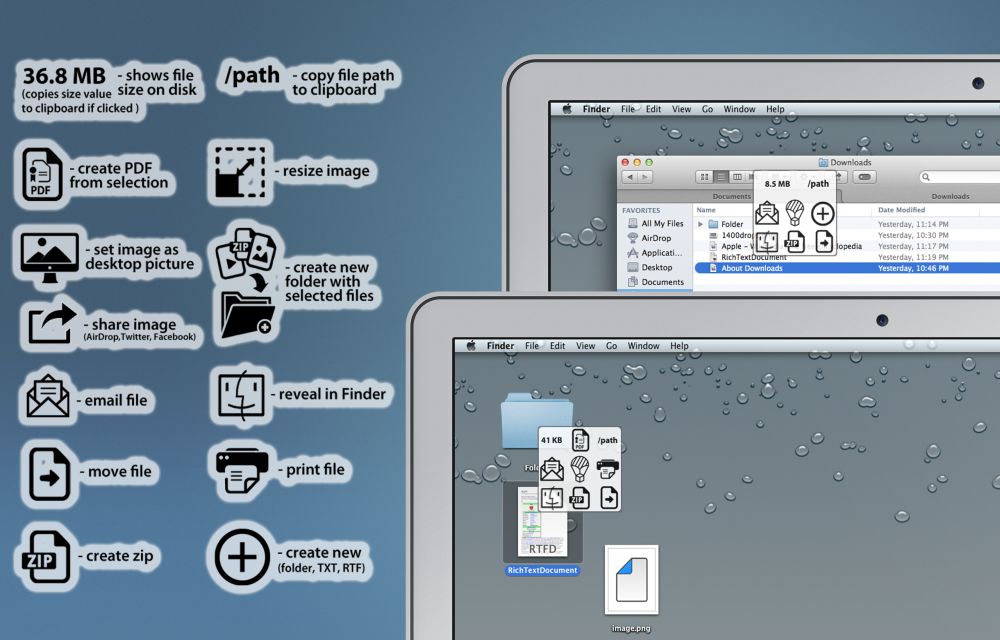 Features of FilePane
Create a PDF file from a text document
Share image on Twitter and Facebook, resize or zip it.
Resizing image to custom size
Set as Desktop picture.
Copy file path to clipboard.
Email and print file.
Create Zip file
Create a new folder with selected files.
FilePane is available in the Mac App Store for $4.99.