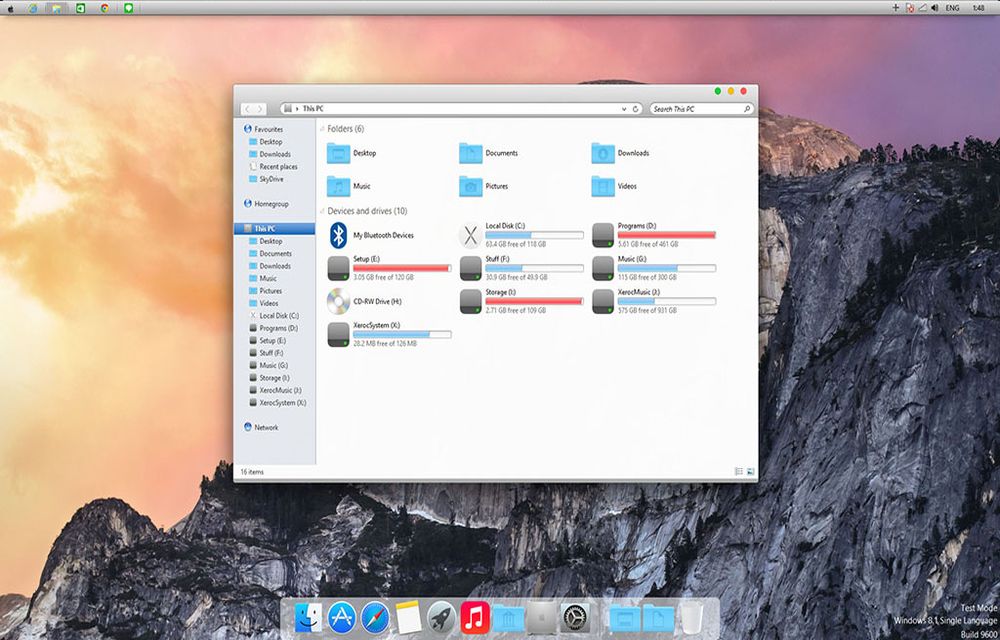 Apple released the new Mac operating system Mac OS X Yosemite in WWDC-2014. The update brings lot of UI improvements and changes to the operating system. Luckily Windows users have the advantage of transforming Windows look into Mac OS X Yosemite with this transformation pack.
Also read: 50 Best And Most Beautiful Themes For Windows 8.1
The transformation pack is available for Windows 7, Windows 8 and Windows 8.1. After installation it completely transforms your Windows look in to Mac OS X Yosemite. Please take a backup before you apply theme for Windows.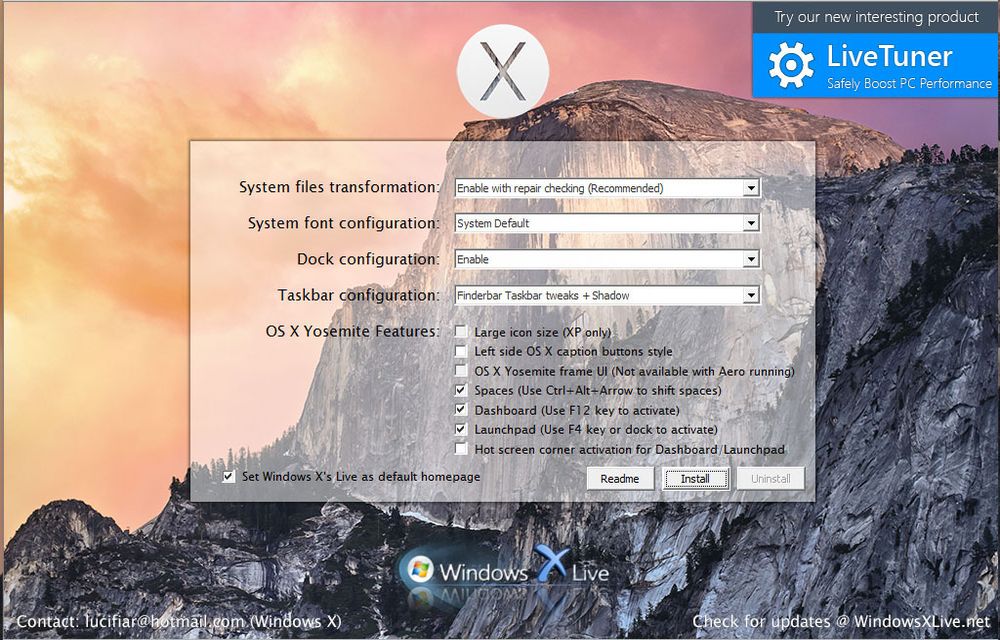 Features of Mac OS X Yosemite Transformation Pack
Seamless installation and uninstallation giving users safe transformation
Easily configurable in single click with intelligence Metro UI design
Designed for all editions of Windows XP/Vista/7/8/8.1 including Server Editions
Genuine OS X Yosemite/iOS 8 system resources
Smart system files updating with auto-repair and Windows Update friendly
UxStyle memory patching
Lion Frame UI including Aero/Mac features for XP and non-Aero system
OS X Yosemite/iOS 8 themes, wallpapers, user pictures and logon screen
OS X Dock emulation with pre-configured docklets optimized for stability/performance
Dashboard and Spaces with shortcut keys configured
Launchpad access from desktop corner and Dock configured
Download Mac OS X Yosemite Transformation Pack.