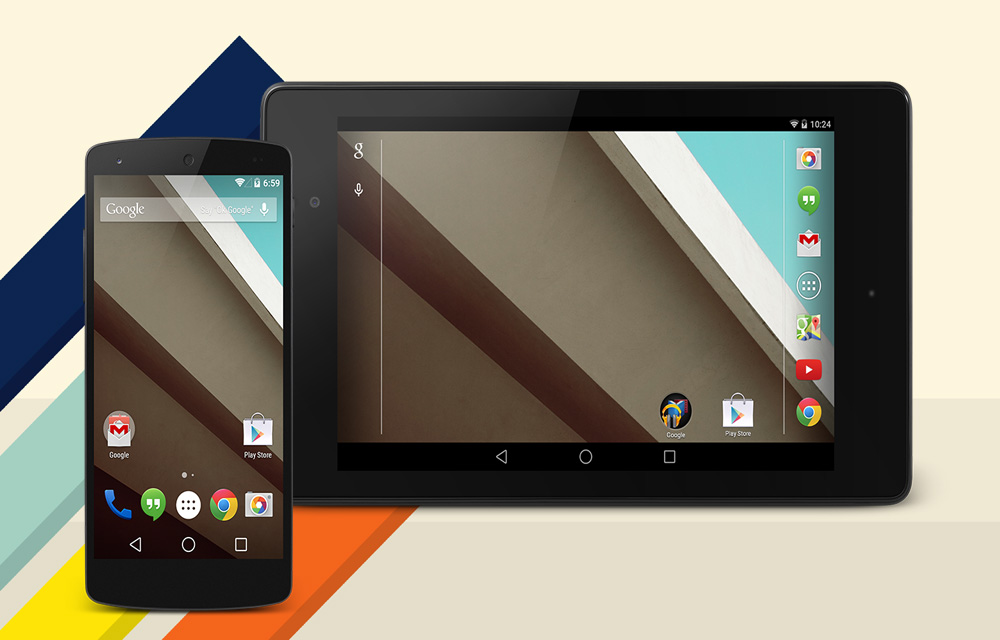 Google has released the developer preview of Android L for Nexus devices. The new material design and UI is a perfect blend of style and usability. Today we want show the detailed guide to how to update Nexus 5 and Nexus 7 with Android L Developer preview.
[alert]
Disclaimer:
Please follow this guide at your own risk. Thetechhacker will not be responsible if your device gets damaged during the process.[/alert]
Pre Requisites
First backup all your contacts, call logs and SMS.
Enable USB debugging mode from Settings->Applications->Development->USB debugging in your device.
How To Update Nexus 5 And Nexus 7 With Android L Developer Preview
1.First download the corresponding files depending on the device you have.
2.Now open the command prompt and enter the following command.
cd USERNAME/desktop/android
3.Here you need to turn off your Nexus 5 or Nexus 7 device and enter into boot loader mode.
For Nexus 5: Pressing and holding the volume up+volume down and then press the power button.
For Nexus 7: Pressing volume down and then press the power button.
4.After detecting devices by your computer enter the following commands to unlock the bootloader.
fastboot devices
Fastboot oem unlock
5.After entering command press the volume up button on your device, and enter the following command.
fastboot oem unlock
6.Now enter the below given command
flash-all.bat
7.After entering all commands sucessfully the device gets updated with factory image of Android L.
To confirm the firmware update go to Settings>>About Phone, here you can see your device firmware version.
Troubleshoot: If your phone got stuck in the process long press the power button to turn off the device and restart the same procedure from the begening.