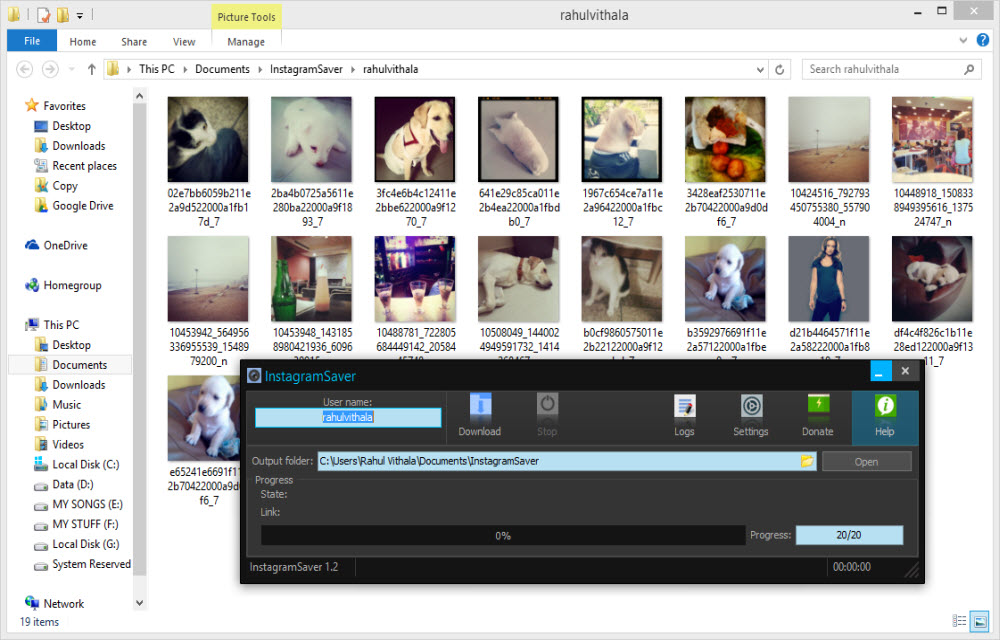 Instagram is a holy grail for photography lovers, but Instagram is available only for mobile devices. Instagram taken photos looks fabulous and very good to share them. Saving photos and videos require time and effort, if you are one of those who want to download all photos and videos directly in Windows PC use InstagramSaver.
Instagramsaver is a open source program available for Windows operating system to download Instagram photos and videos easily. Downloading images and videos is very easy, simply download and install the program and open it.

It's clean user interface is very easy to understand, simply type the any user's username of the Instagram account. Next click on download button, the program fetches the photos and videos on output folder. If the library of the Instagram is big it will take some time to download the entire library.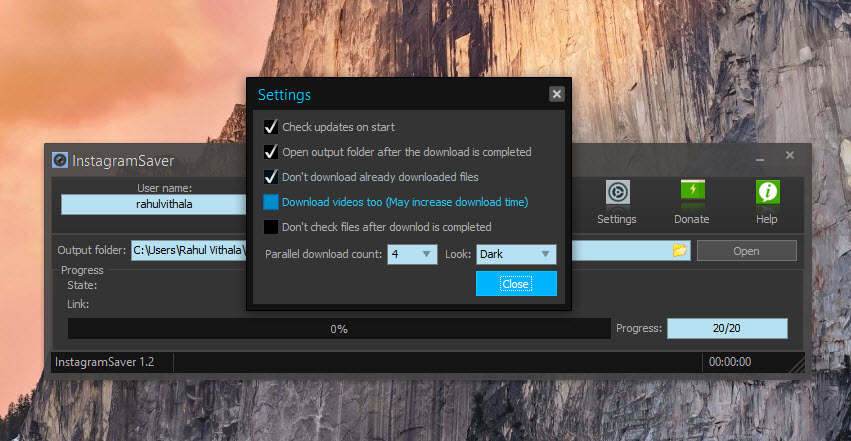 After downloading photos and videos the program automatically open the output folder. By default the Instagram stuff is saved into a Documents\InstagramSaver folder. Setting contains options like open output folder upon completion, don't download duplicate files, videos and theme options. Instagramsaver is available for all Windows versions for free.