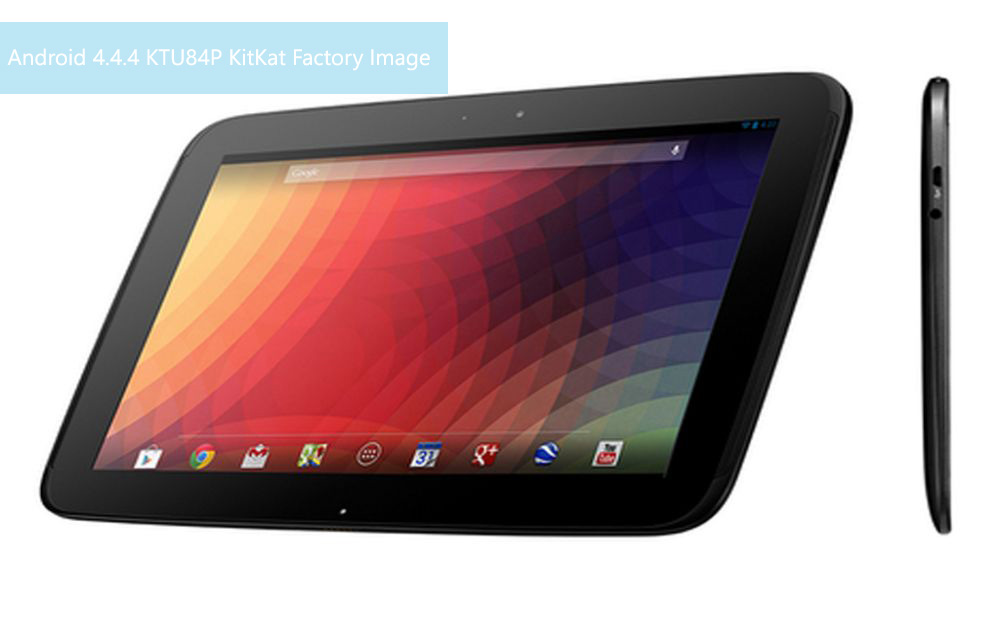 Nexus 10 has now received the new Android 4.4.4 KTU84P KitKat Factory Image firmware update. Anyone can manually update this 4.4.4 KTU84P Factory image on their Nexus 10 devices. This guide will help you to how to update Nexus 10 with Android 4.4.4 KTU84P KitKat Factory Image. This is a factory image which does not require specific Android firmware on Nexus 10 before.
[alert]
Disclaimer:
Please follow this guide at your own risk. Thetechhacker will not be responsible if your device gets damaged during the process.[/alert]
This factory image just released few hours ago and works only on Nexus 10 device. This update contains a security fix for the Nexus devices.
Pre Requisites
First backup all your contacts, call logs and SMS.
Enable USB debugging mode from Settings->Applications->Development->USB debugging in your device.
Install Android 4.4.4 KTU84P KitKat Android Factory Image On Nexus 10
1.First download Android 4.4.4 Factory Image for Nexus 10 on your PC.
2.Connect the Nexus 10 device to your computer, and make sure Fastboot is configured and installed on your computer.
3.Turn off the device and get into the bootloader/fastboot mode by pressing and holding volume up+power buttons together till you see the bootloader/fastboot menu.
4.Now extract the downloaded contents on your desktop and open the folder mantaray-KTU84P and then copy/paste all the files to your Fastboot directory.
5.After transferring the contents open the command prompt and execute the following commands depending on your machine OS.
Windows: Run the file "flash-all.bat".
Mac: Run the file "flash-all.sh" using Terminal.
Linux: Run the file "flash-all.sh".
6.This will take some time to flash the image on your Nexus 10 device, after successful flashing the device reboots and takes minimum 5 minutes time to boot.
For the confirmation go to Settings>>About tablet to verify the firmware update.