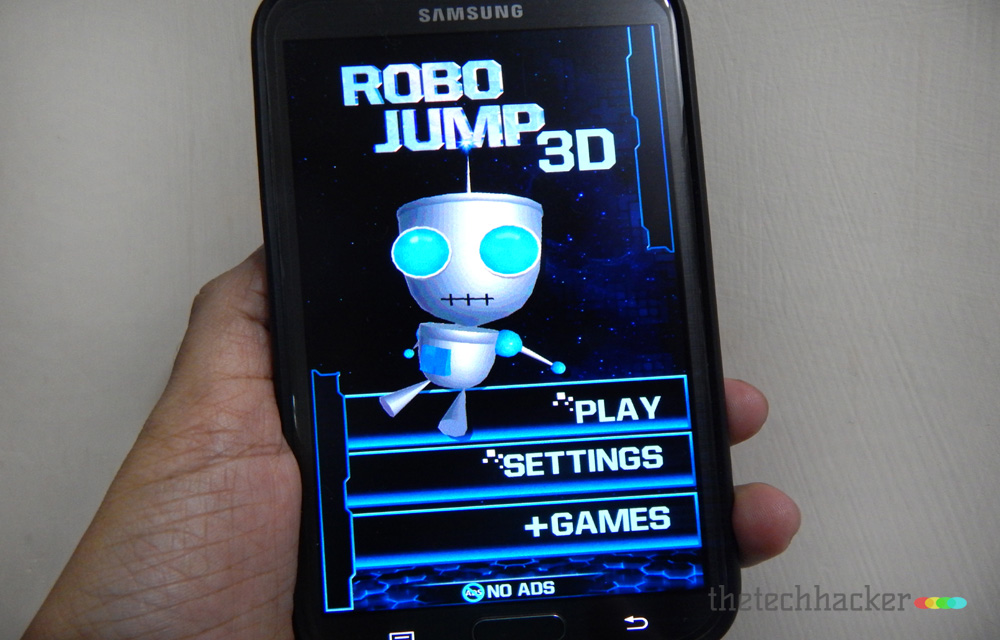 Google Play Store is filled with too many games, but only few developers make it to the top list. Timuz is one of the developer who makes quality games, he has more than 70 games in Google Play Store. Today we are reviewing ROBO JUMP 3D, it is a casual game for Android.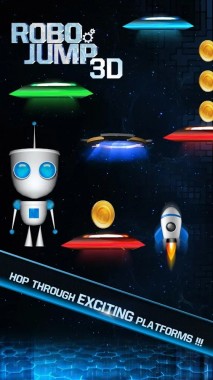 Description
The game is a casual category game, it is fun and addictive platform jumping game features a robot. Considering its robotic style, the game has a satisfactory and pleasing design. It is an addictive game, using tilt controls moving left and right you can play the game. As you move higher the screen moves to infinite upwards scrolling.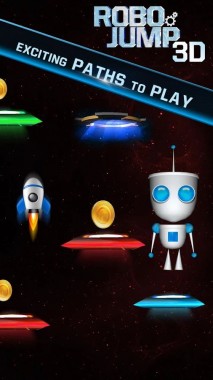 Where It Excels
The game excels in gameplay, you don't to use plenty of buttons on occupying your device screen. It is a buttons free game, all you need to move right and left to jump the robo to next basement as high as you can to increase your score. As you move higher the screen moves to infinite upwards scrolling. When you fail to place the robo on the basement it falls and the game is over. The game supports leader boards and achievements. It has 10 achievements locked, achievements unlocks after first adventure and 1000 meters, 2000 meters and much more.
Where It Falls Short
The game is all about jumping high and falling down when fail. Once you know the game play, it can get repetitive.
Verdict
It is a very addictive game for the time pass. Graphics and tilt controls are good, the game play keep it interesting.
Social Features
Google Play Game Services integrated for leader boards and achievements.
Unlock new achievements to challenge your friends on Google Play.
Share on Facebook and Google Plus.
The game is available in Google Play Store with ad free support.
Download ROBO JUMP 3D.