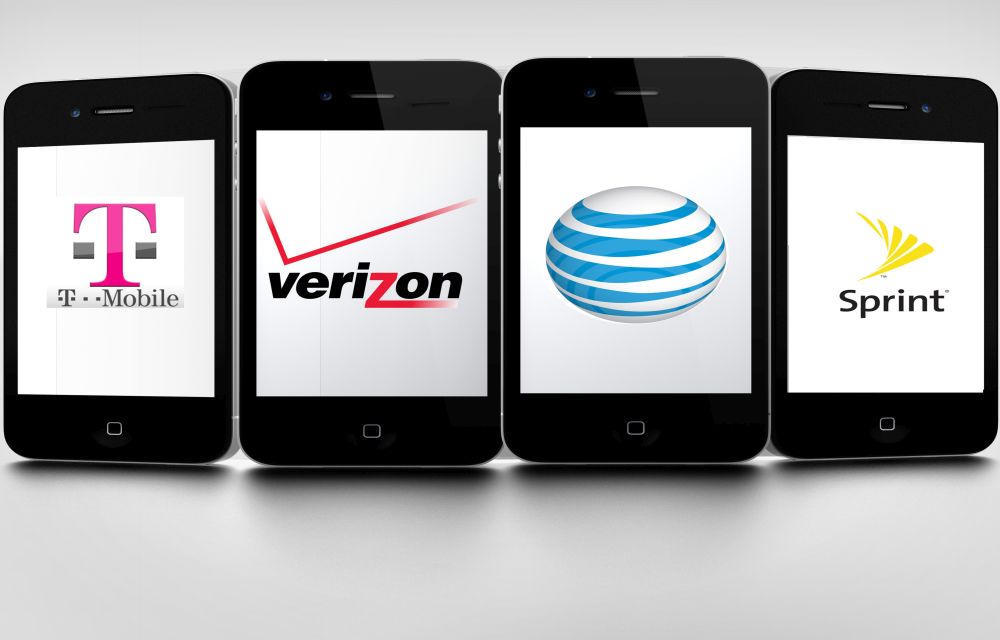 After various queries and consultations with friend and colleagues, it is still problematic to find a best wireless carrier for mobile. Every company claims that they provide the best service in all aspects in commercials. In most of the cases, every mobile user looks for a budget friendly, most reliable, good tariff plans, coverage and domestic plans oriented carrier.
Choosing a best wireless carrier is a tough task. Not every plan is suitable for individuals to satisfy their needs. First, we need to conduct a suitability test based on requirements of a user.Here we've chosen the 5 US most popular wireless carriers, AT&T, Sprint, Cricket Wireless, T-Mobile and Verizon.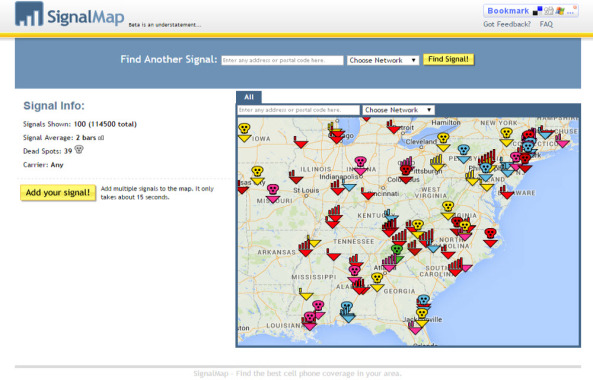 Network Coverage
No matter how budget friendly plan they offer, without good network coverage it is a complete waste of money. Check you area's network coverage with SignalMap tool. It shows the availability of signal coverage by showing lines and no network coverage using skull icon on the map. Using the SignalMap, you can easily select the best phone service without any hassle.
Tariff & Features Comparison
After checking the coverage quality in your area, second most important point for choosing best cell phone service is tariff comparison. Network carriers offer different plans to attract the customer, comparing phone plans is an easy way to sort out the best service for your device. Compare each service by device selection, contract length, early fees, refunds, roaming charges, 3G and LTE plans and finally easy upgrade options.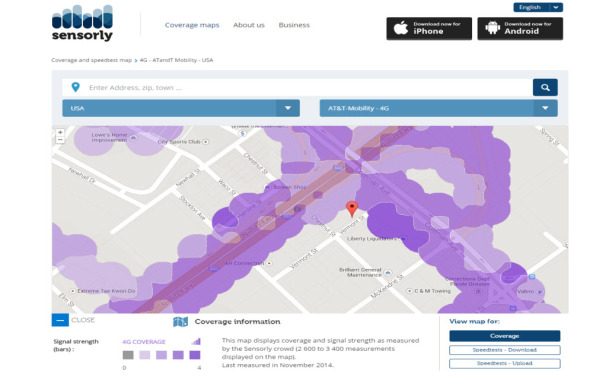 Data Speeds
Now a days people are opting smartphones instead of bold green and red buttoned mobiles. If you own a smartphone you can't completely avail all features without a data connection. Phone carriers with a good 3G or LTE data plans are worthy to consider. You can test the carrier data speeds using Sensorly data coverage maps. The map shows the quality of 4G, 3G and 2G signal sing light and thick colors. The light-colored area is displayed as poor network, and thick colored area represents the good network coverage. Using Sensory you can also check the download and upload speeds of a network carrier in your area.
Customer Care
A good customer care support can mean a lot. Nowadays most of the carriers providing the best way to contact their consumers using instant ticket support and an always available toll-free number. If you are a social maniac you can contact some telephone companies with social media platforms like Facebook and Twitter, get best customer support.
Consider all points and pick the right carrier for you.
Best Wireless Carriers 2014:  Based on popular consumer reports best wireless carrier top 5.
Verizon
T-Mobile
AT&T
Cricket Wireless
Sprint