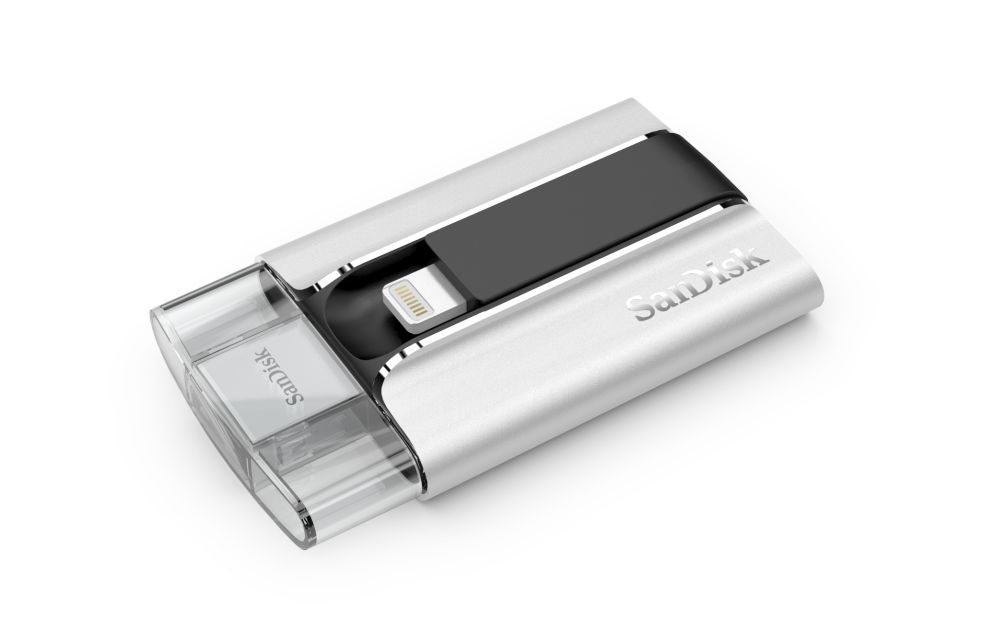 Apple device are great in terms of display quality, apps and camera. But unfortunately the iOS devices lacks one thing that basically ships with Android and other phones built in. Memory card slot, the expandable storage is a need for everyone with huge media library and data. Luckily, SandDisk launched a Lightning port equipped Flash drive to expand your iOS device storage.
SanDisk iXPand Flash is a flash drive with a 30-pin Dock connector on one end and a USB connector. It expands your iPhone, iPod or iPad storage to 16GB, 32GB and 64GB. The design of the iXPand resemblances a small gas lighter and extremely easy to use. The connector is also flexible to dock your device in any angle. It also works with Windows and Mac machine just like normal pen drive.
After connecting with your device it automatically copies your media files like images and videos from the camera roll. If you want to get rid of limited storage issues with your iOS device SanDisk iXPand Flash is a useful accessory to buy.
source SanDisk iXPand Flash.