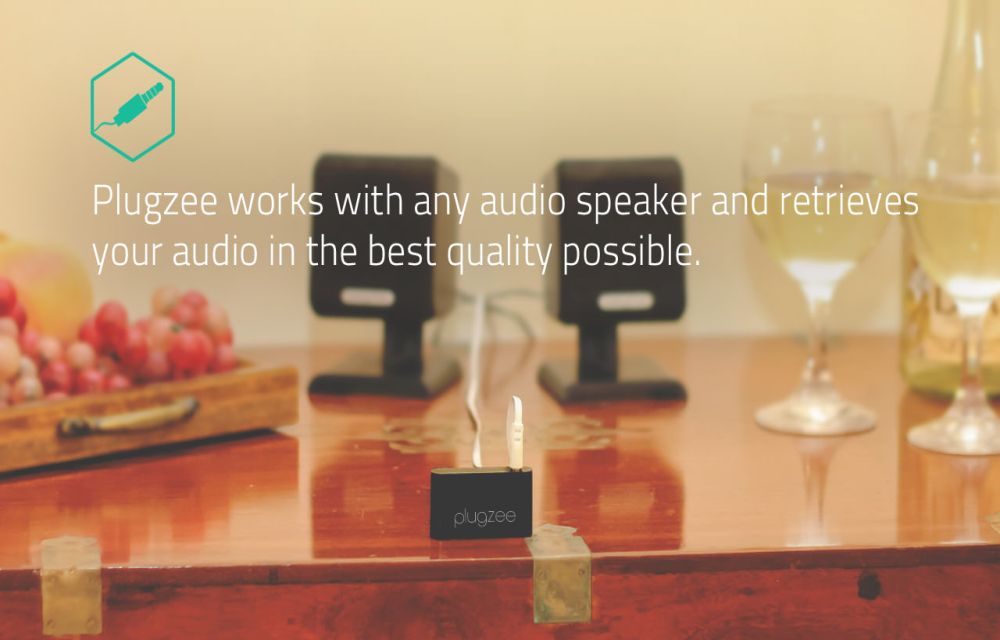 The time you spend with your Audio device is must be simple and easy to connect. Most of us tangle with wires every time whenever want to connect smartphone, tablet, laptop or a PC with a audio device.
As technology is simplifying our life styles day by day, we are also looking forward to simplify relationship between audio device and speaker. Luckily we have Plugzee, it is a tiny device that can convert any audio speaker into a Bluetooth speaker.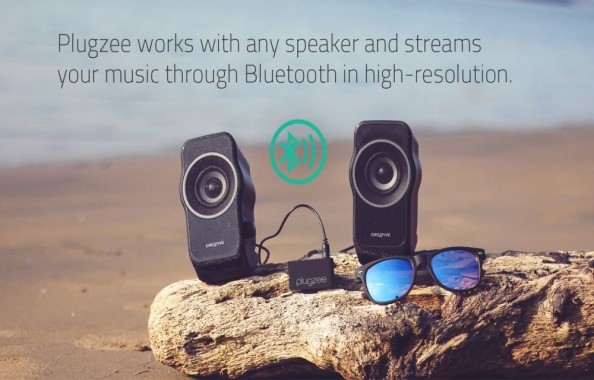 Plugzee can give HD sound output, which gives Analog quality output over Bluetooth connection. It uses a power efficient Bluetooth 4.0 LE module that lets you pair any gen Bluetooth device with the press of a button.
No more constant plugging of your Smartphone, Tablet or Laptop into an AUX cable.
Plugzee uses low complexity sub-band coding and aptX codec for compression which streams music over Bluetooth in a lossless manner.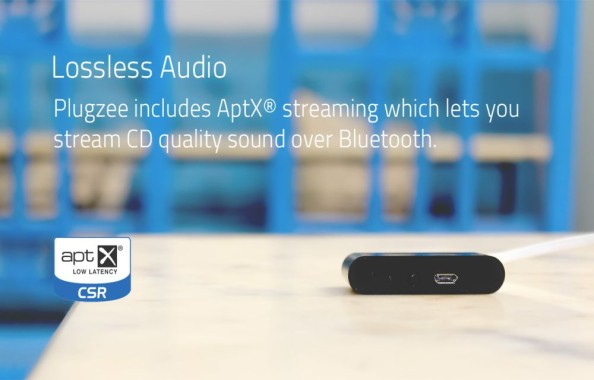 Using Plugzee you can connect your Home Theater with smartphone, tablet or any Bluetooth enabled Audio device. Plugzee boasts a range of 33 feet and pairs with up to 8 devices. It can be connected via 3.5mm auido jack.
Coming to the creators of device, group of guys from India developed Plugzee. They are planning to start shipping Plugzee before or in July 2015 all over the world.