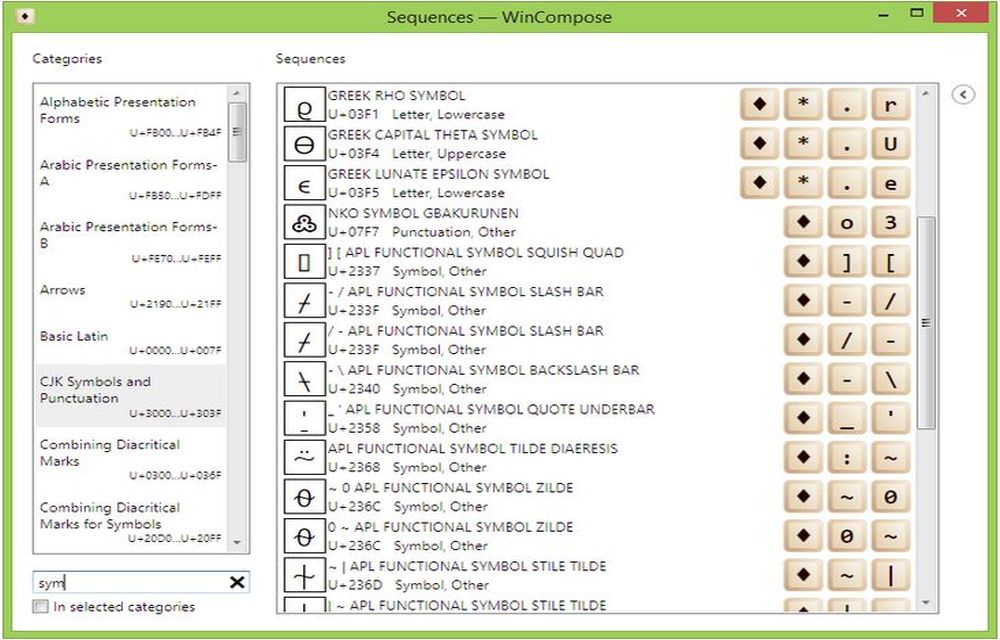 Windows operating system is packed with a ton of features, including special characters typing. The feature is available, but traditional QWERTY keyboard won't come with special character keys. Whenever we need to type special characters, we used to copy-paste character symbols from websites. The process is tedious and too time-consuming.
If you are a regular user of special characters, try WinCompose on Windows. Using WinCompose typing special characters is pretty easy, all you need to do is install the program on your Windows machine.
The program works from the system tray; you can start typing a special character by a combination of Hotkeys like Left Alt, Num Lock or Right Alt, etc. with two or more pre-defined keys on the keyboard. For example, '©' character assigned by typing Hot Key + C + O.

You can edit settings from the system tray; you can view predefined List of Sequence including special characters combinations and Unicode's. If you are looking for a specific character, you can search using built-in "Search Filter" at the bottom of the Window.While editing a document using WinCompose, it shows some indications, assume that you're set Left Control key as a Hot Key and started the typing of keys the system tray icon will turn into green color.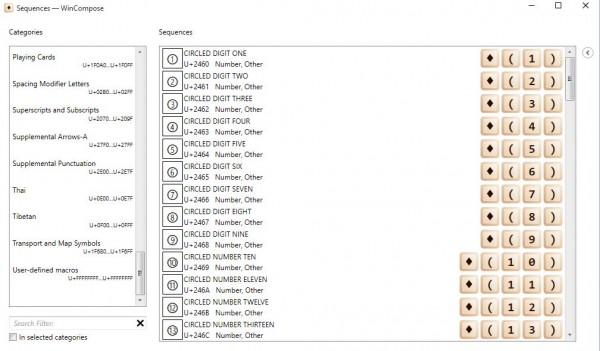 The program is packed with various Special Characters categories like Alphabetic Presentation Forms, Arabic Presentation Forms, Arrows, Basic Latin, CJK Symbols, and Punctuations, Combining Diacritical Marks, Currency Symbols, Dingbats, Emoticons, Geometric Shapes, Greek and Coptic, IPA Extensions, Transport Map symbols and much more.
Overall, WinCompose is a very useful tool for regular types and document editors, the program is open source, and it is available on GitHub for free.