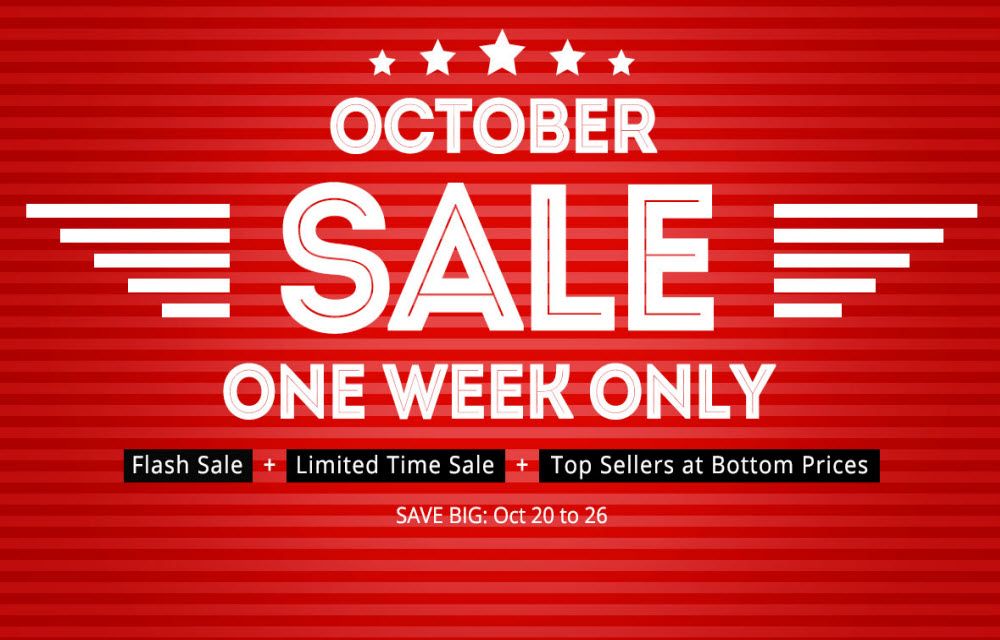 Everbuying is a popular International Online store which is shipping products to all over the world. They are specialized in Chinese Smartphones, Electronics, Toys, SmartHome appliances, Sports equipment and Fashion wears. For those who want to buy a Chinese smartphone online, this is one of the reliable online store to buy.

Recently Everbuying announced a one week October Flash Sale with big discount prices for best-selling products.
This Flash sale is announced to start from October 20 to 26. Without disappointing anyone, the Flash sale extended to all the category of products and includes a big list of products in each category. So, never miss this chance to get the big discounts in Flash Sale.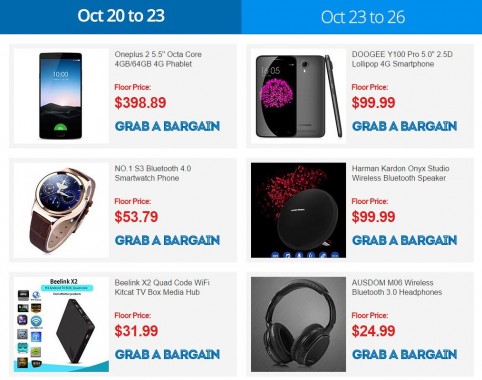 How Everbuying October Flash Sale works?
In this Flash sale event, Products are categorized in 9 Divisions –
Main Special Flash Sale
Smartphones
Tablet PC
Smart Watch
TV Box
Toys & Hobbies
Home & Beauty
Outdoor & Sports
Fashion Clothing
Main Flash Sale
This Sale event has a Main Flash Sale where most acclaimed top selling products are listed and the products are classified for two rounds of sale. The first round of Flash sale start from October 20 at 9.00 UTC and end on October 23 at 8.59 UTC. Second Round of Flash sale starts from October 23 at 9.00 UTC and end on October 26 at 8.59 UTC.
The Products for the First round will be the most acclaimed and the best ever Smartphone Oneplus 2, most stylish No.1 S3 Smartwatch and Beelink X2 TV Box. In the Second round, you can buy the stylish Doogee Y 100 Pro, Harman kardon Onyx Wireless Bluetooth speaker and, Ausdom M06 Wireless Bluetooth Headphone.
Smartphones
The most favorite smartphone category comes with top-notch offers with a Huge list of smartphones. Usually, all the smartphones are selling at a lesser price than the actual price in online. In this Everbuying Flash sale, we can get more discounts in addition to the lesser price tag. Most of the smartphones are selling at more than 50% Discount price. The Big brands like Xiaomi, Lenovo etc and the most stylish smartphone maker Doogee and other good names in Chinese Smartphone market including Elephone, Oukitel, Leagoo, Mlais etc are all listed in this Flash sale.
Check the list of top selling smartphones in this Flash sale with a discount price.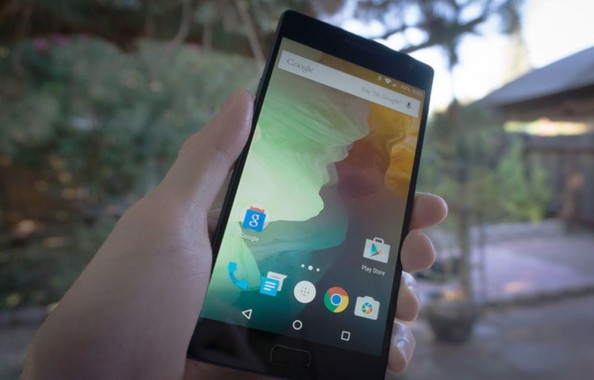 The Chinese start-up has successfully completed One year three months in the smartphone market and back with OnePlus 2 device. Most of the specifications including the screen size, resolution, storage, and camera, we don't see much difference between the One and 2. The design is top notch, it has a Sandstone back cover. The company also reduced the weight of the device using the aluminum alloy in the body. The OnePlus 2 is a good mix of things from OnePlus One.
Tablet PC
Tablet PC category is loaded with all price category. The lowest Tablet priced at $35.46. Some Good tablets are available for $100 plus. And some top featured Tablets are available at $150 plus.
Smart Watch
If you are planning to buy a Smartwatch, this is the best opportunity to buy. Take a look at the wide range of Watches available at $20 plus to $100 plus.
[quick_offer]
Other Products
The remaining categories includes TV Box, Remote Control Quadcopters, Google Cardboard 3D Glasses, Robot toys, Smart LED Lights, Pest Repeller, Magnetic Maps, Sports equipment and Fashion clothing.
It is a huge list, everyone may take a look at this flash sale with a wide range of products. Maybe it will remind anything we forgot to purchase along with a discount price.