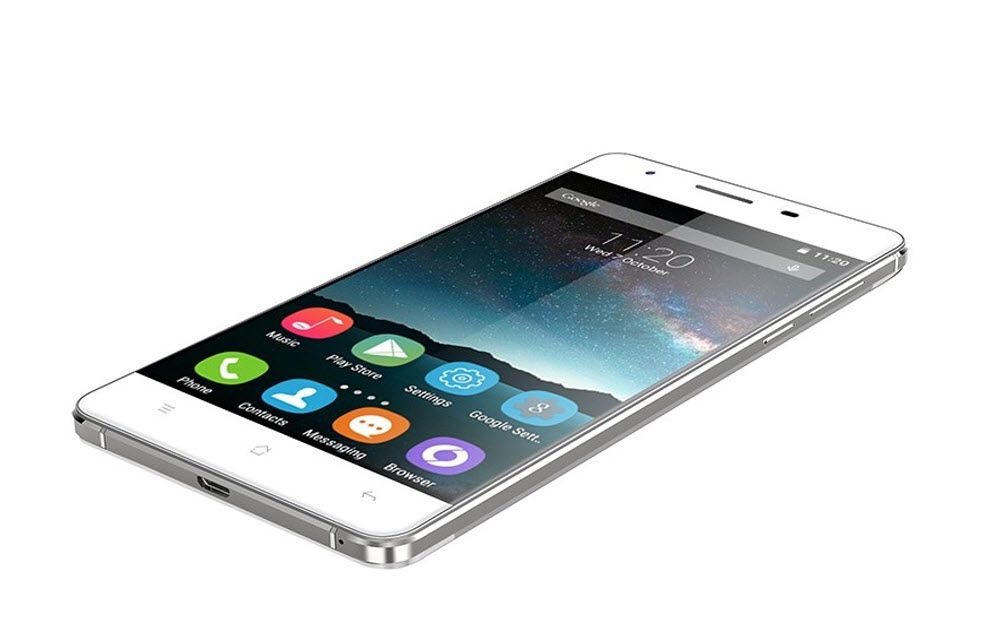 Oukitel K6000 is one of the rare smartphones with tank size battery in the low price range. Oukitel, one of the growing Chinese smartphone maker, officially announced the Oukitel K6000 few weeks back. There is a big expectation for this phone after Oukitel released the specification. Now the device is in the news again for its fireproof nature. The device is tested in high heat conditions, its metal back cover is fire resistant and withstands even in high temperatures.
The device has the robust build quality and it can earn "The Fire Proof Smartphone" title. It has all the specifications of a medium end smartphone with a big battery capacity and price is expected to be low. The pre-sale of Oukitel K6000 started in the leading online stores and the price is fixed at $139.99. This smartphone is available in two variant colors. – White and Grey.
Oukitel K6000 has an exquisite look with metal CNC frame. It has a 5.5-inch widescreen with a frameless design and 2.5D curved glass HD display. The rear camera has an 8.0-megapixel lens which can be interpolated to 13.0 megapixel and the front camera has a 2.0-megapixel lens which can be interpolated to 5.0 megapixels.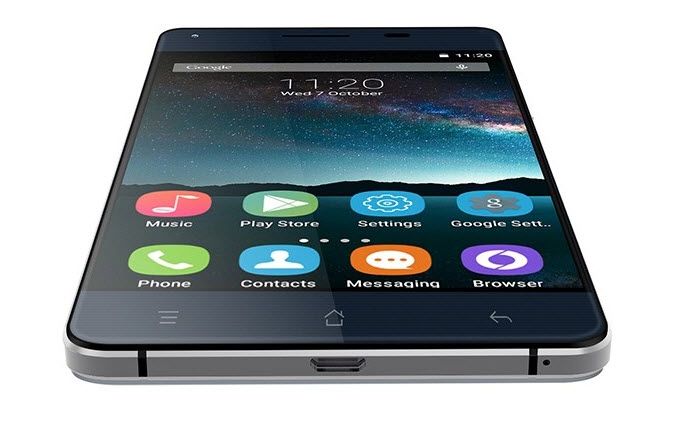 Oukitel K6000 is loaded with Android 5.1 Lolipop OS. Hardware installed in this Smartphone – 64 bit Quad core processor with Media Tek 6735 SoC, Mali T-720 GPU, 2 GB RAM, 16 GB ROM and expandable external memory up to 32 GB with micro SD card. USB OTG option is also available.
As we said earlier, Battery is the best part in the specifications. Oukitel K6000 has a 6000mAh battery. It can stand up to 40 days and has a standby of 96 hours talk time. On normal usage, it can give 10 days of backup. To charge this big battery, quick charge facility is available using the 9v / 2A quick charger. Using this charger, with 5 minutes of charging you can get 2 hours of talk time.
Do you hear cell phones of whatever brand do catch fire? This video will tell how to burn a beverage can, a normal smartphone and OUKTIEL K6000, and show whether they will catch fire or survive from it? Maybe you don't believe… OUKITEL K6000 equipped with a massive of 6000mAh big battery, support reverse charging 6 devices at the same time and fully charged from 0% to 100% within 2 hours because of the quick charge technology. Will it catch fire and melt the smartphone itself? Watch now!
Oukitel has released many successful smartphones in the past. We hope this Oukitel K6000 will give the good performance like the Oukitel's previous releases. Big battery with good hardware configuration is a rare combination in the recent smartphones. Those who are looking for a smartphone that don't ask you to search for the charger every few hours, Oukitel K6000 is a great deal.
[rehub_affbtn btn_text="Buy Oukitel K6000″ btn_url="http://www.aliexpress.com/store/product/Pre-sale-OUKITEL-K6000-5-5-HD-Screen-13MP-Android-5-1-4G-LTE-Smartphone-with/1556594_32499157121.html" btn_price="$155.99″]