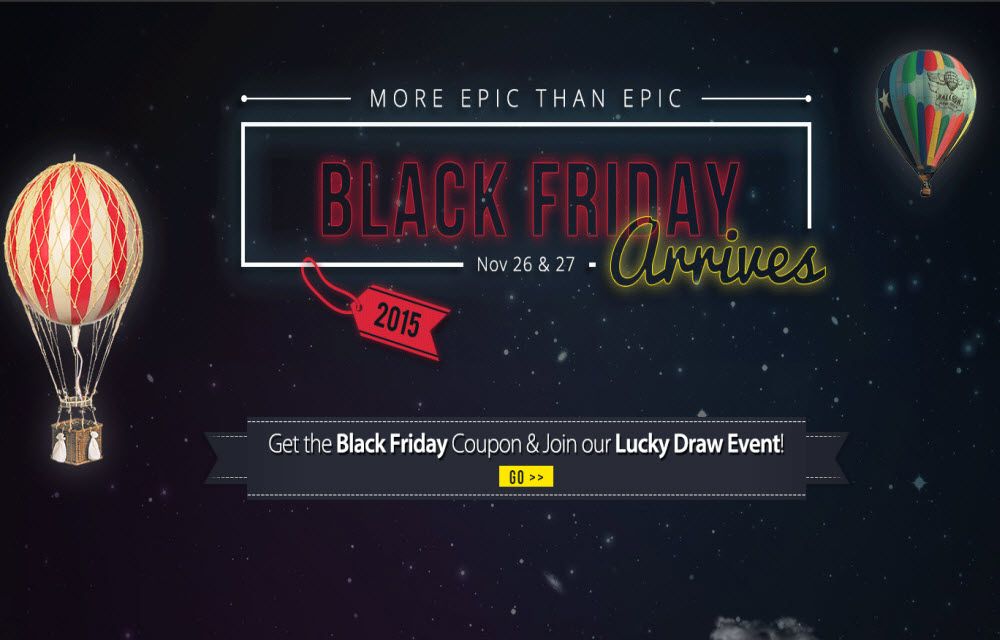 Gearbest is one of the famous International Online Store based from China. "Value for Money" becomes the target of all buyers and sellers in the present time. Chinese Stores believes in this marketing strategy which is beneficiary for both the buyers and sellers. Gearbest is one such Online Store selling Electronic products at low and medium price range which covers the mass of consumers. As the Shopping season begins following the Halloween, Gearbest announced a Black Friday Sale on November 26 and 27.
As a special event in this Black Friday Sale, all the Buyers can participate in a Lucky Prize Draw. Buyers must keep their Paid Order number to participate in this Lucky Draw. In this Black Friday Sale event, 13 categories of products available for sale with Discount Coupons. Let's see the details of each category.
Gearbest Black Friday Sale Details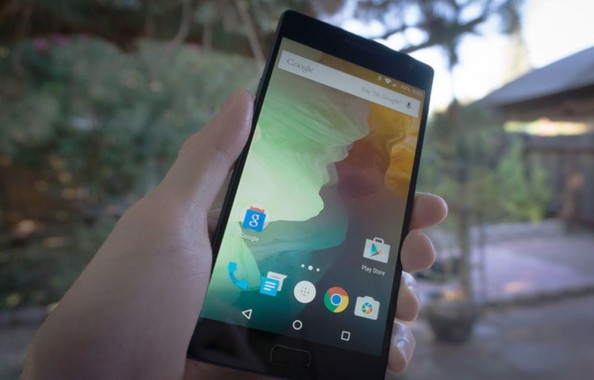 Smartphones
Smartphones are the most highlighted category in Gearbest. In the main Promo – One plus Two – $379.99, Xiaomi RedMi Note 2 – $159.99, Lenovo K3 Note K50 – $144.99 and Ulefone Paris – $119.99 – are added. These four smartphones are the best sellers in their price range so far. Other than this four best sellers, twelve top specified smartphones also participated in this Sale event.
ZTE Axon Elite – $329.99, Bluboo Xtouch – $166.99, Xiaomi Mi4 Overseas Edition – $189.99, Xiaomi Mi4C – $239.99, Elephone P8000 – $145.99, Ulefone Be Touch 2 – $175.99, Asus Zenfone 2 – $215.99, Xiaomi Mi4I unlocked – $189.99, Oukitel U8 Universe Tap – $126.99, Innos D6000 – $219.00, ZTE Nubia Z7 – $199.99, Cubot X15 – $129.99.
All of the Smartphones are limited in stock, but a number of pieces available at a discount rate are extended up to 300 pieces. Most of the smartphones are limited with 200 pieces, which ensure  more chance for discount availability. It is advised to read the full specifications of all smartphones we notified here from the Gearbest Black Friday Sale Event. We almost reviewed all of the above smartphones in the past. Based on that, we can say all the above pay more value for the money. In addition to the discounts, it will be a big advantage for Buyers.

Toys and Hobbies
The latest trend in Toys section is Copters / Drones. The remote controlled drones and copters are fun to use and play. Other than Copters, some good range of playing toys are listed for this Black Friday sale. It includes educational toys, building blocks, mini cars, coin saving box, magnets, camera fitting etc.
Definitely the toys range available will solve the Christmas Gift selection. The price range of toys varies from minimum $0.99 to maximum of $115.99. In the low price range, the highlight is Mr.Bean Teddy Bear for $3.45 and World's Smallest Solar Power mini Car for $1.33. Among the available Quadcopter toys, Mould King Super-S Drone – $25.99 and WLtoys V686G Quadcopter – $61.99, both are specially promoted in low and medium price range.

Tablets
Totally 16 tablets available for flash sale. All price ranges included to satisfy all the class of buyers. It starts from as low as $45.89 to $349.99. Windows OS, Android OS as well as Dual Boot Windows and Android OS combinations available in the software specification. In the big list and different combinations of the Tablet PC's, we prefer the following models – Teclast X98 Pro – $219.99, Chuwi Vi10 Pro – $139.69, Teclast X80HD – $76.99. All of the Tablets are selling at big discounts which ensure the value for money. To know the specifications of all the Tablets take a look at their Tablet PC section.

Computers and Networking
This section has more subcategories of products. It includes – TV Box / Mini PC,  Projector, WiFi Router, Speakers and Mice, Memory cards, RAM modules, Motherboard etc. Each of these categories has many more products in the list to select the best of all you like. We suggest to check the list of products as all the products are available at discount rate.
TV Box's are available from $30 plus to $100 plus price range. Beelink and MX TV Box's have good popularity. Projectors are available from the lowest $85.99 to the highest of $543.42. WiFi Routers are selling at less than $10. Computer and Smartphone accessories such as Memory cards, RAM, Motherboard are also available in this flash sale at a discount rate. Wireless Keyboard, Mice, and Speakers with colorful lighting is the center of attraction. Take a look at these products here.

Electronics
This section includes 5 subcategories. Action cameras and Sports cameras, Headphones and Earphones, Virtual Reality 3D Glasses, IP Security / CCTV cameras, Video Game accessories. All the products are made of following the latest trend. Check out the products and prices here.
Watches
This includes both Mechanical watch and Smartwatch. The popular smartwatch such as Ulefone Uwear, Zeblaze Crystal, No.1 G2, Oukitel A28 and A29, Rwatch R11, Huawei Honor Zero and many more are available in the Flash sale. Quartz Watches are selling at as low as $3.84 to $10. Smartwatches are available from $10 plus to $100 plus, which is a wide range of selection to engage the shopping maniacs. New arrivals and Best-selling categories added at last to check out before you decide a watch to buy. Check the Watch category here.
Outdoors
The latest sensation in Outdoor products is the Self-balancing Electric scooter. Nowadays, these scooters are getting popular worldwide. These self-balancing scooters are available from $200 plus price range, which is affordable for everyone. Gearbest suggests this as Christmas Gift item. Other than this, Cycling accessories, Camping tools, Outdoor bags and Backpacks, Survival GPS gears, Firestarter, Walkie talkie, Outdoor Skateboard and Skatecycle are available for discount sale. This completely fills the list of items to be purchased for outing and camping. So, If you are a camping lover, check out this list of products with discount price.
Automotive
Car Accessories are selling in this category. Car Bluetooth Charger Adapter, Bluetooth Audio Stereo, Car Cam recorder etc. are available at a discount rate in this Black Friday sale event. Cam recorders are ranging from $15 to $80. Don't forget the discount. Usually, we can't get a discount for accessories easily. This could be a good chance if you want Car accessories.
LED
LED lights for various purposes added in this categories. It extends from day to day to usage to Christmas Decoration lights. Rechargeable batteries and chargers are also added. 7 Sub categories listed in this section – LED Flashlights, Chargers, Batteries, LED Light bulbs, Christmas Lights, Stage lighting and Laser pointer. LED lights ranging from $1 to $20 plus. Check the products and their Discounts.
Electrical and Tools
This section has useful tools for Hardware Technicians and DIY Fans. This includes Hand tools set, Infrared Thermometer for measurement, Android Endoscope, Multimeter, 3D Printer and kits, Arduino and SCM supplies. Most of the products in this category are selling at 50% discount range and also some of the products are rare to get in Online store other than Chinese. Check the whole list of products and discounts here.
Home and Garden
Decoration accessories for Home and Garden are listed in this section. WiFi Bulbs, Infrared Remote, Wireless Anti – Lost Alarm device, Ultrasonic Insect and Mosquito Repeller, Door sensors, Bluetooth Weighing scale and Light speaker, String light silver wire, Robotic Vacuum Cleaner, Xiaomi Smart Shoes, Pegman Toothpaste Squeezer set and many more products listed here. Check the full list with discount rate here.

Mobile Accessories
Mobile accessories category will be the most selling product section in this Sale event. Discount rate for this section is average 50%. The price also affordable with a discount rate. those who didn't purchase the mobile accessories to cut the entire cost of Smartphone can use this Black Friday event to make use of the opportunity. This section includes Battery Power bank, USB cables for charging, OTG transfer etc. Selfie Monopod sticks, Branded Earphones and Headsets, Branded Cases and covers, Screen protectors, Earphone Jack caps and plugs, Smartphone camera lens sets, Smartphone mounts, stands and holds. To know the Discount price check here.
Men's Clothing
This section includes Jackets, Coats and Hoodies at a very lowest price after the discount rate. All the fashion clothing are limited in stock. The average price of the clothing were just $20. Check the price and discounts here.
Black Friday Sale
Gearbest Black Friday begins from November 26 itself and ends at November 27. The number of products is more than 1000 and each and every product is selected to satisfy the different class of buyers. Our opinion is to check the Gearbest offers for each and every category and check the review for any product before you buy. Discount sale events are seasonal as we all know. And the season began now. Don't miss the opportunity to purchase at discount price.
To grab the special coupon in Gearbest, we have to share their page in Facebook. Also, as we mentioned earlier Lucky Draw Event is the Highlight of this Black Friday Sale event. You need the paid Order number to participate in the Lucky Draw event where Smartphones are available for just $0.01 for lucky ones. Check the Lucky Draw Page here.
[rehub_affbtn btn_text="Visit Exclusive GearBest Black Friday Sale" btn_url="http://www.gearbest.com/promotion-black-friday-special-275.html"]