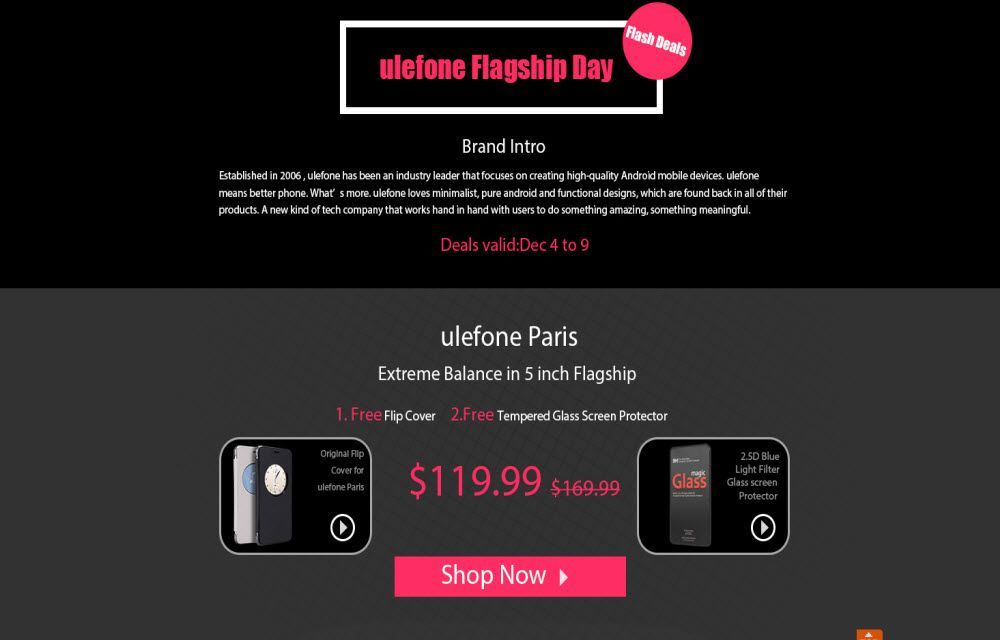 Everbuying Online store announced a Special Flagship sales on two best-selling Ulefone Phones – Ulefone BeTouch 3 and Ulefone Paris. The discount price is a straight $50 cut from its current market price. We checked the market price of both the models. Ulefone BeTouch 3 is selling at $199.99 and Ulefone Paris is selling at $169.99 in the Online Stores. Everybuying Online store giving $50, cut for both the phones and the selling price of Ulefone Paris is $119.99 and Ulefone BeTouch 3 is $149.99.
You never get this big discount anywhere else at this moment. This discount sale is from 4th December 2015 to 9th December 2015. This is a great sale in this Offer season. Some of you may know this two phones already and some of you may not. Read their reviews below.
Must Read:
Here are the features of this best-selling smartphones.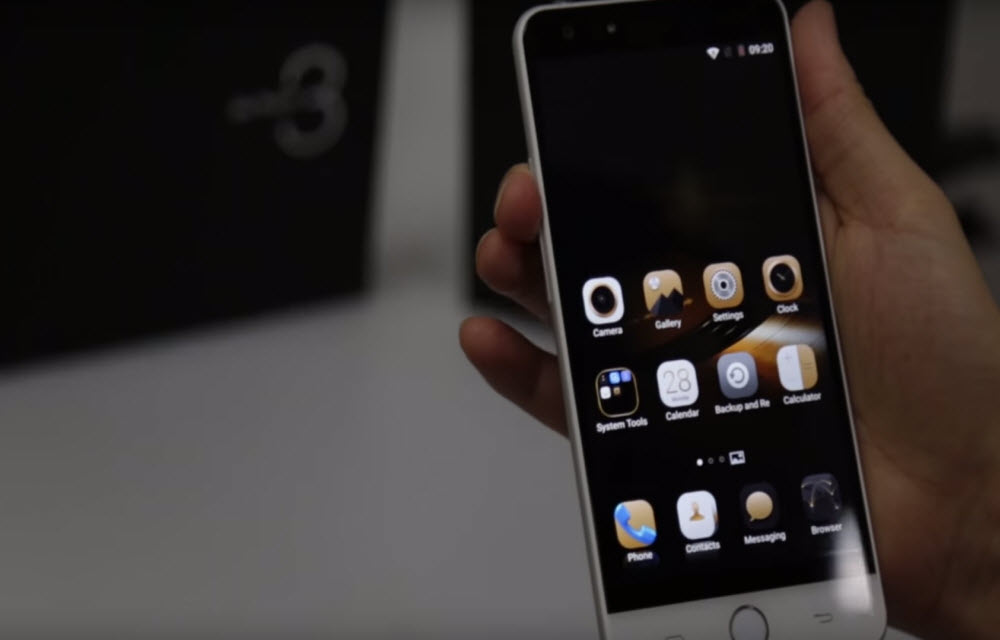 Everbuying Special Brand Sale: Ulefone BeTouch 3
This phone is a top selling smartphone in the medium range category. Particularly, it got a popularity among US Chinese gadget buyers. It has a thin, sleek and attractive look with a weightless metal build. It weighs 160 grams for a 5.5-inch wide screen. The display is the maximum quality for this range, the Full HD at 1920 x 1080 pixels.
Hardware is the highlight in this model. It features a 64 bit MTK6753 Octa Core processor coupled with Mali T720 GPU. It has a 3GB RAM and 16GB ROM. Without any doubt, this phone is coming with Android Lollipop 5.1 OS. I wonder the price of this phone at the lowest $149.99 with Octa-core processor and 3GB RAM. You can't get this Hardware specs for such a low price in near future, except at this limited Flagship sale.
Other most wanted features such as camera and battery have got a good user opinion so far. The camera has 13 MP in rear and 5 MP in front. Both are producing great quality and very reasonable for this price. Battery capacity is 2550mAh, which is removable. Though it looks a bit lower in capacity, it gives good backup than those batteries with large capacity in numbers but not in performance. The battery in this phone is a make of SONY, which ensures you the quality of performance from the side of the battery.
Other features – 3.5 mm headphones jack, 2G, 3G,4G, WiFi 802.11 AC, Dual Sim, USB OTG, HiFi Audio etc.
Check the Ulefone BeTouch 3 here.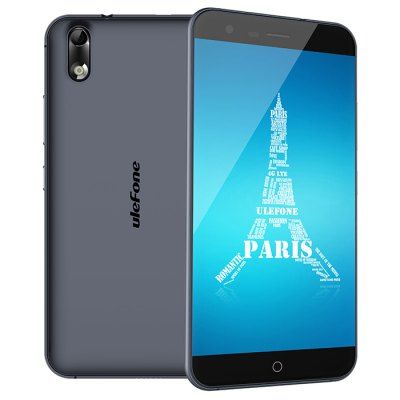 Everbuying Special Brand Sale: Ulefone Paris
Ulefone Paris giving more value in the low price category ever. It has a lightweight of just 125 grams and looks so slim and shiny. As the price is fixed at $119.99 in this discount sale, you will definitely wonder the following specs, which is same as the above BeTouch 3 but in except few.
It has a 5-inch screen with an HD display. It has made of the special IPS OGS technology which gives more durability to the Glass Screen.
Coming to the Hardware section, it features a 64-bit MTK6735 Octa-core processor with clock speed of 1.3GHz frequency. GPU is Mali T720. It has a 2GB RAM and 16GB ROM. Ulefone Paris is also loaded with Android 5.1 Lollipop OS. The rear camera has a 13 MP and front has a 5 MP. Battery has a 2550mAh capacity.
What do you think about an Octa-core Procesor with 1.3GHz frequency, Mali-T720 GPU, 2GB RAM, 16GB ROM, 13 MP camera and a 2550mAh battery, all for the price of $119.99? You decide it. Other features – 3.5 mm headphones jack, 2G, 3G,4G, WiFi 802.11 AC, Dual Sim, BES Audio, etc.
Conclusion
Both of these phones are not just a new entrants. These were selling for past few months in the top charts. User  opinions are also so good for both. This flagship discount sale at Everbuying is for only a limited period, so never miss this chance to get this phones at a cheap price.