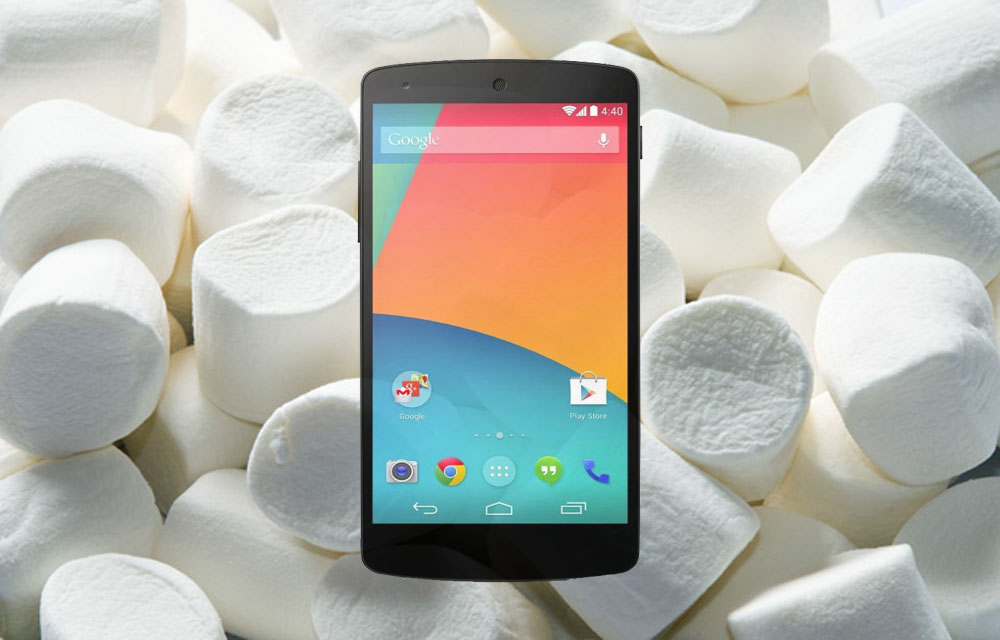 Here is a quick and easy step by step guide on How to root Root Android 6.0.1 MMB29K Marshmallow on Nexus 5. By following these simple and clear step by step guide, You can easily welcome the new OS to your Nexus 5. Why to settle on the same os when there is a better one with all buggy fixes and so many new features included. So don't wait to root your device. We are with you to help you throughout the process. So simply follow Us.
Check also:
Pre-Requisites
Make sure to Backup all your Important Files, Apps contacts, call logs and SMS.
Make sure to charge your phone at least 80-90%. (If the battery Drops, It may badly affect the Phone)
Enable USB debugging mode from Settings->Applications->Development->USB debugging.
Disclaimer: Thetechhcaker will not be Responsible for any damages occurring to your device during the process. Be careful when doing all these steps. Carefully follow them to avoid any damages or misconfigurations.
How to Root Android 6.0.1 MMB29K Marshmallow on Nexus 5: Step by Step Guide
1.First of all, Download Android SDK and Install it.
2.Set it up with downloading platform-tools and USB drivers package in SDK.
3.Enable USB Debugging mode in Your device.
4.Download Fastboot from the links below:
5.Then, Extract it in the android-sdk-windows\platform-tools directory. Create directory if not already there.
NOTE: If you already have the files, Skip the Steps 1-5
6.Now Download SuperSU v2.60 (SuperSU-v2.60-20151205163135.zip) for Nexus 5 to your PC (Only if you don't have it already)
7.Connect and mount the Nexus 5 USB memory on your computer using the USB connector.
8.Copy the SuperSU-v2.60.zip file to your SD card. Be sure to put in the Root folder of the SD card.
9.Turn OFF your Nexus 5.
10.Now, Download CWM 6.0.1.4.5 and save it to your android-sdk-windows\platform-tools directory on your computer.
NOTE: You can use any of the two custom recovery options– CWM or TWRP. If one fails, try installing the other one and use that.
11.Go to the Fastboot/Bootloader Mode on Nexus 5. To do this Press Volume Down + Power keys for a few seconds till you see some text on the screen. This is Called the Bootloader Mode.
12.Navigate to android-sdk-windows\platform-tools directory and open Command Prompt (Shift + Right-click > Open Command Prompt).
13.Type the following command  on the command prompt window and press Enter.
fastboot 

flash recovery

 recovery-clockwork-touch-6.0.1.4.5-hammerhead.img
14.Once it is completed, choose RECOVERY from the Fastboot menu and enter Recovery Mode.
15.Once you are on the ClockworkMod recovery, scroll down to "flash zip from SD card". Use the power button to select it.
16.Press the Power button again and select "choose zip from sd card".
17.Navigate to SuperSU-v2.60.zip Using volume keys  and Select it using the Power button.
18.To start the Installation process, Confirm the installation on the next screen and wait till the Installation completes.
Note: Sometimes the installation may take a long time. Do not try to switch if the device and restart the installation. It may Completely damage your device!
19.After the installation completed, go to "+++++Go Back".
20.Reboot the device by selecting "reboot system now" from the Recovery menu.
The phone might boot now, And it might take some time to boot. Because it is the first boot of the device after the rooting. So, Be patient.
Hurrayyy!… Your Nexus 5 is now rooted on Android 6.0.1 Marshmallow firmware!Can't believe it? Check for the SuperSU app in your apps list to verify.