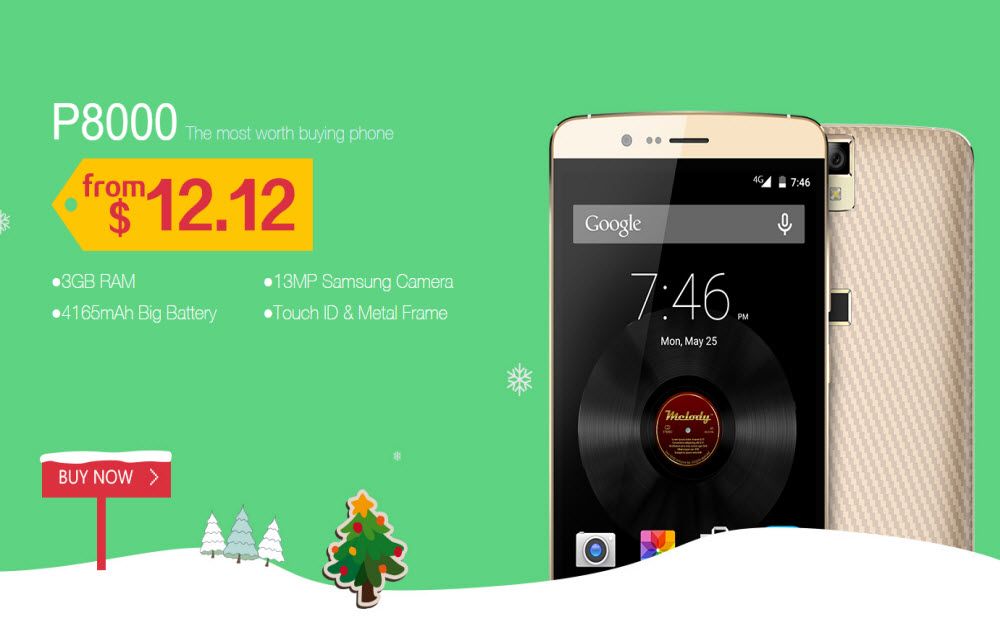 Elephone, the popular Chinese Brand in Smart Gadget arena, announced a crazy Flash sale to celebrate the December 12, which is a rare 12-12 date which comes once in a year.  Elephone itself mentioned this Flash sale as Crazy event. The craziness is actually on the Discount price. All of the smartphones listed for this Flash sale starting with the price of $12.12.
This Flash sale is not just a One-day event. It starts on 12th December and then it again run live from 16th to 18th December. So, It is going to happen in two parts. Let's see the details of this Crazy Flash Sale by Elephone.
Elephone Double Twelve (December 12) Flash Sale for Four Days
List of Smartphones for Double Twelve Flash sale
Elephone's best-selling and newcomers added in the list for Flash sale. Elephone P8000, Q – mini phone, S2, S2 Plus, M2 and P6000 pro.  All of this models are in the best selling list.
Elephone P8000 – 3GB RAM, 4165mAh Battery, 13MP Camera. It has a metal frame and looks very shiny and attractive. This is one of the biggest game changer smartphone in the Elephone's business.
Elephone Q (mini phone) – This is one of the world's rarest mini Smartphone with a 2.43-inch screen and full functions of Android OS. Great gift for Kids in this Christmas time.
Elephone S2 / S2 Plus – This is a grandly designed smartphone with double sided glass. Hardware is also great value for money. Available in two variants – S2 and S2 Plus.
Elephone M2 – A metallic bodied Smartphone with top specs – 3GB RAM, 32GB ROM, 5.5-inch FHD screen, 64bit Octa-core processor and  many more.
Elephone P6000 pro – A Budget phone with 3GB RAM, 5-inch screen, 13MP Camera.
Flash Sale Timings and Price Details
This entire event is based on three parts of Limited time. The first part of sales starts at 3.00pm and ends at 4.00pm, where all of the above model Smartphones going to be sell at lowest ever $12.12. Second part at 4.00pm – 5.00pm, where the price will be One-third or One fourth of the Market Selling price. The third part at 5.00pm – 12.00pm, where all the products will get a $20 flat discount. After 12.00pm, the prices will come to the normal selling price.
via Elephone Double Twelve Sale