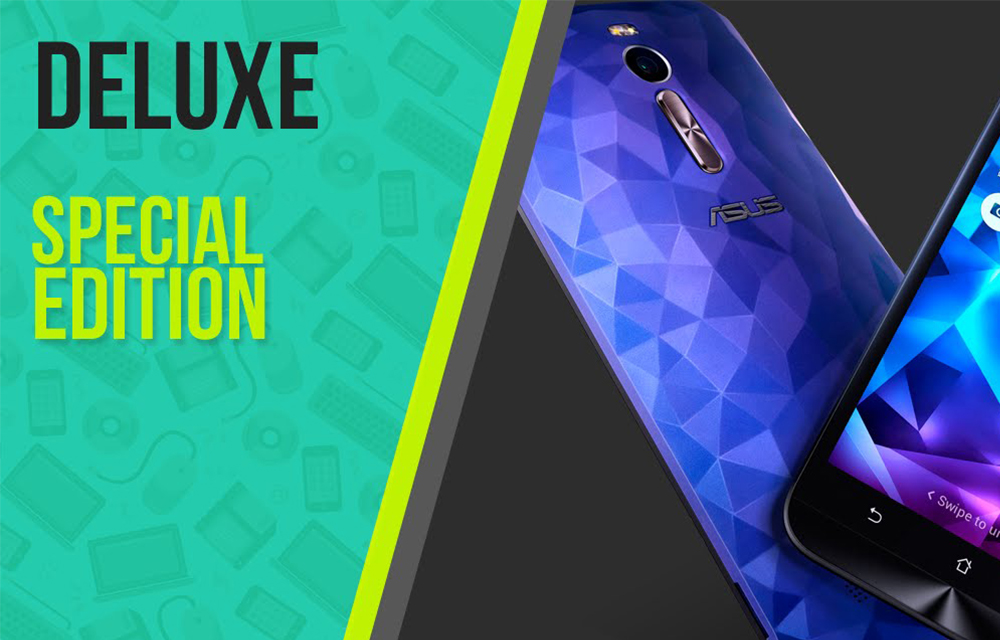 Storage is the thing what we want more as the days go beyond. The manufacturers know that and they are giving more and more for the users needs. 32GB, 64GB, 128GB are all familiar to you as the internal storage of your lovely devices. What if you get a 384GB storage in your smartphone? Asus Zenfone 2 Deluxe make it possible. The special edition of the device will have a maximum storage of 384GB. 128GB and 128GB as two partitions in the ROM section and a 128GB external storage as the SD card. To sweeten the offers some more, Asus offers further 5GB of cloud storage with an Asus account on the phone.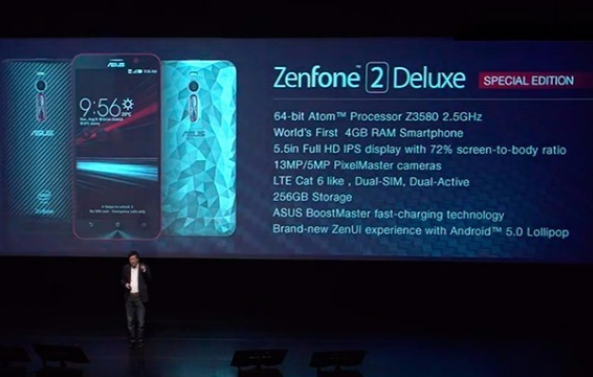 There are some small changes from the base release of the Zenfone deluxe. The processor upgrade to an Intel Atom Z3590 2.5 GHz chipset is a noticeable change. The older one had a CPU with 2.3 GHz clocking speed. Other major specs remain same as the base release of the product. The device is to be the first smartphone of the company to provide such a huge amount of storage. Users are excited to have it in their pocket. Never again need to change your memory frequently due to the storage issue. It all made possible to store any amount of your valuable photos and images on your sweet device itself.
Asus is head to make the design of the device some more catchy. The back cover having some considerable changes and a different look than the original model. The company to introduce the device in a luxury finish to ensure the design stands unique among the competitors on the field. The sleek design of the Zenfone 2 was already promising as we seen in the basic variant of the product. The upcoming one may be some more attractive than the earlier one is design as well as in performance.
The bad fact is that initially the device will only launch in Brazil. The pricing of the device is not yet out in any rumors. Without thinking the second time, we can assume that the device will have a considerable change from the price tag of the normal version of the device. As it is providing a 128 GB extra storage and an upgraded CPU with some improvements in design also, there is no surprise in an increased price tag for the Asus Zenfone 2 Deluxe improved version.
There are some exclusive additions in the new version of the Deluxe. An exclusive version of Asphalt 8 and two new back covers are some attractive additions to the smartphone. Anyways, the Brazil fans of Asus eagerly waiting for the device to launch. Other countries may also expect the sooner release of the device.