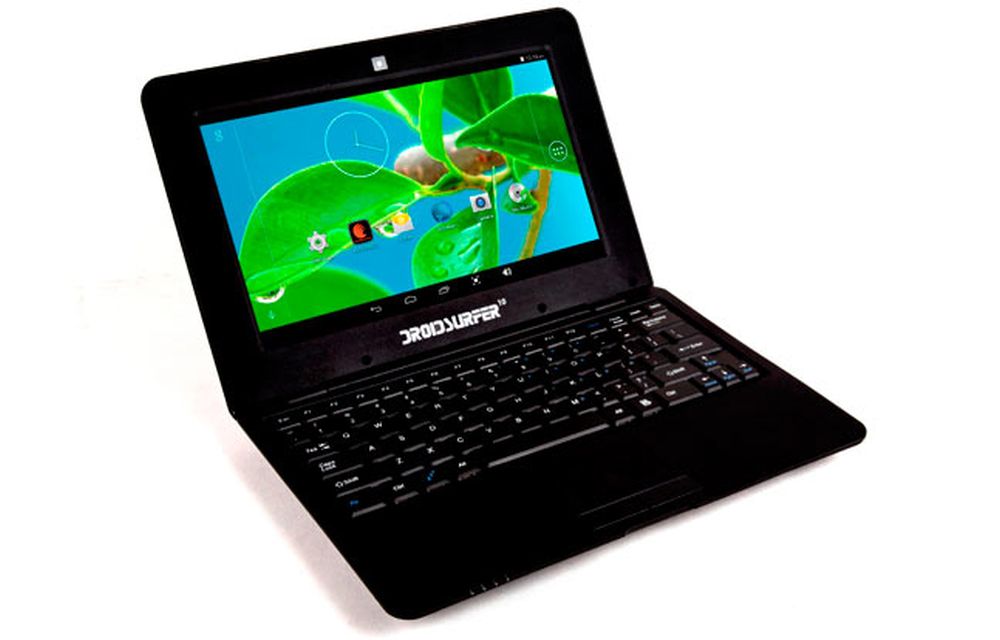 Popular cheap netbooks manufacturer DataWind launches two affordable netbooks in India. The devices namely DroidSurfer 10" & 7" Netbooks priced at INR 7,999 & 5,999 respectively. The device is launched by  the Premier of Ontario, Canada, Kathleen Wynne, visited the DataWind facility where she launched two new DroidSurfer 10″ and 7″ Netbooks.The Canadian company is very excited to sell these devices in India through retail distribution outlets all over India.
Coming to device details, the DataWind DataSurfer 10 is a 10.1-inch tablet whereas DroidSurfer 7 is a 7-inch tablet. Bothe the devices comes with 8GB, 4GB internal space respectively.
The devices sports Android 4.4.2 operating System, front facing cameras, and connectivity features like Wifi Hotspot, Wifi Direct and Support for external devices (KBD/mouse/Mem key). It comes bundled with free unlimited internet browsing for one year on Reliance and Telenor connection on prepaid sim cards.
During the launch the President & CEO of DataWind Inc Mr. Suneet Singh Tuli said: "I think there is a revolution going on with the new products and the implications of these will widespread in few years. I genuinely believe that every kid irrespective of their status, have the right to the education and that's what we are working towards. Our goal is to deliver internet, fast, free, anytime and everywhere. The DriodSurfer netbook devices provide the ultimate flexibility between work and play with good battery life."
About DataWind
DataWind is a leader in low-cost Internet connectivity for emerging markets. DataWind's mission is to bring the Internet, which has the ability to create tremendous social and economic benefits, to billions of unconnected people in the developing world. The Company's Internet Delivery Platform offers a low-cost Internet browsing solution by bundling an affordable tablet device with an inexpensive, prepaid, Internet service plan. DataWind has been named to MIT Technology Review's 2014 annual list of 50 Smartest Companies, and by Forbes Magazine among its annual Impact 15 list of innovators. Headquartered in Mississauga, Canada, DataWind has offices in London, UK; Mississauga, Canada, Amritsar and New Delhi, India.
Our Words
After considering devices specifications and the price, we feel these devices are suitable for entry level users. The DataSurfer is good for net surfing and suitable in educations.