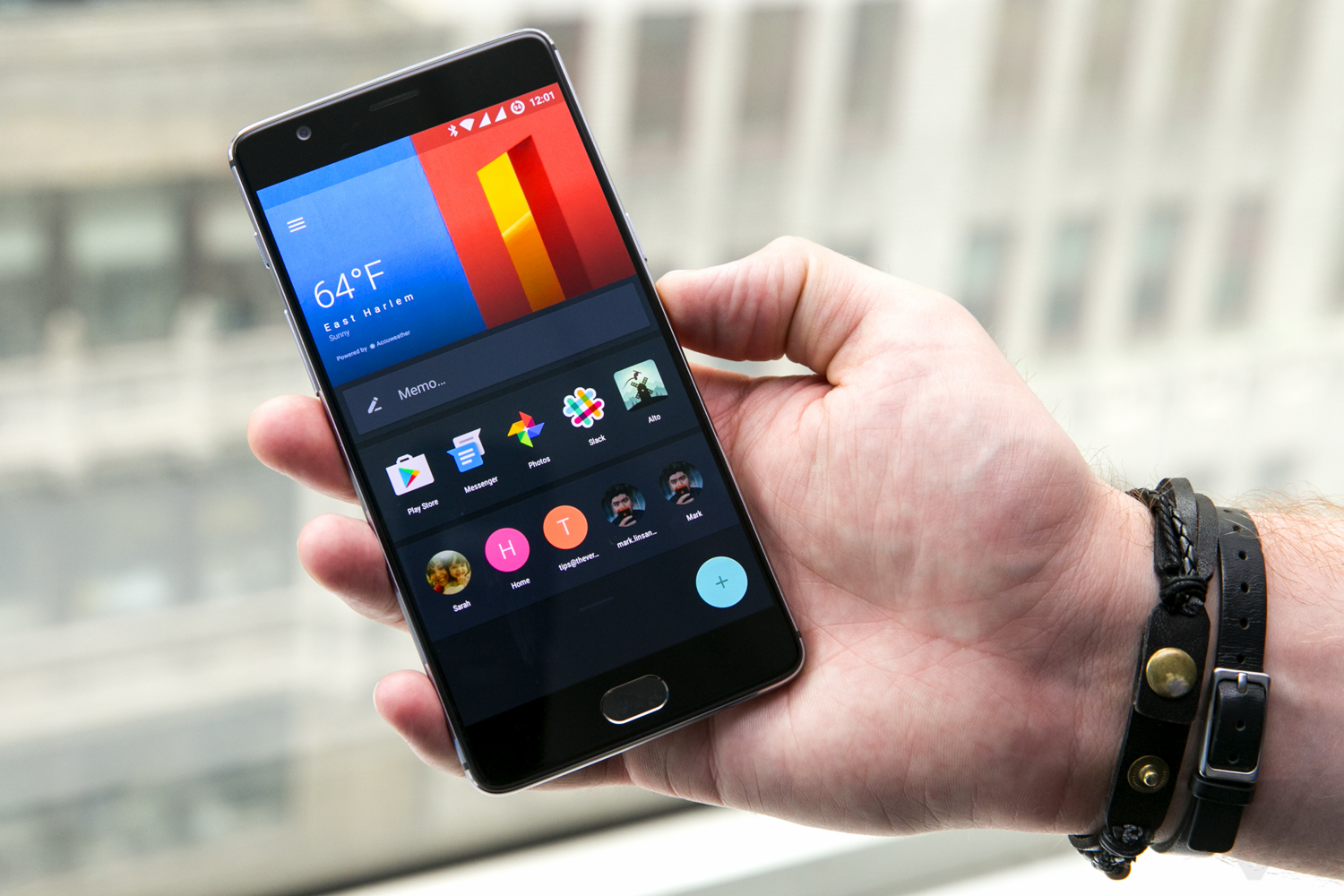 Whether it's RAM management issue or personal theming via custom ROMs, rooting always comes around. OnePlus 3 is one such developer friendly device whose kernel sources were out the same day it landed up in the tech industry. Since then there is a lot of buzz going around at Xda. The official Paranoid ROM is set to wet and go. The rest developer ROM community are also keeping their effort in bringing the best custom Android world to the killer flagship. Cyanogen Mod might pop up anytime soon. Given these many tinkering options, a geek can't hold it off.  And if you're stumbling around how to root OnePlus 3 and side loading a TWRP recovery then you are at the right place.
Warning: 

The author will not be responsible, if you damage or brick your device. 
Do it at your own risk and follow the instructions properly.
Prerequisites
Have a minimum of 70% battery backup. It is highly recommended that you follow this step and don't ignore it
Go to About section and tap the build number 7 times to enable USB debugging mode from the developer options.
How To Root OnePlus 3
Download the required toolkit from here.
Extract the Toolkit and Install OnePlus USB drivers on your PC
It's important to reboot your PC/Laptop for the complete installation of drivers.
Launch the OnePlus3-Toolkit-v1.0.bat file with administrator privileges from the above folder.
Select the options in the menu as follows.
 Unlock Bootloader the bootloader from options. Make sure you have backed up and restored your data

Check Device Status followed by Bootloader Status
Select the option to Flash TWRP Recovery
Flash SuperSU [Push] or boot into recovery, navigate to Sdcard and select copied SuperSu file.
Reboot Menu and Wipe Cache Device [Fastboot]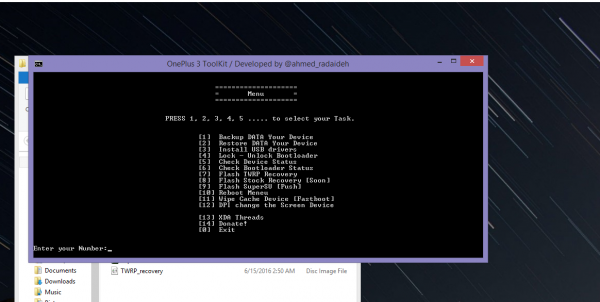 That will do. Don't forget to tap on your back if this was your first time. Great Job. The killer flagships all yours!
Do like, share and comment your thoughts below.