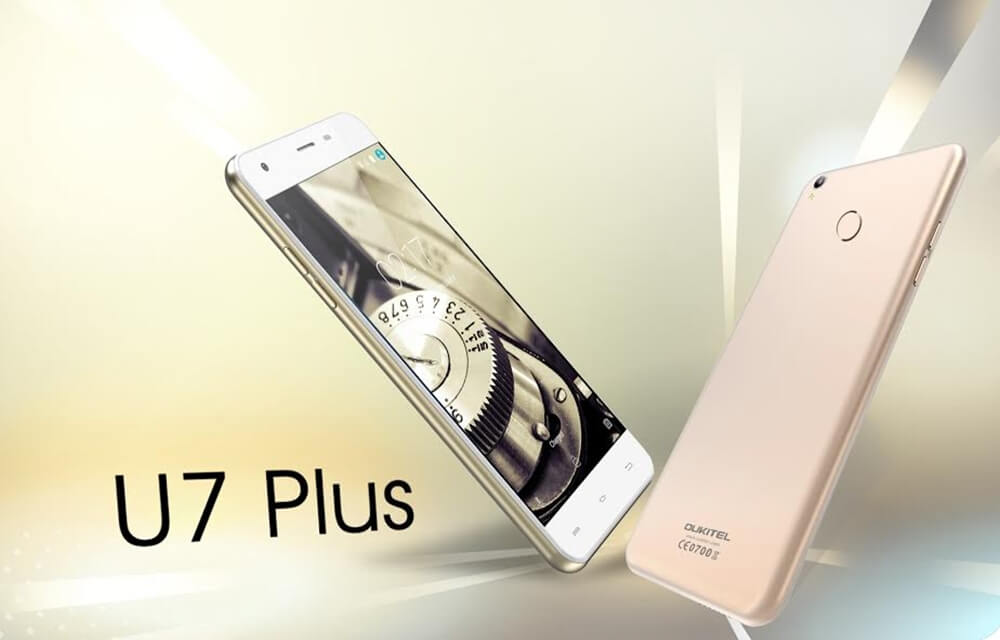 Oukitel released many smartphones in the past. They are well known for big battery smartphones. Now, they are planning to release their next model. It is named as Oukitel U7 Plus. First news about this smartphone is its design. The specialty about this design is, it looks similar to iPhone 6s Plus.
But, still there are some differences easily can be noticed by anyone. They are the fingerprint scanner and home button placements. In Oukitel U7 Plus, the menu, home and back capacitive buttons took the place of front side fingerprint scanner of iPhone 6s Plus. The fingerprint scanner is moved to the back side.
Anyway Oukitel U7 Plus cannot replace the iPhone 6s Plus, but it just has a look like that. Also, this is a budget phone, and hence the specs are also limited. The known specs of Oukitel U7 Plus are 5.5 inches screen with HD screen resolution, MediaTek MT6737 Quad-core chipset, 2GB of RAM and 16GB internal storage.
Oukitel U7 Plus similar to iPhone 6s Plus Details
There is a comparison video released by Oukitel recently.
In this video, some of the features that are available in Oukitel U7 Plus, but missed in iPhone 6s Plus are explained. This is interesting as a budget smartphone provides more features than a high class branded smartphone. The smart gesture feature, sharp photos, and faster download feature are the features told in the above video.
Oukitel U7 Plus is available only for $89.99. This is a really competitive price in the present market conditions. As we all know, the price of iPhone is always hectic compared to any equivalent Android smartphone to that. In this case, Oukitel U7 Plus is not an equivalent in build and components used, but it just has some good features than iPhone 6s Plus. If anyone interested and want to know more about this smartphone, you can find the details here.