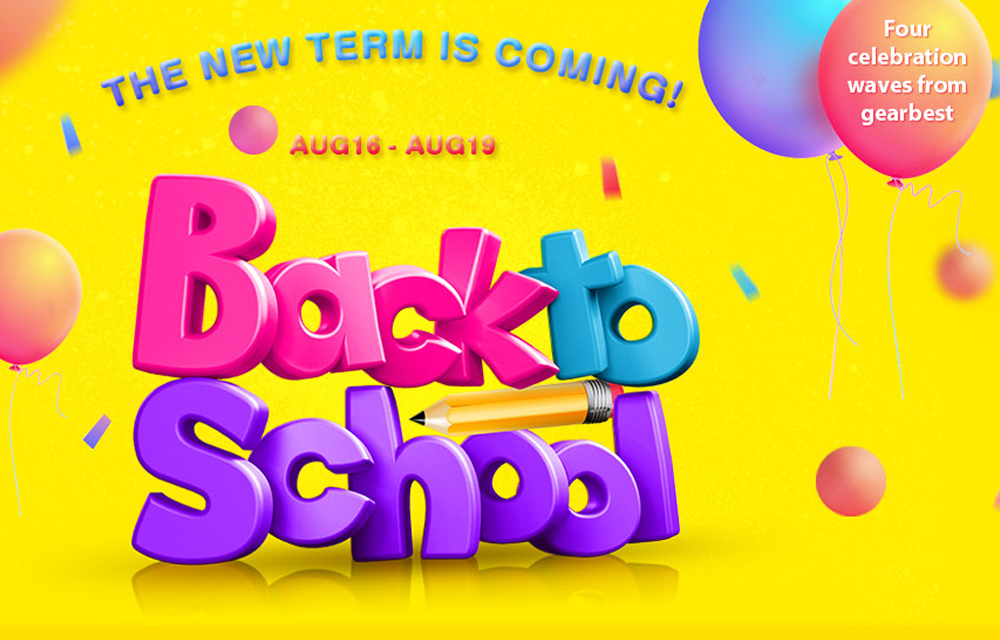 After a small break, Gearbest continues its offer rain this time named "Back to School." The sale conducted from Aug 16th – 19th as 4 terms will showcase some of the useful products in Gearbest storehouse. It is impressive to see different types of offers packed in a single sale which will be beneficial for most of the Gearbest users. Drones, Smartphones, Tablets, School Bags, Self-Balancing Scooters, Smartwatches and many other electronic products will be listed on the sale with extreme discounts. More details about the sale are listed below.
Round 1: Share to get your new term coupon code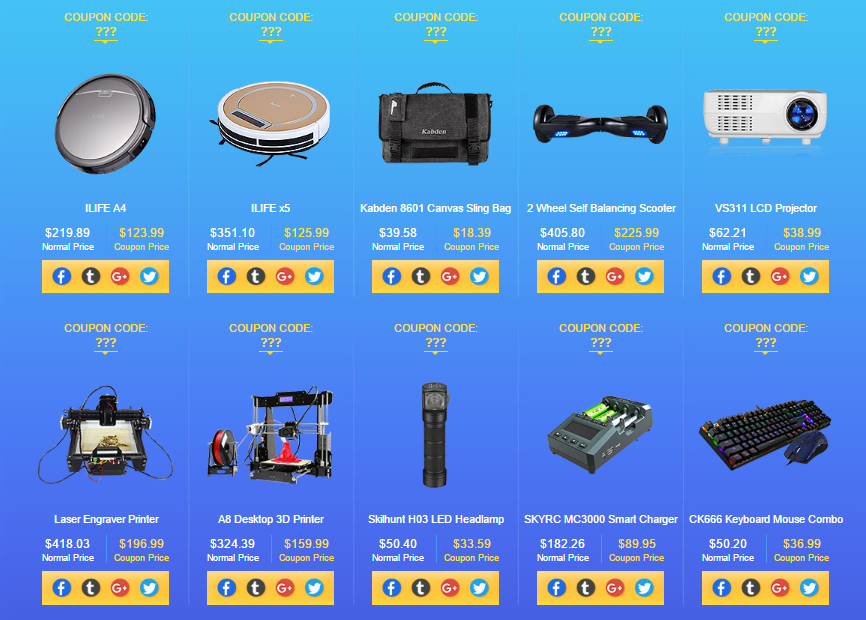 In Round 1, users could share the listed products on social medias to avail the new term coupon code which will let them get amazing discounts on those products. The new term coupon codes will take effect during Aug 16 @9:00 UTC to Aug 17 @17:00 UTC. So there is only a limited time to use the availed coupon codes on the products. Currently, some smartphones, drones, and electronic items are listed on this round. The list may expand later.
Some of the products on this term
ILIFE A4 – $123.99
ILIFE x5 – $125.99
Kabden 8601 Canvas Sling Bag – $18.39
2 Wheel Self Balancing Scooter – $225.99
VS311 LCD Projector – $38.99
Round 2: Grab it at $1

In this round, Gearbest will showcase eight different products which could be availed for just $1. The products will be randomized every day during Aug 16 to Aug 19, @9:00 UTC and @17:00 UTC.  The products are very limited in stock. So you should be fast enough to grab your pieces.
Some of the products on this term
Round 3: Hot products in all category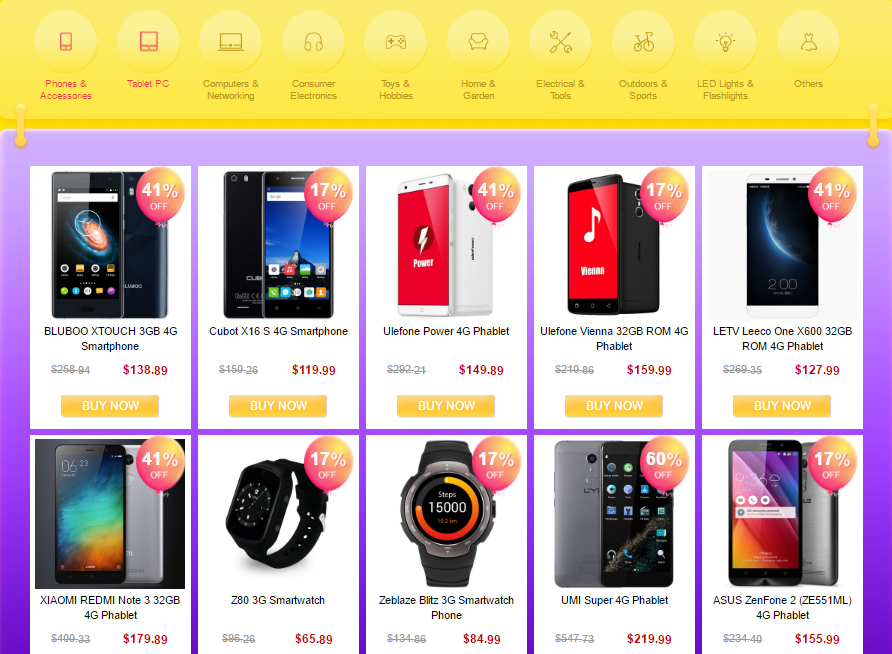 In this round, users have a wide collection of products listed which picked from almost all categories on Gearbest. The offers ranging from 17% to 60% will vary according to the product listing. Smartphones, smartwatches, tablets, networking accessories, electronic items are all listed in this term.
Some of the products on this term
Bluboo Xtouch 3GB 4G smartphone – $138.89
Chuwi Hi12 Tablet PC – $252.89
Excelvan YG310 LCD Projector – $38.99
MACAW T1000 Bluetooth HiFi Sport Earbuds with Mic Volume – $15.99
BAYANGTOYS X8 RC Quadcopter – $35.05
Round 4: From just $0.99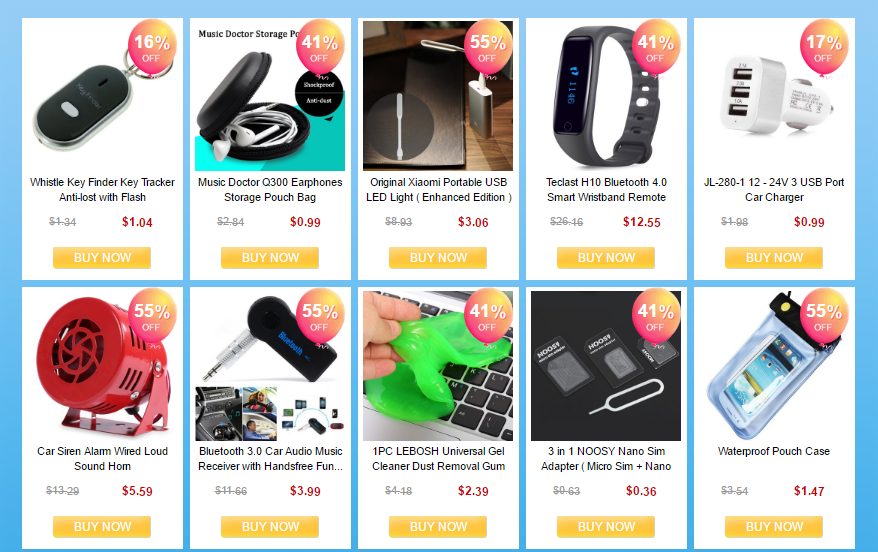 In this last term, users will get all the listed products for just $.99 onwards. Many smartphone cases, electronic accessories, Bluetooth and USB devices are listed in this term.
Some of the products on this term
Whistle Key Finder Key Tracker Anti-lost with Flash – $1.04
Music Doctor Q300 Earphones Storage Pouch Bag – $0.99
Original Xiaomi Portable USB LED Light ( Enhanced Edition ) – $3.06
Teclast H10 Bluetooth 4.0 Smart Wristband Remote – $12.55
JL-280-1 12 – 24V 3 USB Port Car Charger – $0.99
As many other Gearbest sales, this one named "Back to school" is also a great opportunity for the users to grab their favorite products at extreme discounts. The cheap devices become even cheaper in this sale with different offers categorized as four terms. The most important thing to be aware of is the limited stock available on the products. As we have seen in many other Gearbest sales, the product will be sold out within hours or even minutes after the offer starts.
So, be sure to be quick enough to grab your pieces from the sale before they go out of stock. We are also waiting for the curtain rise of the sale. So, let's see who is fast enough.  😉