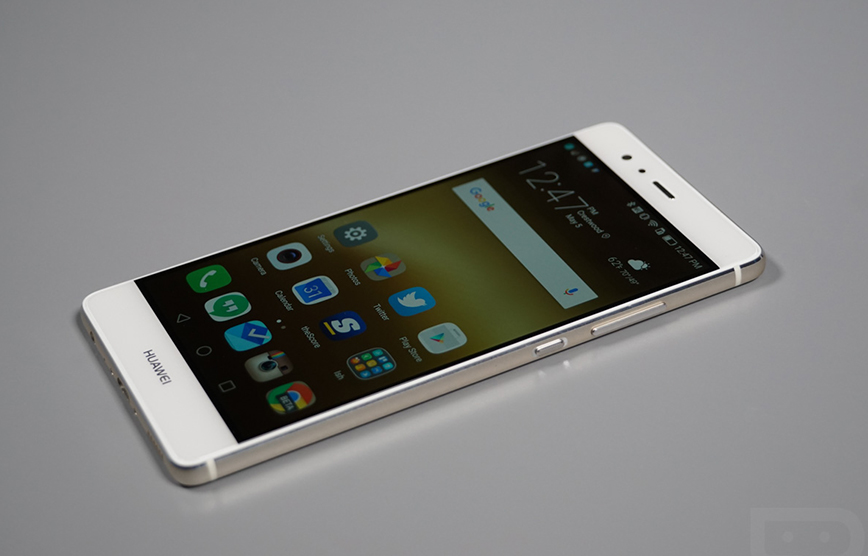 Huawei to launch the Huawei P9 tomorrow on 17th of this month. We also got an invitation from the smartphone giants to cover the event. It is an honor to be there which is the rarest Huawei launch event in India for their smartphones. In previous years, they mostly selected Europe and other countries in Asia to set up such a launch stage. The P9 will be exclusively available through Flipkart with almost same specs as we published earlier on thetechhacker.
The camera will be the most noticeable thing on this smartphone with the 12.0 MP back camera opposing the 8.0 MP one on the front. The resolutions may slightly vary in different variants of the smartphone. But, the features like improved autofocus and the SUMMARIT H 1:2.2/27 ASPH dual lens technology will be there on the P9. This technology helps the camera to avoid camera bump during the image capture. One of the lenses is RGB lens, and other is Monochrome, both combines to output enhanced visuals on the screen.

A 5.5-inch screen will power the smartphone with the Full HD resolution. Kirin 955 Octa-core chipset will power the device alongside 3GB RAM and 64GB ROM. In the P9 plus variant, the screen, and processors will be same while the RAM will be 4GB and the ROM will be upgraded to 128GB. The design of both variants will be almost same without any external variations in look and feel. The edges will be a little curved like the iPhone 6s Plus for a better hold ability in hands.
The battery of the P9 will be counted 3000mAh while the P9 Plus will sport a 3400mAh large battery. Both the devices have the fast charging technology to enhance the charging.
Company states that 10 minutes of charging will give up to 5 hours of talk time on the smartphones.
If they true their words, this could be one of the best smartphones for the average users.