You signed up for a free trial of a video streaming service, a gym membership, utilities or something else and then never bothered about using it. You only realized how big a mistake it was not to cancel the free trial when you started receiving recurring bills. Bills which were for services you didn't use. Doesn't that sound so unfair? With a software like Truebill, you can keep on top of all your subscriptions and cancel all overlooked free trials and prevent paying for any subscriptions that you have not used.
So what does this software do and how does it help you save your hard-earned money?
On an average, Truebill has helped its users save over $500 a year for its users.
Functions of Truebill
Here are 3 main functions performed by Truebill: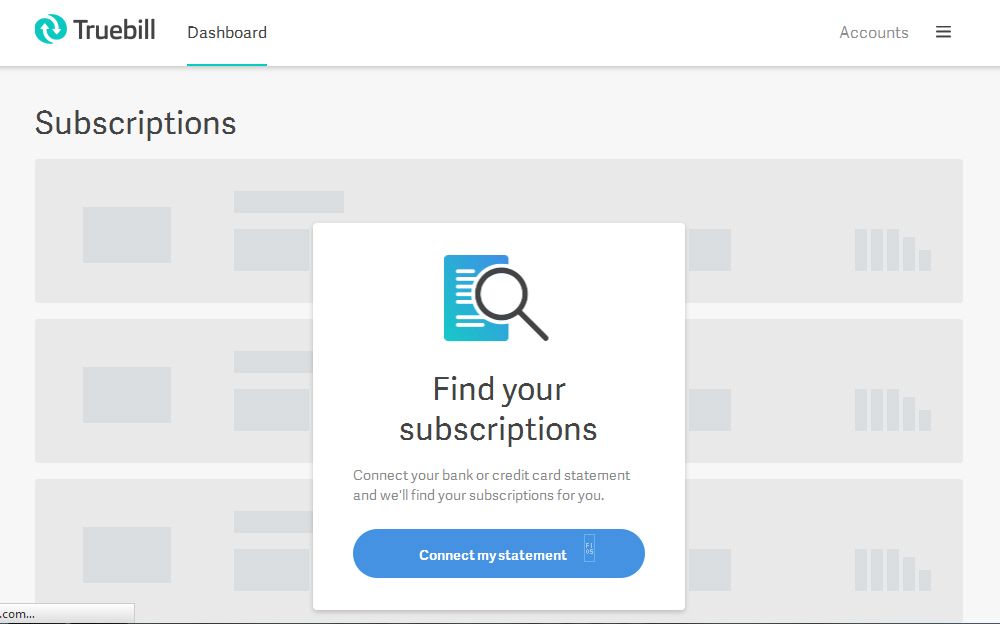 1. Create List of All Subscriptions
Truebill will create a list of all the paid subscriptions you have. You will be able to know the complete list of charges being made on your cards. This includes everything from Netflix to your utilities to cable.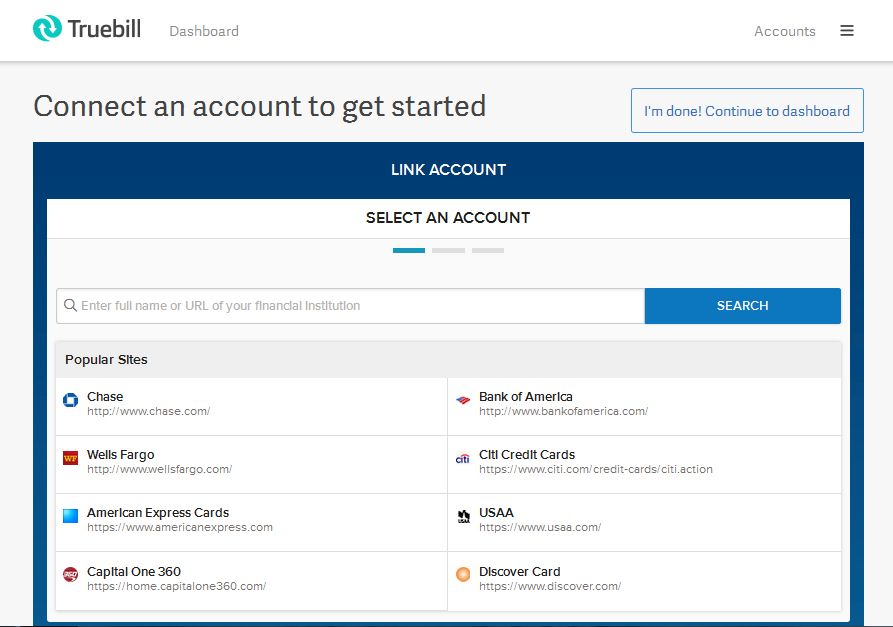 2. Keep Track of Your Subscriptions
Truebill provides easy to use tracking tools that keep you on top of all your subscriptions. You will be able to monitor all your notifications. Any changes to your recurring bills and subscriptions will be instantly notified. So if your cable company wants to increase your monthly subscription without telling you, the software will inform you, thus saving you money if you want to discontinue or switch to another service.
3. Cancel Services
If you are not satisfied with any subscription or think that you are wrongly billed, you can instantly ask Truebill to cancel those subscriptions. It will also make it easy to identify any unwanted or deceptive subscriptions so that you could cancel them immediately without wasting another dollar.
You don't have to go through any long series of processes to get the unwanted subscriptions canceled. The software can help you do so instantly. It is backed by a team of cancellation agents who are specialized in managing the cancellation process successfully.
How Does Truebill Work?
Truebill works by an advanced, proven algorithm:
Algorithm-based Tracking
Truebill is based on a combination of advanced algorithms for identifying and tracking your subscriptions, charges, and bills. The algorithms also allow their team to provide suggestions and inputs so that you can save more money.
There are so many on-demand services, online businesses, and applications, and it can be impossible for anyone to keep track of or remember everything where your money is going. Truebill's unique algorithm takes care of everything by eliminating the need for the manual element.
Data Security & Privacy
When you are sign-up with Truebill, none of your card details or financial information needs to be provided. In fact, the application is available for free, and you don't have to share your card information with them. The only information they have is the list of subscriptions and free trials you have with different services.
TrueBill claims to use the latest and most advanced security protocols supported by 256-bit SSL encryption. These are the same protocols followed by banking institutions and recommended by the IETF. All your subscription-related information remains confidential and safe at all times.
The company also has a strict privacy policy that claims that they never share client data with any third parties. The process of monitoring and cancelling your subscriptions will involve getting statements from different institutions. Truebill uses banking-level security systems which are limited to read-only access. The company doesn't store the login information on their servers and cannot make any changes to your accounts.
Free Service
Truebill provides you all these services and saves you hundreds of dollars every year without charging you anything. This application is available for 100% free. The company doesn't ask for your credit card number and doesn't charge anything for its services. There are no hidden charges, and the company doesn't use your information in any way to sell to third parties or gain anything from it.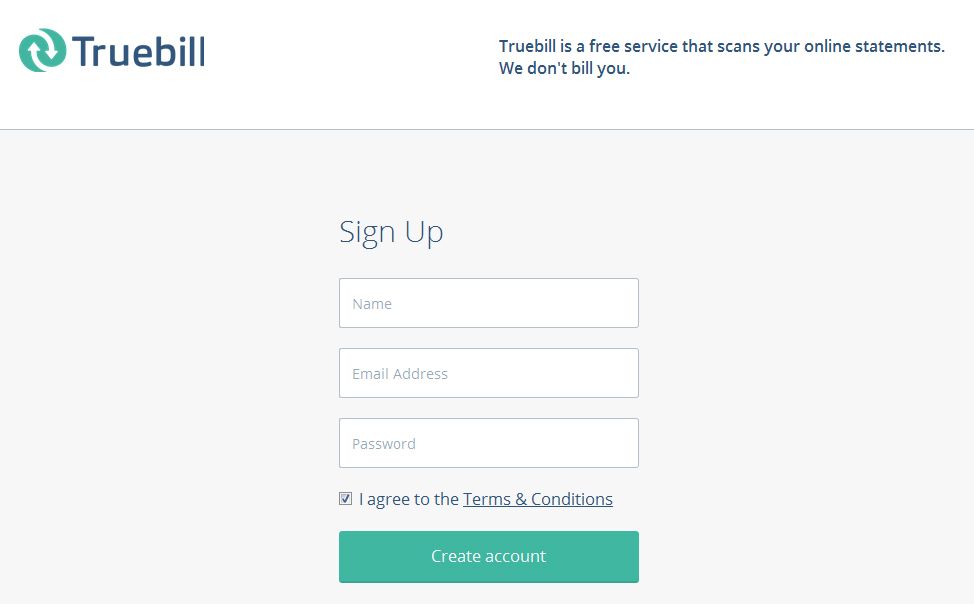 Free Sign Up
Using Truebill is as easy as creating a free account and starting to use the application. It will scan your online statements, keep you informed, and take action to cancel all unwanted or fraudulent subscriptions.
The sign-up process doesn't require any financial information. All it requires is your:
• Name
• Email Address
Once you were signup, the application requires you to link your account with it. This is the account you pay your subscriptions with. The company keeps your information completely safe, secure and private. No one, even Truebill's employees cannot access this information. It is used only by Truebill's algorithm to keep track of your subscriptions.
The app is also available in Google Play Store for free download.
Overall, Truebill is a highly secure, cost-saving free service that stands out for its unique model. Once you start using the service, there is no need to worry about any forgotten, hidden or fraudulent subscriptions you may be paying. It will detect all of them and create a list so that you can cancel all the unwanted subscriptions.