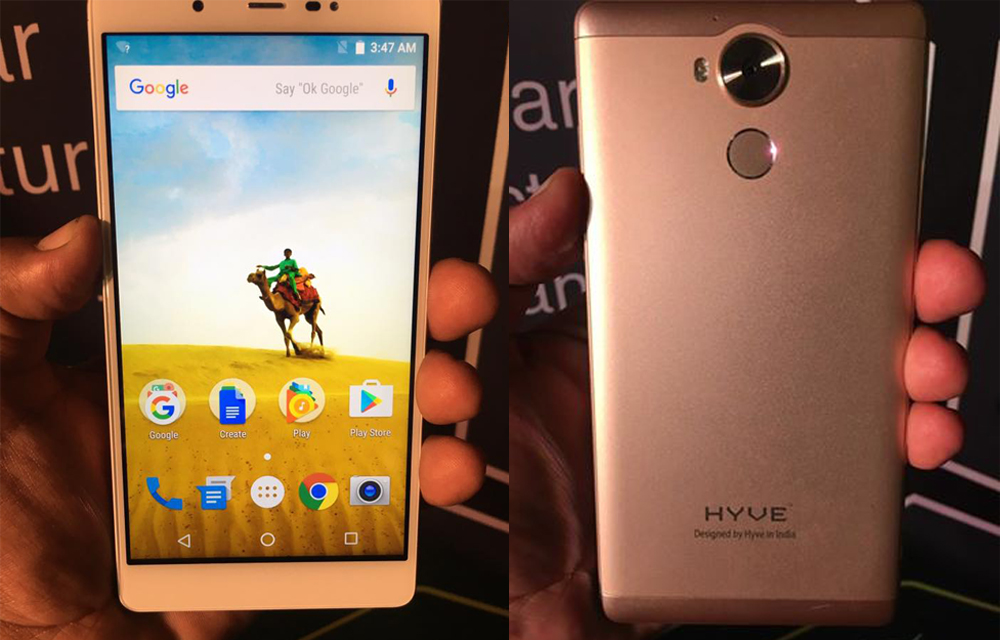 We were waiting for the Hyve device from the news regarding the next big cooperation of the company with the MediaTek. And finally, the wait is over with a Deca-Core processor powered smartphone that they called Pryme. It is the first MeidaTek Deca-Core processor ever produced for a smartphone. So that, it stands out of the crowd as they announced recently. The device is also powered by 4GB RAM and with a 3500mAh average battery. Sweetening the features, there is a 2-year warranty on the smartphone where they hit the right spot.
It is very rare to see a smartphone that breaks the 1-year warranty line, and the Hyve Pryme is such a nice device with some extended warranty. So, the users can breath effortlessly with the device for an extra year without worrying about any damages. In addition, the company announced that the device will support 4K video recording. The nicely placed camera on the backside will be able to capture the life's most beautiful moments using one of the world's most advanced smartphone video capturing technologies.
Looking at the design gives a good impression of the device which is similar to some Gionee smartphones. But yes, it feels good in hands and has no slippery parts all around. On the top and bottom of the back cover, there is a color change that gives a nice look. Under the camera, the fingerprint sensor is placed nicely with a good reach of the fingers. The pricing details are not yet out and expecting to be reached ears soon. Once we get more details regarding the device, we will update the post or add new.
We just got a spec sheet of the device. Have a look.