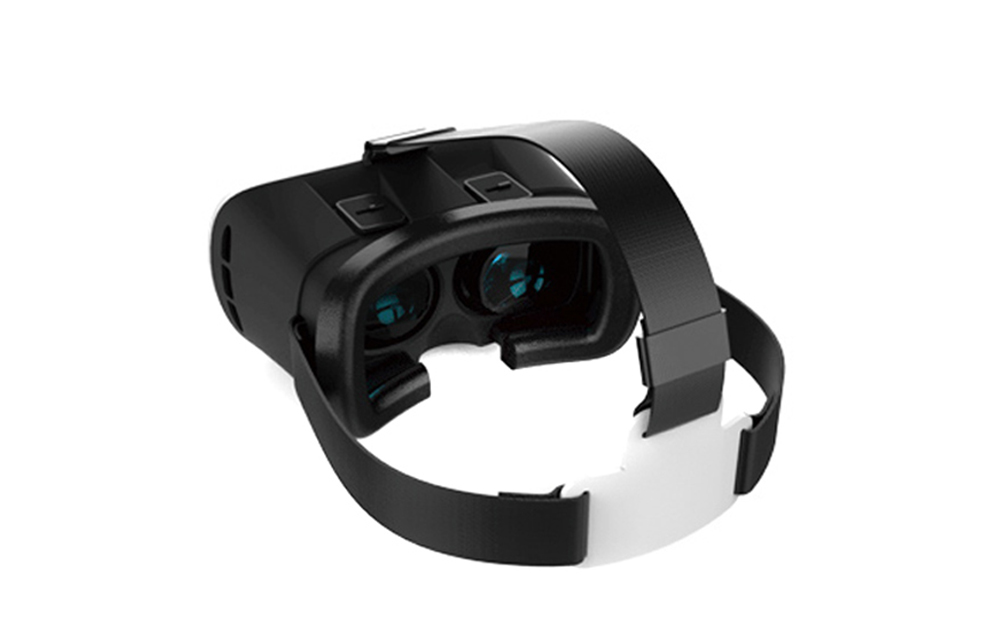 The VR fantasy war just got way messier and complicated. Not that we who are seriously enjoying the dual benefits of low prices and cut-throat competition are complaining of course.  Another new entrant just made its way to the market and faces an uphill task in convincing us to acquire it and it alone from the multitude of offerings currently widely available that ceaselessly promise to radically  revolutionize our life, leisure and entertainment.
Bingo Tech, which makes lots of varied consumer electronics accessories, shows off its first ever VR Glass, the Bingo G-200. The device is Wifi and Bluetooth capable, with an in-built concave-convex lens of 12800 x 720 resolution. And a really wide 110-degree field of view with low light leakage that additionally prevents light reflections from ruining our viewing pleasures. It promises truly immersive and nerve-tingling use like most of its other contemporaries, and game players additionally have the capability of controlling the action via head movements. It also thoughtfully has easy to use control keys with one key zoom enabled.
The device features a leather and foam construction for both long-term comfortable use and durability, which it further guarantees via its low weight of just 459 grams. OS is the rather exotically named Nibiru featuring Android 5.1 Lollipop. The Nibiru OS also enables the effortless downloading of numerous apps, 3D videos and VR ready games on the Nibiru store.
Battery capacity on the device is a considerate 5000 mAh, good for around 6 hours of varied orgasmic use. Grunt power is courtesy of an ARM Cortex A7 processor mated with 1 GB of RAM, with 8 GB of inbuilt storage further expandable to 32 GB via TF card.
Price is a surprisingly reasonable Rs. 5, 999, and available colors are just Black and white. The device is presently available on Amazon, Flipkart, Snapdeal, Paytm, Shopclues and other leading e-commerce websites.