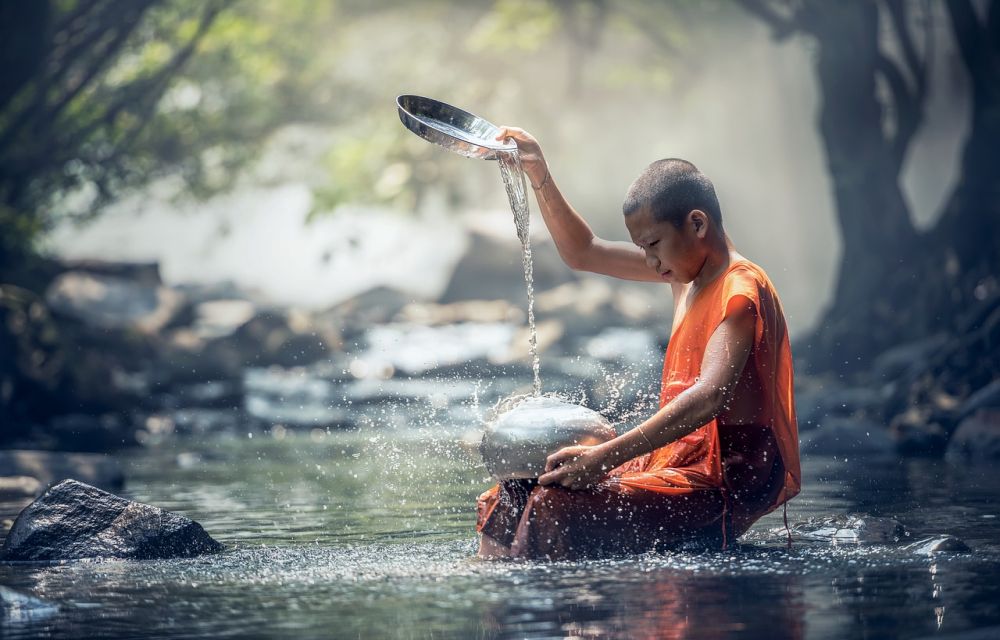 Nowadays smartphones are surprisingly powerful. The opportunities that they give their owners are innumerable. Rare individual buys a phone only to make calls or text messages. When people buy smartphones, they pay attention to the characteristics of the camera and the size of memory storage. They need memory to keep different multimedia content, like photos, videos, and music.
Currently, people devote more and more place to different apps because they satisfy important needs of the owner. A need of communication is the reason why people download social network applications. Need for self-expression forces people to use different photo and video editing programs. A need of education pushes people to download games and apps to develop different skills or deepen knowledge in some field. Play Market with App Store can trap the user for hours even better than modern hypermarkets because they have too many offers that client can treat like "it may come in handy".
You will say yes if I claim that most of our phones contain soft that makes us look too self-centered. We take care about our well-being very much, and we believe that apps can improve our life. Yes, they can. But we do not take into account that they can help not only with our personal issues but on a global level too. In fact, there are apps that can literally make our world a better place. Get on your phone next mobile offers and makes a contribution to the well-being of the whole world!
iRecycle
Despite people study much about the environment, only the least really know how to save natural resources with the recycling. We have a vague impression that there are some materials that can be used several times, but what are they and how to use them? It is shocking, but according to iRecycle, there are more than 1,600,000 ways to recycle about 350 different materials. You will never find an article or the instruction that informs about recycling as substantial as this app does. Just download it and practice different recycling methods in your area and change the world!
Budge Challenge
Due to various amusing and attractive YouTubers, challenges became a popular entertainment among youth. Masses begin to download such apps as "7-second challenge" or "Truth or Dare" to have fun at the parties or make a video of personal experience and gain popularity on youtube. Now, there is an app that allows combining entertainment with charity. In Budge, Challange users turn bets into charitable giving. So, you can create challenges between friends, where the loser will have to donate to charity. For example, you can bet that you will finish writing a term paper in one day, and if you fail, you will have to donate $3 to the fund for Deaf People.
Get Rich or Die Smoking
Smoking as any bad habit is a thing that harms people and the whole planet too. The fact that it is terribly harmful to the health does not bother anybody. So, the developers of Getting Rich and Die Smoking accented attention on the way how smoking influences the budget of a person. Yes, people are too money-orientated, and they will give up a bad habit of saving budget than the health.
Help Bridge
This application helps to make the life in the world safer. The user of it has a chance to notify his emergency contacts in crisis situations. It can send your location not only to your contact list but also to organizations that can help with your issue and are situated nearby. Such disaster communication has already saved many lives. Also, users can donate to relief organizations and see where volunteers are needed.
Proloquo2Go
People who have difficulties with oral speech can find a way to improve their communication with others with this app. Its aim is to substitute a voice for people with difficulty speaking. There are different sections with icons that contain words and phrases frequently used in everyday conversations. It can come in handy at the moment when you have a sore throat too. Download it and gets rid of barriers in communication.
Instead
This charitable service can strengthen your character. It throws challenges to your power of will because it offers users to stop making little purchases. A person can survive without a cup of coffee or an evening in the cinema. A person can continue living without buying a magazine or a hotdog in the Subway. Instead of these "little pleasures" app offers to spend the equivalent sum of money for charity. You can donate your money to supply citizens of areas with the fresh water or to fight with AIDS. Such little sacrifices do matter and can change the world for better.
WWF Together
Among many educational apps, this one is vitally important for the well-being of nature. Whether you are a student or a businessman, you must be aware of endangered animal and plant species. WWF Together is a modern encyclopedia that will always be in your pocket. It consists of many of pictures, detailed maps, and unique facts about animals like the giant panda, monarch butterfly, and marine turtles. Both children and grown-ups can learn how to help endangered species by learning about the habitats of our planet and the threats that they face.
Learn Braille
Another very useful application for disabled people. There are many soft that ease the process of learning foreign languages. But among standard languages, there are also unusual means of communication. To them refer Braille font that use the blind to contact with others. It can teach both people with healthy sight and with special needs the essentials of this language.The Braille Alphabet applications can erase the communicative gap between blind people and the rest of the community.
Marlee Signs
The blind are not the only disabled who have a special language. For example, deaf people use sign language to understand each other. If you don`t have defects but still want to get along with deaf people, this app will help you to achieve this aim. It is very simple in use. Just type a word and get an image with gesture sign that reflects the meaning of a word. With the use of these signs, it will be not difficult for you to get you through a simple conversation. By the way, this application is a development of an actress, Marlee Matlin. She devoted herself to such noble business and made the world better.
Oroeco
This application is designed to track the impact of a user on the environment. Many actions that we do every day are not circumspect. People can throw the garbage near the trash bin and pay no attention to the impact of this action on nature. This app will help to prevent yourself from such unthoughtful actions reduce harmful impact on the environment. It analyzes how you live, what you eat, what transport you use and even where you shop. All your actions are connected to the climate change. So it will prevent you from making negative effects on climate.