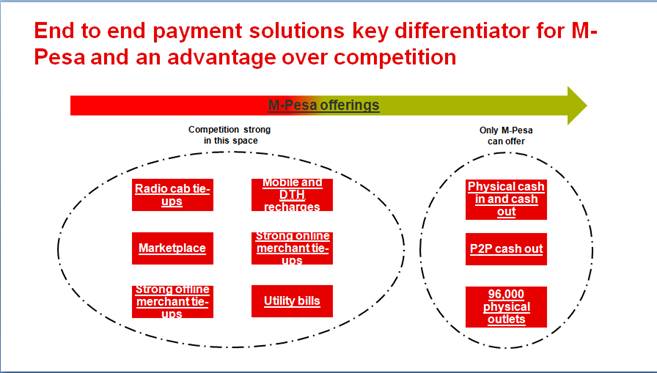 The money crisis is shaking off India after the ban of 500 and 1000 notes. Even if the money is still there in the banks in the form of some digits, people are not able to avail the value in the form of solid cash. Because it is a good initiative from the government, people are still patiently waiting for the money to arrive. Anyhow, it is not hidden that India is moving to an economic crisis at least for a short period. So, the people already started moving to the digital money which is way much easier to manage and hold. You will never lose the value of the digital money in any note changes or other kind of solid currency issues.
Vodafone M-Pesa has been there for long by serving millions of people all around the globe. It is a Paytm like service that helps to pay household bills, utility bills, transportation charges, etc.  In other words, it is an online wallet that gives you the ability to truly owe your money. You can use this service for almost any kind of purchases and bill payments without depending on the solid cash. They provide numerous offers on each bill payment. You will get cashbacks, discounts, coupon codes which could be used for future purchases and payments.
M-Pesa users will be able to send money to any other M-Pesa customers very easily. No internet banking or credit card needed for transferring the money to help your friends. When you need the real cash in your hands, you could easily find one M-Pesa outlet out of the 96,0000 outlets across India. After reaching the outlets, you could withdraw up to INR 10,000 per day which is same as some ATMs provide us. No transaction or loading fees will be deducted from your account.
So, if you would like to step into the digital era with the digital money, the Vodafone M-Pesa is a good service to start with. The easy setup and management process makes it suitable for people of any ages and even to those who has a little technical knowledge. So, go and give a try.