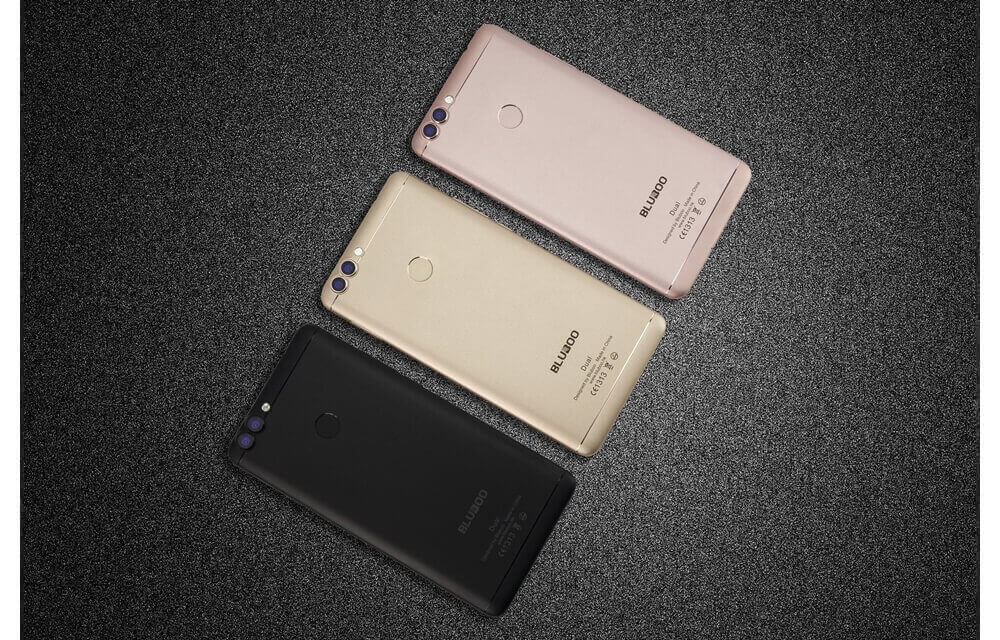 Bluboo just finished the presale and initial promotion of Bluboo Edge, a well-designed smartphone at a budget price. Now, it's time for the next release for Bluboo. As already teased earlier, the new upcoming smartphone is Bluboo Dual.
Bluboo Edge created a hype in the market for its design. Bluboo Edge is the best-designed smartphone from Bluboo so far. Naturally, the market watchers expect the same level of designs from Bluboo smartphones. Without making any mistake, Bluboo designed a sleek and neat finished body for Bluboo Dual.
Though there are no new innovations implemented, the body of Bluboo Dual made with standard mid-range smartphone design. The back case of Bluboo Dual is made of Aviation Aluminum alloy. Aluminum is a lightweight metal and also dispelling the heat quickly. The CNC cutting process is done which ended with a smooth metal body. Further, the sandblasting process made the metal case feels nice and looks beautiful.
The slim metal case of Bluboo Dual has high endurance and superior texture. The comfortability and hand grip are also good.  In many budget smartphones, we can only see plastic back cases. In Plastic cases, we miss the grip and comfort while using. Bluboo Dual gives a relief for that issue as a budget smartphone.
The main specs of Bluboo Dual are – 5.5-inch SHARP display with FHD resolution, MT6737T quad-core processor, 2GB RAM, 16GB internal storage, 3000mAh battery and 10 points multi-touch support. The front camera has an 8MP sensor. The rear side has dual cameras. The main camera is a 13MP Sony sensor and the other one is a 2MP sensor.
The presale of Bluboo Dual will begin on December 5. There are three color variants available – Black, Gold and Rose Gold. The official price of Bluboo Dual is not yet released. You can check other details on this official website.