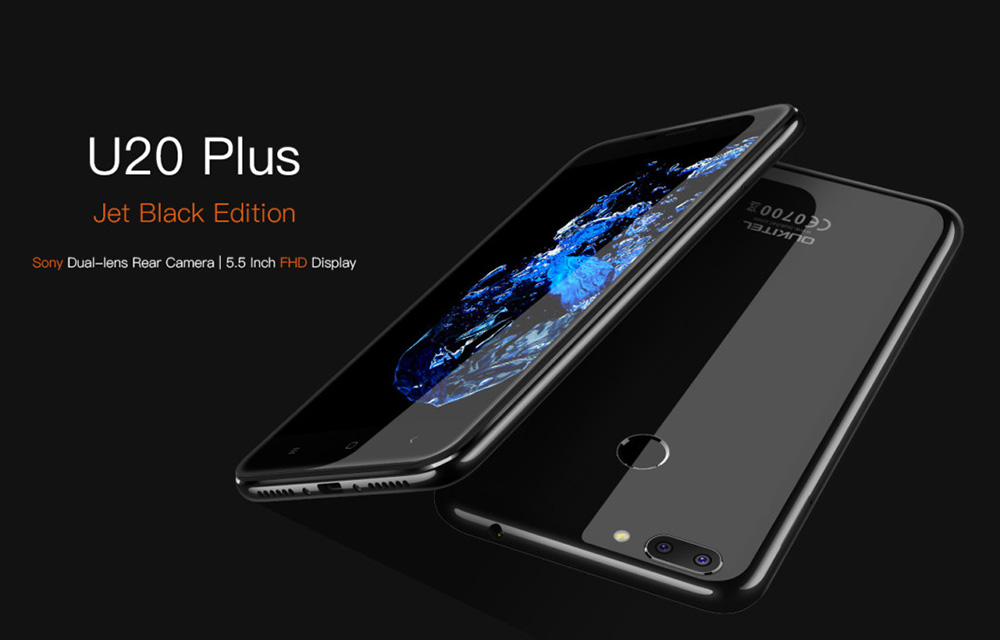 Oukitel is still in the production of the U20 Plus device by constantly adding and tweaking the features and design. As per the latest news from the tech world, Oukitel has reworked the design of this device by addition the popular Jet Black color version, which is the biggest change so far in the design and totally different exterior color from all the old models released. The design will give a pleasant look to the device by exhibiting the great engineering put on it.
The Jet black back cover is glossy that it looks like a mirror reflecting the light in a beautiful way. There is no reason to hate this cool new look as you can see in the featured image of this article. It looks stunning and totally different from the Gray, Rose Gold and Champaign Gold colors which the device is available in. The curvy edges add a great portion to the overall beauty of the smartphone.
As per the officials, the  Jet black color will start presale online by the end of this month. And the champaign gold version is already started production on December 7th. They are also saying that the production details of other two variants will be announced soon. But there will not be any major differences between these variants in terms of the specs. Users will be able to avail the devices as soon as they complete the production. It might be in next year maybe in the first month itself. But nothing confirmed by the officials till now. So, we have to wait to get more details regarding this upcoming Oukitel Beast.