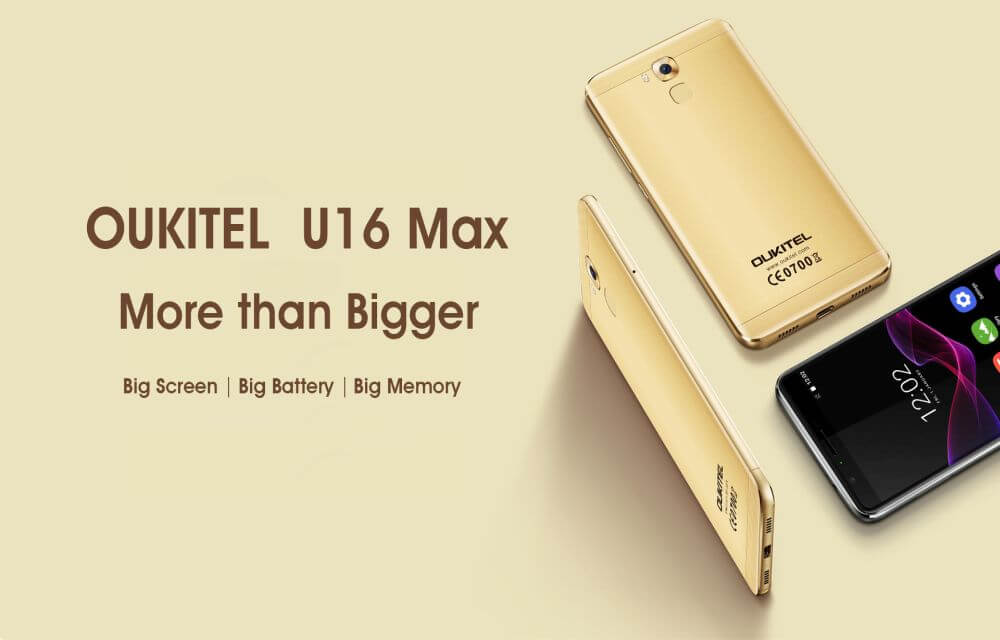 Oukitel announced new smartphone coming soon to the stores. It is Oukitel U16 Max. There are not many details leaked now. As of now we know, the new Oukitel U16 Maxis going to have a 6.0-inch display Android 7.0 Nougat OS and an Octa-core processor.
The display specs are leaked in detail. Oukitel U16 Max is going to have a JDI display which is a Japanese technology. The screen is made with the LTPS technology. The screen size is 6.0-inch which is an extra sized smartphone. The screen resolution expected is HD which is 720 x 1280 pixels. The 2.5D screen polishing will help for better experience.
Oukitel U16 Max packs an Octa-core Processor, but the name of which is not known. If it is Snapdragon, it would be a nice choice. Oukitel confirms that the operating system will be Android 7.0 Nougat, the latest edition of Android OS.
As the other key specs like RAM, Battery, Storage etc. are not known, we are unable to come to a conclusion about the mystery Oukitel U16 Max. Since it says 6.0-inch screen, definitely the size of the smartphone will be bigger than the usual 5.5-inch devices.
Read – OUKITEL U20 Plus comes for just $99.99
Oukitel leaked some of the release details. It says that the Oukitel U16 Max smartphone is chosen to be released by the Aliexpress online store exclusively. This is great news for the buyers, since Aliexpress is one of the best online store to buy without having a second thought.
Oukitel also shared a good news, that for the Aliexpress Anniversary sale on "3.28", Oukitel U16 Max is chosen to enter the top level flash sale. It means we can expect huge price cut during the event. Oukitel stated that, during the special event, Oukitel Official website, Aliexpress and also the resellers, all of them will give big bonus for Oukitel U16 Max.