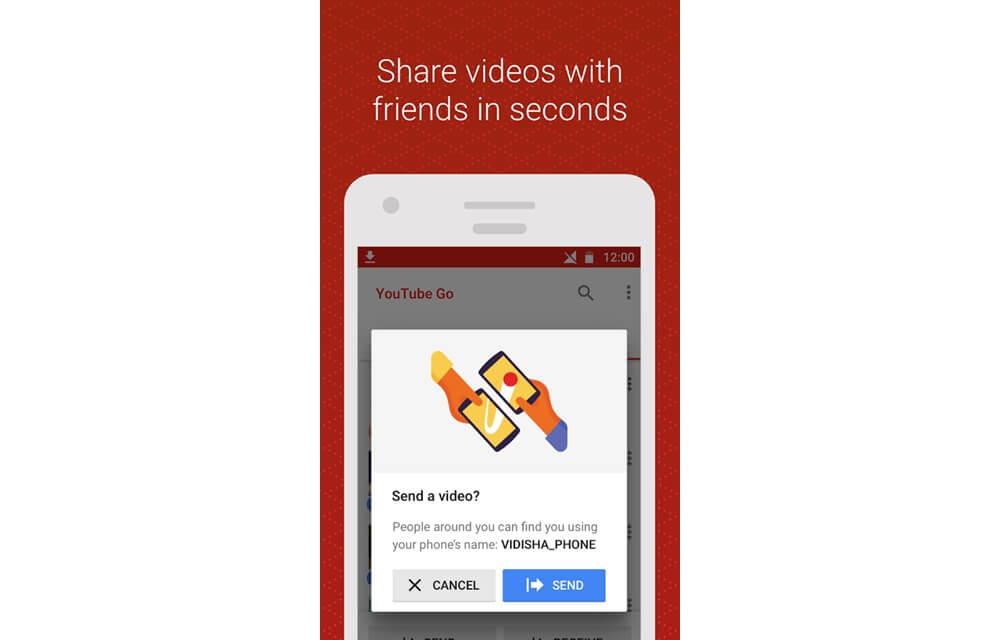 Youtube Go is an official app from Youtube for smartphone users. This is just a lite version of the main Youtube app. But the features of Youtube Go targets the users with slow internet connections. Youtube Go was announced last year by Google.
Just few days back it released the beta version of Youtube Go in India. You can download it from the playstore. It is just 8.5MB in size. As of now, Youtube Go supports eight Indian languages – Tamil, Telugu, Malayalam, Kannada, Marathi, Gujarati, Bengali and Hindi. To use the app, the user needs to install the app in their smartphones and connected it to the google account. Later, the users can verify the mobile number if they like to do so.
The special features of Youtube Go app are saving the Youtube videos to the app and sharing the saved videos to others. Other than these features, the live stream option is also available. The viewing the live stream videos works as same as the regular Youtube app, but there is no settings to change the video resolution. Youtube Go app adjusts the video resolution by itself based on the internet speed.
Since the Youtube Go is now available only in beta version, the HD video support is not provided. The users can save the Youtube videos in standard or basic format and can share the saved videos to others. The receivers can play the video after the security check in their app. The security check needs 15KB of data to finish the security check. Though it is a disadvantage for the sharing the video feature, but it can save internet data usage of the receiver. Also, there is a useful setting which allows us to control the amount of data can be used with Youtube Go app. Youtube Go app works on Android version 4.1 Jellybean or above.