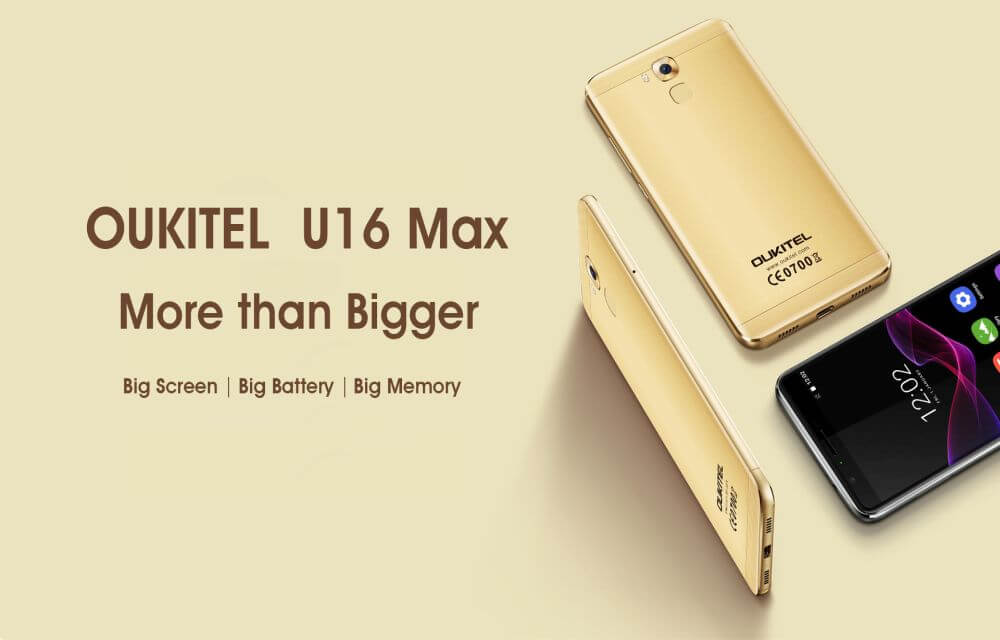 Oukitel U16 Max is the new upcoming release from the house of Oukitel. They are teasing the new device with many information. Last week, we have seen the introduction of the Oukitel U16 Max with 6.0-inch display and other specifications. Today, Oukitel explained the technology and other insider details of Oukitel U16 Max.
The 6.0 inch display of Oukitel U16 Max will be made of JDI technology. The back panel will be have aircraft aluminum body. The back cover is made of metal and employs complicated CNC cutting process and polishing to make it look elegant and thin at the edges.
The rear camera and front camera details are provided by Oukitel. The rear camera is a Micron AR1335 13MP sensor, and the front camera is an OV GC5005 5MP sensor. The camera lens got double axis lines print which is better than the black paint coating. Oukitel says, this technology employs Lightscribe tech which is a designing and processing technique. It produce a perfect integration of the camera sensors inside the back cover. It seems this work is much complicated. We would appreciate the efforts of Oukitel to produce such high grade design.
The fingerprint of Oukitel U16 Max is mounted on the rear side below the camera. This fingerprint scanner is customized to do more functions. With a single tap on the fingerprint scanner, it goes to the previous interface. When the device is playing music or video, the single tap, will play or pause the music or video. The long press on the fingerprint scanner will helps to attend a call, snap a photo, or to check the recent list.
Oukitel has not yet announced the price and release date of Oukitel U16 Max. We are expecting it to release in March. We will update the price and release details as soon as we know it.