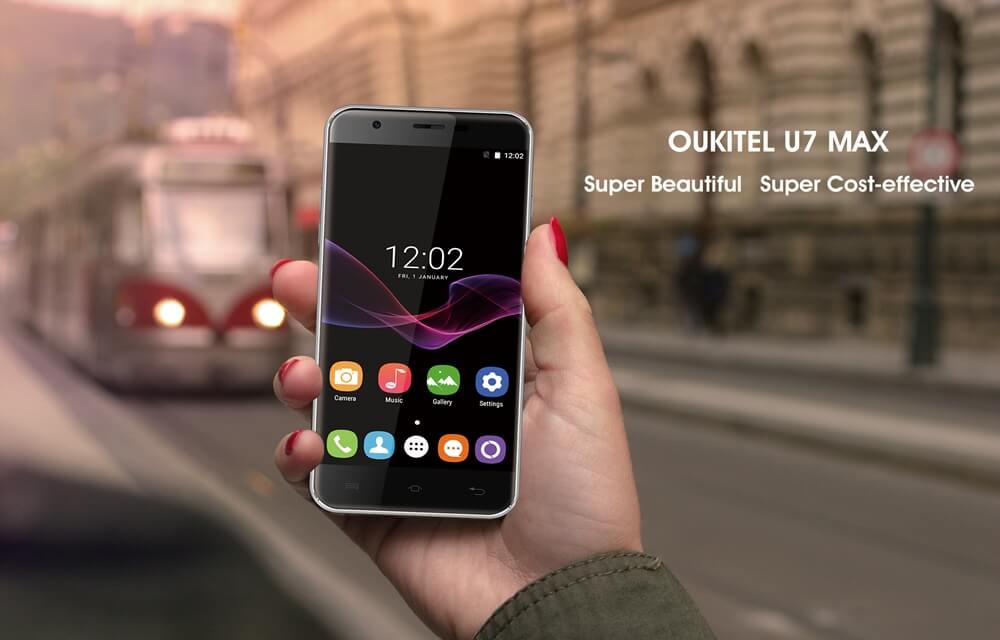 Oukitel U7 Max released in February 21, 2017. It is a cheap cost smartphone from Oukitel. Oukitel announced they are working on two new smartphones. One of them is this Oukitel U7 Max. The other one is Oukitel U16 Max.
What is the special of Oukitel U7 Max? The low price is the special highlight of Oukitel U7 Max. It costs only $64.99. This is just one tenth the cost of iPhones. At the same time, the configuration is matched to the low price category. Oukitel justifying that they are producing quality products. It is also true since they have good track record in the past.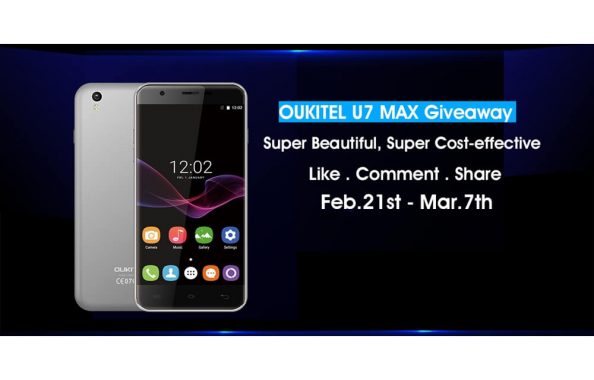 Oukitel U7 Max sports a 5.5-inch screen with IPS LCD display. The screen resolution will be 720 x 1280 pixels. This is considered as HD resolution. For such a low price category, Oukitel opted to go with HD resolution. This is good news for the buyers.
Under the hood, Oukitel U7 Max packs MediaTek MT6580A Quad-core processor with 1GHz clock speed. The graphics processor is Mali 400 MP2. Oukitel U7 Max has 1GB of RAM and 8GB of storage. Oukitel clearly stated that Oukitel U7 Max won't support 4G networks. Only the 2G and 3G networks are available.
The cameras works with interpolation process. The rear camera has interpolated 13MP sensor and the front camera has interpolated 5MP sensor. The battery capacity is 2500mAh, which is a good level for low price smartphones. The software runs on Oukitel U7 Max is Android 6.0 Marshmallow. Oukitel assures they will send update for Android 7.0 Nougat in few months.
You can check Oukitel U7 Max in the official website to know more about the price and specifications. In our opinion, Oukitel U7 Max is a nice choice for kids, old age people and as a spare smartphone. We don't need to be spent a lot for a spare smartphone. There is a Oukitel U7 Max giveaway deal running in Oukitel's facebook page. Don't miss it.