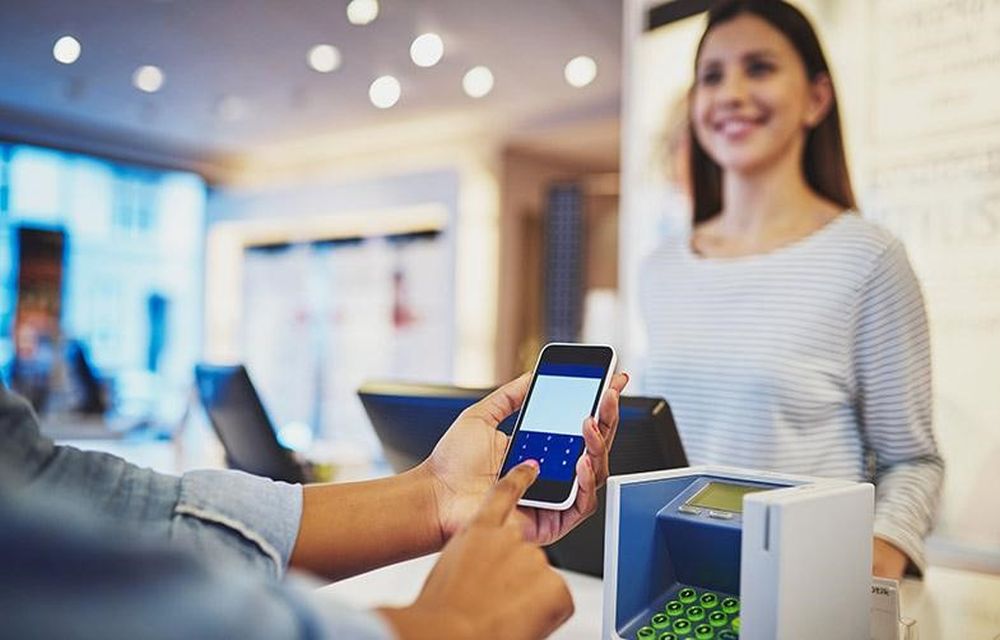 The rapid advancements in mobile technology have allowed consumers to shop online and make payments via mobile wallet apps. Mobile credit card processing is now more accessible, convenient and secure. Accepting payments in mobile applications for physical goods is becoming a necessary technology for a business of any size using mobile payment integration technology. Sales from mobile shopping are projected to continue to rise, and it is critical to have a payment gateway for mobile apps that is secure and user-friendly.
There are differences in approach to the development depending on what kind of products you sell. If digital content is considered, then you are not allowed to integrate payment gateway in a mobile app by the owners and developers of the main mobile platforms. With strict in-app purchase policies, both Google and Apple supply you with their own mobile payment system. In both App Store and Play Store, there are easy-to-use payment systems that allow secure and fast transactions, since users have Google and Apple accounts with credit card information already in the system.
But when you sell physical commodities through your app, then you are free to choose whatever payment system you choose, and avoid Google and Apple's 30 percent share from every in-app purchase.
What Are Online Payment Gateways?
A payment gateway is a technology that allows you to take payments online. Gateways are integrated into e-commerce stores to authorize card payments, check for fraud if you have anti-fraud tools set up, and show your transaction history. Payment gateway providers charge fees to offer gateways. Usually, you'll pay a percentage of the total sale and a per-transaction fee, though other pricing models exist.
There is a large number of payment gateways for mobile apps that allow you to process credit card transaction data through their APIs. This is an easy solution, but integrating a gateway's APIs will make you responsible for the security of your clients' credit card data since that data went through your app.
Also, not all payment gateways support an authenticated tokenization process, which is required when accepting payments from a mobile app. Ideally, when mobile payment integration is implemented in your app, the API call should hand back a token from your server's secure authenticated environment. This token represents the submitted card and can be used to execute actual transactions. However, if your gateway API does not provide this tokenization functionality of, this will also become the responsibility of your company.
Major gateways or payment systems such as Stripe and PayPal's Braintree offer robust native mobile libraries for Android and iOS and ease PCI compliance by sending encrypted credit card data as a token. They are accepting payments in the mobile application, and clients' credit card data doesn't go through your servers, so you stay within PCI compliance. The prices for these are 2.9% + $0.30 for all kind of cards.
Braintree
PayPal acquired Braintree in 2013. Since then, Braintree has made it easier than ever to accept PayPal in a modern web application. Uber and Airbnb are among the biggest apps that are accepting payments in a mobile application using Braintree. If you use Braintree to accept credit cards, there's no additional work required to accept PayPal as well. It's just another payment method, such as Visa or MasterCard. Braintree handles all of the nuances, whether for one-time transactions or subscription payments. Is accepting PayPal important to your business? If so, there's a strong case for Braintree.
Stripe
By using Stripe, web developers can help integrate payment gateways into their websites without having to register and maintain a merchant account. Stripe introduced a single-touch payment solution is that mobile conversion rates are still far off from where they are on desktop sites. In January 2015, Stripe introduced a machine-learning-based fraud detection system. Stripe has a two-day waiting period for initial transactions, during which it profiles the businesses involved to protect customers against potential fraud.
Stripe then transfers the funds directly into the bank account linked to the payee. The company also has a visible presence on social media. It partnered with Facebook and Twitter as it introduced a single-touch payment solution because mobile conversion rates are still far off from where they are on desktop sites.
Stripe is also Twitter's only payment partner getting ready to bring Twitter's e-commerce initiative to the masses. "Buy" buttons within tweets that put users one or two clicks away from buying your goods without leaving their Twitter feeds are in the near future. Stripe is by far the simplest solution for payments and gives companies control over various aspects of the payment process.
Smartphone Card Processing
Mobile card-present mobile app payment gateway solutions are one of the greatest modern technologies that drive small business. There are two main competitors on the market: PayPal Here and Square. PayPal Here has taken the mobile payments market by storm with a smartphone processing solution that in several ways get the better of the current market leader, Square. Square and PayPal Here both supply mobile card readers and apps. The mobile readers for both plug into the headphone jack of the phone and require a free app to process the card. The basic free reader from both companies only accepts magnetic stripe credit and debit cards. Both offer a chip card reader, but it comes at an additional cost.
There are slight differences between the two concerning topics such as customer service, payment channels, and device support, but the information is easily available via quick google search.
E-Commerce Platforms
If you are planning to open an online store, then you will require a reliable website that will provide a secure environment for your clients' payment information. Many top platforms such as SAP Hybris and Magento make payment gateway integration a non-issue because it is already a part of the system. In 2016, our company, SaM Solutions, became a SAP Silver Service Partner. Working closely with SAP, we successfully implement SAP Hybris end-to-end solutions from initiation to productive rollout, as well as provide post-production support and maintenance. We have been developing systems that make purchase data easy to manage and easy to customize. Using SAP Hybris or Magento makes it easy to build an app around it.
About Author
I am Stanislau Belachkin a Marketing Manager at SaM Solutions with 3 years of experience in IT. I am trying to combine my technical skills and professional background to bring higher-level perspective into my work.