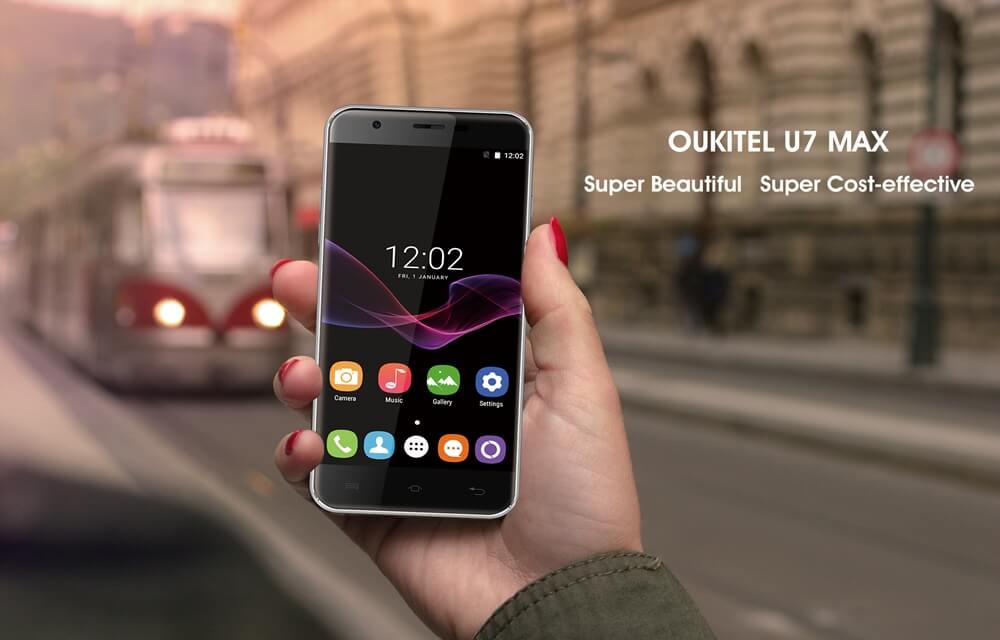 Oukitel announced a short flash sale event for Oukitel U7 Max smartphone to celebrate the International Women's day. Oukitel U7 Max is a low-cost smartphone with entry level specifications. In the Aliexpress flash sale, Oukitel selling it for just $62. It is just one-tenth of the cost of an iPhone.
Of course, Oukitel U7 Max is not an iPhone. But it has more value for the money. The design of Oukitel U7 Max is elegant. The body is made of poly-carbonated material. The display has a 5.5-inch screen with 2.5D curved glass. Surprisingly, this entry-level smartphone has 720 x 1280 pixels HD resolution. This would be the main factor for the buyers to choose Oukitel U7 Max in the low-cost category.
When it comes to the hardware configuration, Oukitel U7 Max has MediaTek 6580A Quad-core processor with 1GHz clock speed. It is coupled with the Mali 400 MP2 graphical processor. Both are entry level hardware components and also widely used among entry-level devices.
The RAM is 1GB and the internal storage is 8GB. The cameras are 13MP and 5MP with interpolation process. The battery capacity of Oukitel U7 Max is 250mAh. Other than this, there is a small drawback in this smartphone. There is no 4G network support available. It only supports 3G or 2G networks.
As of now, Oukitel U7 Max runs Android 6.0 Marshmallow. Oukitel confirmed the Nougat update is coming in April 2017 for Oukitel U7 Max. Overall, this is one of the decent entry-level smartphones in the market.
If you are looking for more details, you can check this official website – Here
Don't forget the flash sale in Aliexpress. It is a short period flash sale. You can get the Oukitel U7 Max for just $62 in the flash sale.