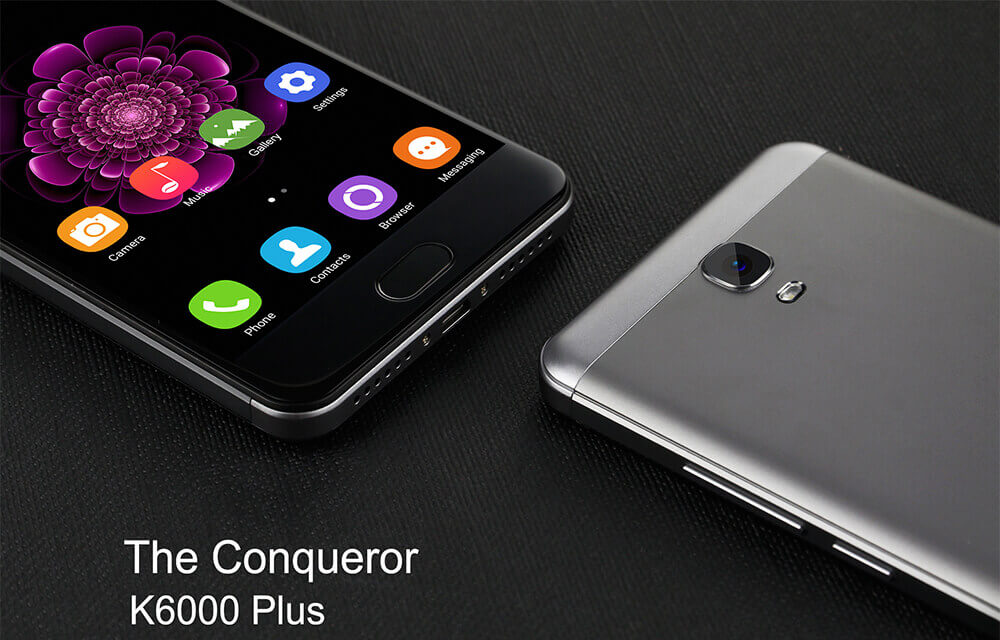 Oukitel K6000 Plus is one of the upcoming Oukitel smartphone. Recently, they introduced the model in the Mobile World Congress, 2017. They named the new Oukitel K6000 Plus as "the conqueror". The special factor in this smartphone is the 6080mAh massive battery.
Oukitel K6000 Pro is the previous version of K6000 Plus. The K6000 is series is a 6000mAh battery series. Is there any Smartphone series that is named after the battery capacity? Maybe Oukitel is the only brand that started a series for particular capacity of battery.
Oukitel K6000 Plus will have MediaTek MT6750 Octa-core processor, which is a mid-level performer. A reason to adopt the MT6750 processor in Oukitel K6000 Plus is the low power consumption feature, which helps the battery to keep more charge for long time. The operating system is Android 7.0 Nougat. The design is very elegant and decent like other top brand mid-level smartphones. Even with the massive battery capacity, Oukitel managed to build the device with regular thickness.
The advantage of having a big sized battery is having long lasting battery backup which reduces the need for charging the battery in between the use. The disadvantage of big size battery is the charging time. With the 6080mAh capacity, how much time Oukitel K6000 Plus will take to finish charging the battery p to 100%? Oukitel claims theoretically with just 1 hour and 40 minutes, the entire 6080mAh battery could be filled up. Oukitel says it is possible with the 12V/2A flash charger. This is logical, since many smartphones using 5V/2A chargers. Those charging capacity is very low when compared to the 12V/2A.
Oukitel K6000 Plus is expected to be at the end of March 2017. We have already covered the announcement of new Oukitel smartphones in the MWC 2017. Out of them, Oukitel K6000 Plus could be the first release. We will update more details as soon as we know it.