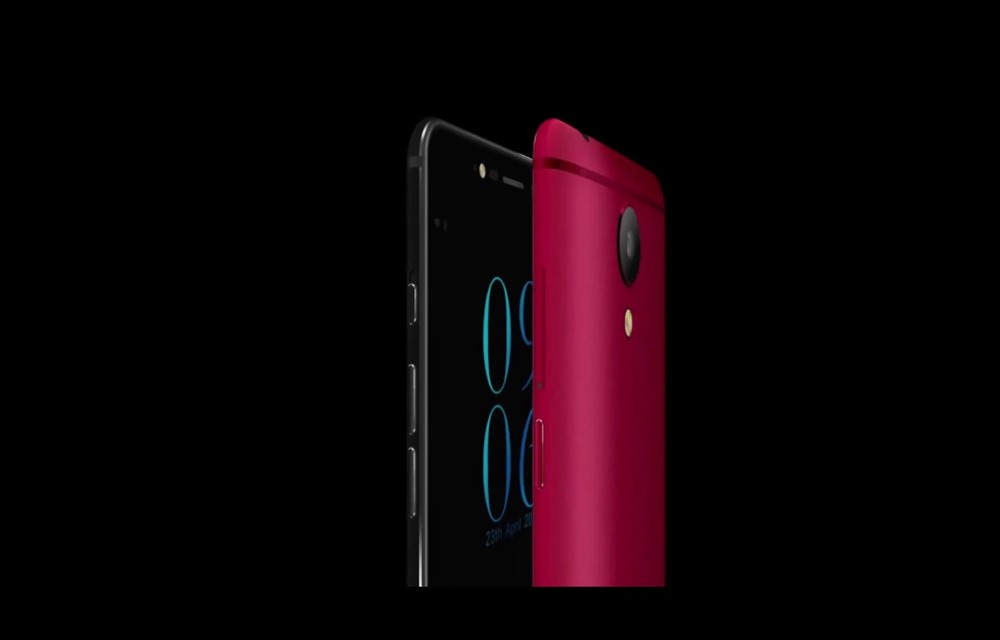 Elephone P25 is an upcoming smartphone with special focus on photography. The company has released a stunning video which showcases the core features of the handset. According to sources, the Elephone P25 will set new benchmarks in the smartphone segment by integrating a specially designed flash on the front.
The video starts with a basic introduction to the design with a special reference to the curves. The soft 0.9mm ultra-slim bezel in Gold color looks excellent. The company is also planning to release Red color variant as is evident from the next frame.
We can spot a large camera sensor on the rear followed by LED Flash, which is also large when compared to other handsets. The company reveals that the rear camera features a dual-color temperature flash instead of conventional flash. The video also displays a Black color model of the phone side-by-side with other colors with the date embedded on display.
In the video, Elephone demonstrates the functioning of front-facing flash included with the 16MP sensor, which is very soft. You will be able to visualize the lighting of the flash sprinkled across all sides including a real photo captured using the selfie camera. The phone bears a 21MP Sony camera sensor, which enables you to capture detailed images.
The advantage of Elephone P25 is the addition of a dual-chip processor and integration of the fingerprint sensor on the physical home button. Based on the images from the official videos, the phone will be available in four color variants.
On the specifications front, the Elephone P25 is equipped with a 5.5-inch JDI in-cell FHD display, Helio P25 processor, 6GB RAM, 64GB internal storage, 21MP UHD rear camera coupled with a 16MP selfie snapper. The rear sensor offers f/2.2 aperture with support for PDAF focus mode. A 3600mAh battery completes the package alongside a HiFi speaker.
Elephone P25 is designed with a special focus not only on low power consumption but also to achieve ultra-high processing speed with optimized performance.