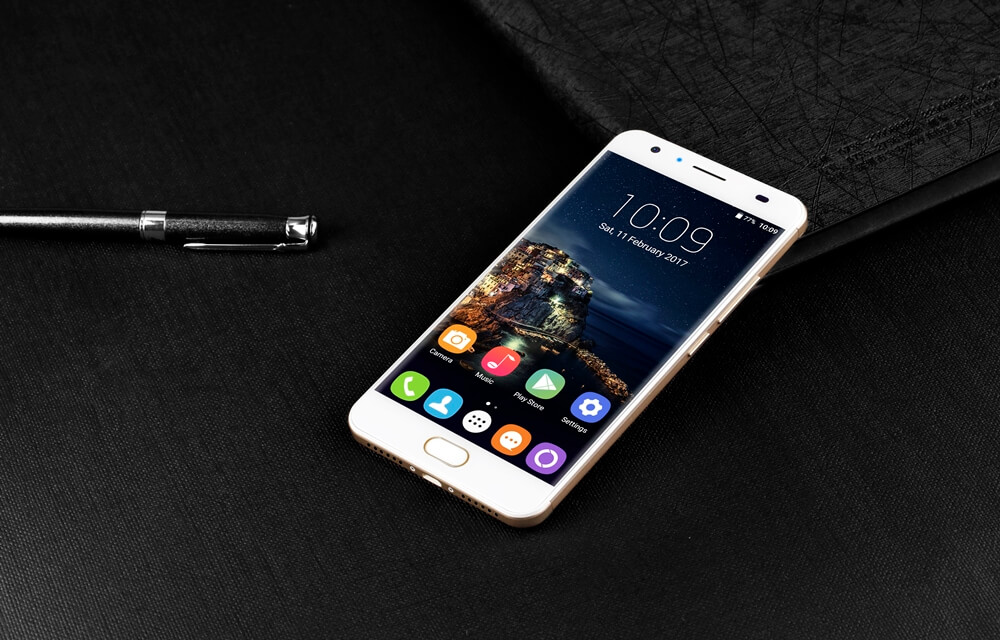 OUKITEL K6000 Plus is an upcoming smartphone with plenty of new features such as a large battery. The company has released the first look teaser video of the K6000 Plus smartphone, which exposes the real design of the handset. The addition of a 6080mAh SUCD battery is a big bonus since it provides a backup of over five days upon normal usage.
With a runtime of less than one minute, the video examines all the core features of the handset. The video starts with the name of the phone followed by the subtitle The Conqueror. The next frame showcases the front side of the display and the rear portion side by side. If you watch the teaser video, you will be able to see the icons on display coupled with a physical home button.
The highlight of OUKITEL K6000 Plus is the integration of a 6080mAh SCUD battery. Moreover, the product package is accompanied by a 12V/2A flash charger, which helps you to charge the phone in less than 100 minutes.
On the specifications front, the OUKITEL K6000 Plus will feature a 5.5inch FHD AUO display, MT6750T processor, 4GB RAM, 64GB expandable internal storage. While the rear camera features a 16MP sensor, the front-facing snapper bears an 8MP camera with LED Flash.
The fingerprint sensor is embedded on the front using which you can perform a wide range of activities on your phone. Moreover, the company has added a three-color LED light notification in between the front camera sensor and the receiver. In a statement released to the press, the company revealed that the K6000 Plus would have an ability to expand up to 2TB storage.
No doubt, the OUKITEL K6000 Plus will have all the ingredients of a premium smartphone and will simplify your life to a great extent.